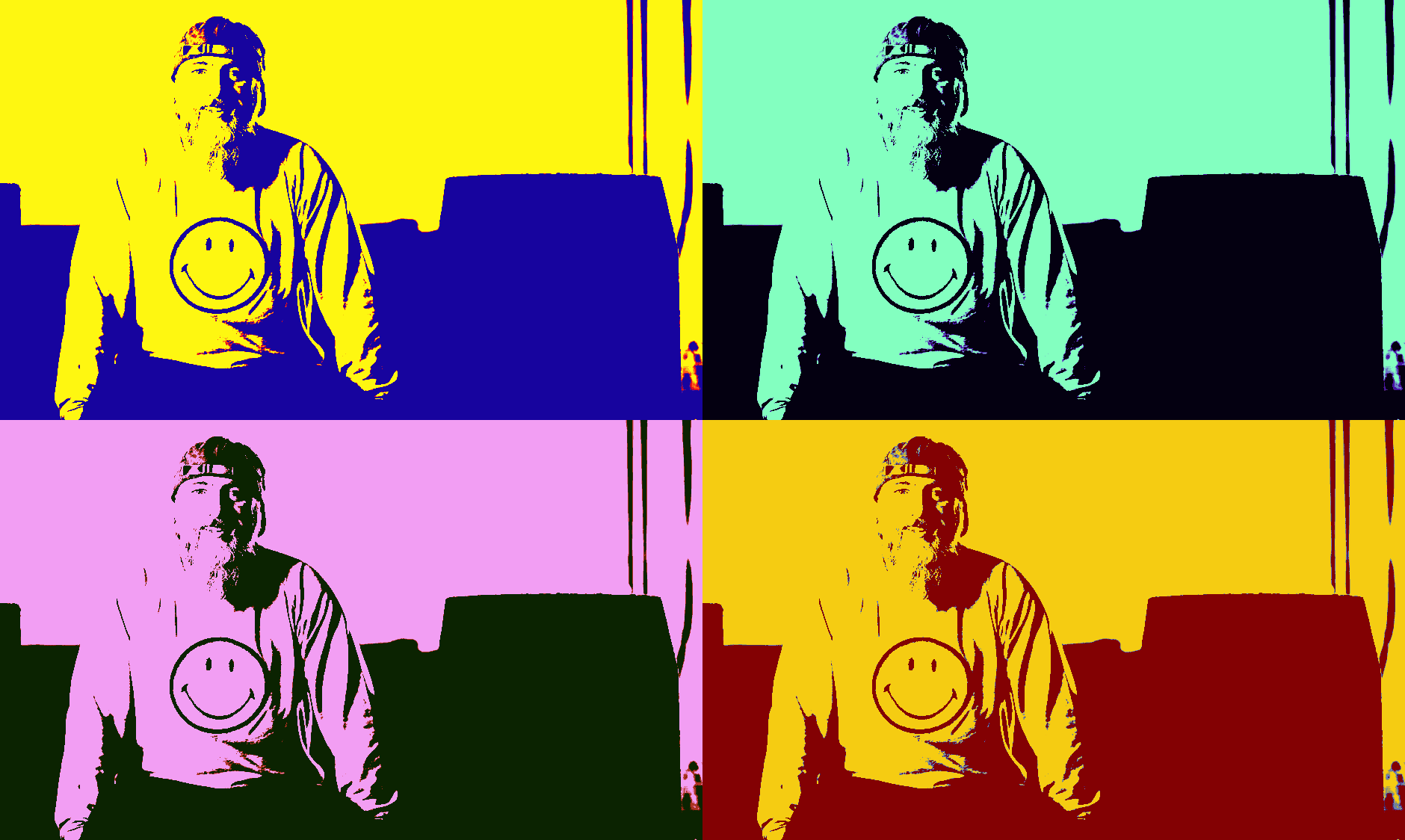 Since 2002, promoter Mark Page has been championing local music talent in his adopted home city of Hull. With two hundred artists and bands poised to descend on the city's Humber Street for its annual one-day festival, he talks to NEIL MUDD about community spirit, mental health and Bon Jovi tribute acts.
"Thirty years on and we're still talking about The Housemartins!"
Mark Page sighs audibly when I phone him to talk about the Humber Street Sesh, the incoming festival spinoff to the successful gig night he set up to promote local Hull musicians. He clearly wants to get something off his chest.
"There's been lots of great bands from Hull and we are still producing young musicians who are creating a buzz and geting known." He mentions local punky four piece Life, hotly tipped by Steve Lamacq and fresh from an appearance at Live at Leeds, who headline this year's festival.
Fifteen years ago, the man known to friends as Mak ("My family in Devon still call me Mark," he confesses) persuaded the Linnet & Lark pub to ditch the interminable tribute acts and put on a regular slot for local unsigned groups instead. "There's only so many Bon Jovi impersonators you can watch before you lose your marbles," he half-jokes.
And so The Sesh was born, a repository of new raw local talent. Word of mouth spread and with a voluble Facebook following, the event quickly attracted a loyal and diverse clientele. Since then, Page's initial database containing the details of twenty bands has grown exponentially to stand at over one thousand today.
Page talks of his desire for inclusivity – God forbid The Sesh should be only about skinny lads with guitars – and encouraging a creative community to grow. "Community is hugely important to what we do," he says. "It's not just the music scene, it's the arts scene as well. Over the years we've gathered together a group of amazing creatives, whether they be artists, filmmakers, photographers, writers or journalists."
It seems The Sesh – together with its grown-up festival cousin, the Humber Street Sesh – has inspired other musicians, promoters and venues in the city to follow suit. "Since that initial festival in 2012, there's been another dozen started up," says Page. "We're a city on the rise. It's aspirational."
It is a matter of challenging peoples' perceptions – something Hull in its year as UK City of Culture has been doing quite nicely so far, thank you very much. "There's no doubt it has been good for Hull," Page agrees when I ask him what winning the bid has meant for the city's image and self-confidence. "For years, Hull has been left out on a limb – it's traditionally the last stop on the line before you hit Rotterdam – so the City of Culture team has defintely raised the bar by attracting the big names and parachuting in some impressive world class events."
Perhaps mindful the year is already more than halfway through, he strikes a note of caution, but resists my suggestion that what lies ahead next year might be a vacuum. Isn't he worried? "Just because the City of Culture team are here, doesn't mean we let them take over," he says sounding a little irritated. "We're fiercely independent. That's one thing Hull is. Because it's been neglected and ignored for years, it just keeps on going regardless of the City of Culture."
"What we've done is try and forge links with other bands from other cities. Instead of being legends in our own back yard, we're offering our bands a chance to play outside the city and engage with the industry. Off the back of The Sesh, we're creating networks and promoting the city's venues."
Page is proud and amazed at the way the Humber Street Sesh has exploded from its inception. He told Soundsphere Magazine: "We've captivated a city. To attract thirty thousand to an event, without wheelbarrowing in the big names, has been so rewarding."
This year, a host of bands from England, Scotland and Northern Ireland, including Leeds clatter pop merchants Post War Glamour Girls, will join nearly 200 artists across sixteen stages, the biggest line-up yet in the festival's history. With its increasingly varied audience appeal and mix of genres, Page is happy to credit Dave Mays, owner of legendary Hull venues The Welly Club and Fruit, for the growing impact of hip-hop, dance and electronica on the bill.
"So that vacuum doesn't worry me," he says coming back to my original question.
What does worry him, it seems, is the mental health of those young people to whom The Sesh gives a platform. "I've felt very guilty over the years," he confesses. "We've put these kids up on a pedestal, given them their fifteen minutes of fame and then just left them to it. Some of them struggle mentally."
He acknowledges his own struggles following the end of each festival, when the comedown from the intense preparations and activity involved ushers in 'the annual black dog.' The Sesh is involved with supporting the mental health awareness campaign Three Minute Heroes, run by the Warren Youth Project. The initiative encourages young people to share openly in three minutes, using whatever creative means they choose, their personal experiences of mental health.
We are back to the notion of community responsibility, I suggest. "That's one of the things we're doing is strengthening our community," he agrees. "Liverpool manager Bill Shankly said, 'If we all work together, we can share the rewards together,' and I believe that."
"We have our year in the spotlight, but next year it will be about reaching out and making connections with other cities," he says, his gleeful enthusiasm still apparent. Part of me hopes that Leeds is one of them. Until then, there is always Hull and The Humber Street Sesh.
Humber Street Sesh is on 5th August at Hull Marina from 11.00 am – 11.00 pm. For information and tickets, click here.