With brilliant new album Modern Kosmology delivering on the promise of 2014's The Silver Globe, JANE WEAVER headlines Substance Live next month in Hull. She tells NEIL MUDD why she is delighted to be performing alongside an all-female line-up of groundbreaking artists.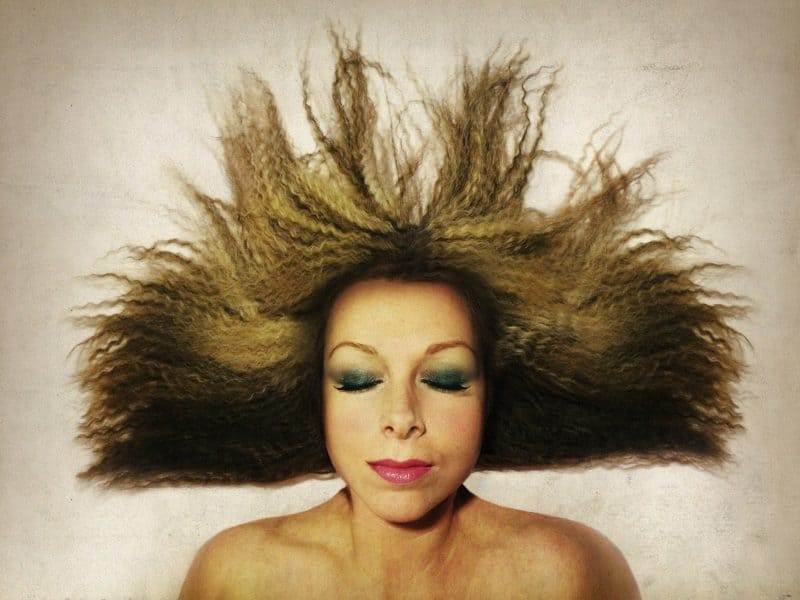 "When I was really little, I listened to The Bay City Rollers," confesses musician Jane Weaver. "My mum liked Elvis, The Beatles, Nana Mouskouri…"
Weaver, whose album Modern Kosmology picks over eccentric folk, psychedelia, electronica, East-European prog and space-rock, headlines Substance Live in Hull next month. Part of Substance, a ten day festival of 'music, art installations, performances and provocations,' it is a far cry from Weaver's childhood in Widnes, near Liverpool.
"Essentially I liked pop music. Kate Bush. [She still owns the cassette she purchased in 1978 of the singer's first album.] Gary Numan. I had a little Bontempi keyboard which I would stand in front of the TV and play along with to Top of the Pops."
Whilst her early bands – Britpop also-rans Kill Laura and lopsided folk act Misty Dixon – seemed magnetically drawn to misfortune (the death of Rob Gretton and tragic, unsolved disappearance of Dave Tyack respectively), in her incarnation as a solo artist Weaver has struck a rich seam of creativity and good fortune.
Modern Kosmology is a heady brew of dreamy vocals, propulsive motorik rhythms and neo-komische loveliness. A guest appearance on vocals from krautrock legend, Malcolm Mooney, merely seals the deal.
"It's a combination of nostalgic stuff I've grown up with," Weaver says of the album's influences, "things like Hawkwind,  Stereolab, but also heavier stuff like [Chilean rock band] Aguaturbia and other psych stuff I've heard around the house by accident." (Weaver is married to DJ, producer and Twisted Nerve label boss, Andy Votel.)
Substance Live resonates in other ways. Weaver's record label (Bird) was set up partly in response to what she perceived as an imbalance in the industry.
"I had so many female friends, amazing musicians and artists who were floundering around me, while all our male friends in guitar bands were going from strength to strength," she says. "I thought, why is this happening? It's not because my friends were all crap. There did seem to be a gender issue."
For the past fifteen years, Bird has provided a portal to exquisitely conceived and packaged recordings by Beth Jeans Houghton, Cate Le Bon and Emma Tricca.
One of the label's key releases is Bearded Ladies, a compilation of new and rare recordings by a rosta of female artists, including some key lost voices of folk. Weaver has dubbed it 'a sonic sisterhood.' 
"It was essentially new stuff I'd heard and liked, and then older stuff by Wendy Flower and Bonnie Dobson – Wendy & Bonnie – and Susan Christie."
Critically well-received, Weaver modestly refers to Bearded Ladies as 'a small success.' The accompanying performances by Flower, Dobson and Christie at Jarvis Cocker's Meltdown proved bittersweet.
"Wendy Flower said that they were so young – they were something like fifteen when they made [Genesis in 1969] – that, when she thought it had bombed, she had so many copies of the album she was just literally throwing them away anywhere."
"When you're that young and impressionable, and you put your heart and soul into something – and it just goes a different way – you're bound to be hurt by it. It's harder for some people than others."
At the time, Weaver told writer Jude Rogers, "My first experience with music was all, You're not blonde enough, You're not thin enough, and this goes through all female music, even in the so-called liberated times of the late 60s."
Substance Live, with its female line-up of artists, including Nadine Shah, Hannah Peel and Lone Taxidermist, suggests there is still a need to call out the problem.
In 2015, music blogger Josh Dalton mocked up a poster for the Reading and Leeds Festivals in which he blanked out the names of male artists and all-male groups – only nine acts remained of the hundred or so announced, with just one of those – The Marmozets – booked to appear on the headline stage.
"I do moan about it a lot," says Weaver. "It shouldn't have to be a gender issue. Why should we have to do this? But, like I say, I'm glad to be a part of it."
Weaver grew up through the intense upheavals of Thatcherism, the consequences of which continue to divide. Should today's women performers be looking to the overtly gender-political legacy of figures such as Pauline Black and Viv Albertine for inspiration?
"It does depend on the artist," Weaver says. "The good thing about social media is even if you don't say it in your music, you can say it online. There's a common thread between creative minds and free-thinking.
"A lot of artists are self-sufficient. They don't need anybody in the industry. It is quite DIY and punk, in that respect, and I love that."
Substance Live is subtitled The Future of the North. I ask her what that might look like? "My experience of living in the North," Weaver says, casting aside recent doomy projections for the region, "is that everybody is very industrious, creative and determined. It's full of creative minds. It's always been a hive of activity in that respect."
Weaver has never lived in London. "For me living in the North is just perfect," she says. "It allows you to keep a bit of distance." She has a point. Modern Kosmology sounds like nothing anybody else is producing, which is why pro-female events like Substance Live are so important.
"It shouldn't have to be, should it?" Weaver asks. "It should be diverse. Music is an area of life that should be free. It should be offering expression. Why should there have to be a formula?"
Why indeed?
JANE WEAVER performs at Substance Live: Future of the North on 9th December, part of Substance, ten days of music, art installations, performance and provocations for Hull 2017 from 29 November to 12 December 2017. Details here.
More Substance Live on Culture Vultures 
Chambers' Eleanor Cara Churchill