Composer Will Todd [Photo: Andy Holdsworth]
Sandwiched between performances of Opera North's Silent Night at Leeds Town Hall was another premiere, Will Todd's Songs of Love & Battle, paired with Henryk Górecki's Symphony of Sorrowful Songs. Review: NEIL MUDD.
An altogether more concentrated affair to Opera North's seasonal big-hitter Silent Night, Songs of Love & Battle marked the return of the company's former Director, Richard Farnes, to conduct its Orchestra and Youth Ensembles. 
Apparently a little phased by such a bold statement topic as the Great War, Todd and his librettist Maggie Gottlieb have opted instead for a series of broad strokes and tonal washes with their story of a downed German airman, a Yorkshire farmer's daughter and her brother, sent to France and poised for the Big Push on the Somme. 
'Even amid the greatest horror, hope and love need not die,' Gottlieb told Opera North's website. 'With the freedom to introduce the other side to our piece, Will and I decided to include music for the Germans in the trenches, and the character of the German airman, sole survivor of a downed Zeppelin in Yorkshire.'
It proves the smart choice, as is the decision to pair Todd's frenetic 'micro-opera' with a second half performance of Górecki's third symphony, the so-called Symphony of Sorrowful Songs. In his pre-concert talk, Todd jokes that the entirety of his work would fit into the first movement of the Polish composer's glacial elegy to separation and loss. That may be so, but there is a synchronicity between the two pieces.
Songs of Love and Battle is a tonal piece, an interplay of innovative discordant orchestration, circling harmonic ornamentation and music of the period perfectly suited to the strident enthusiasm of Opera North's various youth choruses and canorous phrasing of soprano Fflur Wyn and baritone Johnny Herford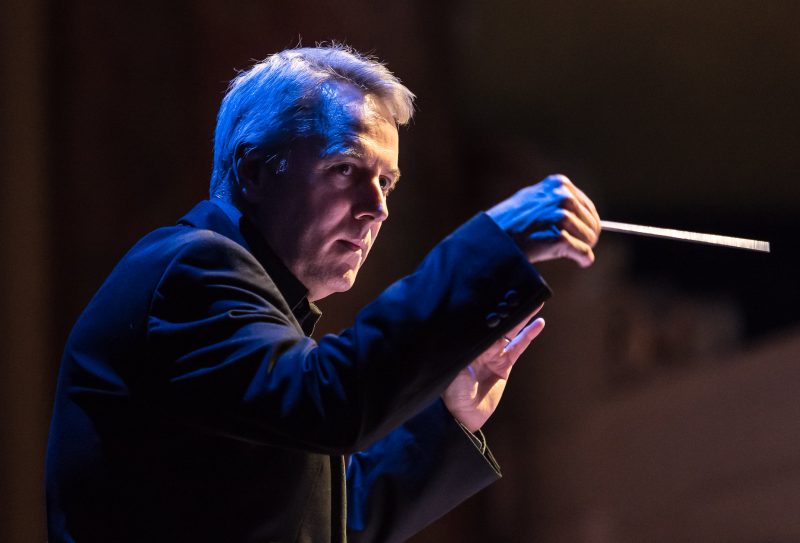 As conductor, Farnes coaxes and cajoles with authority and skill, urging his musicians and singers to seize upon the bitter chaos and poignancy of Todd and Gottlieb's collabtoration. 
The librettist appropriates some lines of Byron as a sort of poetic lingua franca. It affords the work some of its most lyrical and beautiful passages: 'Why do you drop bombs?' demands Wyn's F of the German airman as he speaks of love even as he dies in her arms. 'Wouldn't it be better if you dropped poems?'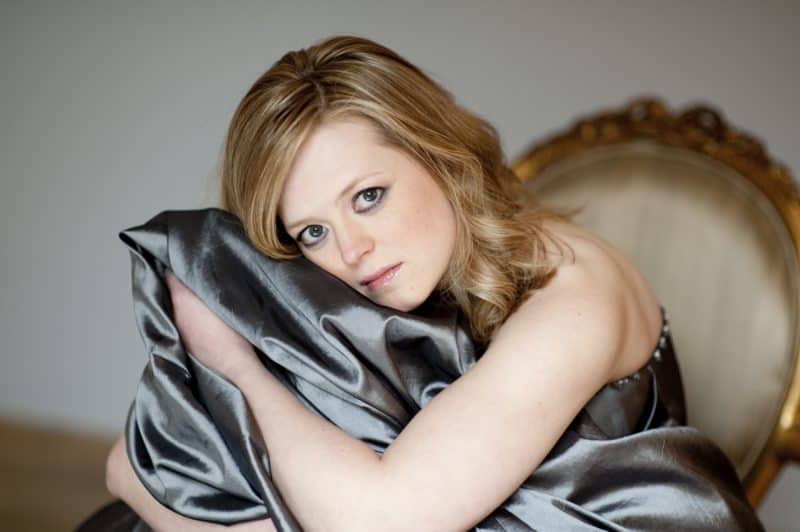 Songs of Love & Battle is strong on the human reckoning of war: Gottlieb has said the conflict is 'recent enough to still exist in the memories of most families, (but) distant enough for us to see it (as) a kind of explosion of the cumulative stresses caused by the power-struggles of a handful of jockeying imperial powers.'
The work ends almost as it begins, only this time it is not a zeppelin coming down in Northern England, but the balloon going up in Northern France. Cacophonous, cathartic, the intoning of casualty figures a litany of unimaginable enormity, it is testament to Todd's writing for the youngest performers in the house that it is passionate and powerful, not trite and sentimental.
Songs of Love and Battle provides a narrative on the pain and devastation of war, and a perspective on the young lives lost on both sides,' the composer has said. On the evidence of tonight's concert, what it also offers is hope and that is one battle which is always worth engaging in.   
Orchestra of Opera North – The Songs of War was commissioned by Opera North and dedicated to its youth ensembles as part of its programme to mark this year's Armistice Centenary.