Lena Headey © Olivia Hemingway (Part of Yorkshire! Achievement, Grit & Controversy at Beningbrough Hall)
A new exhibition of sculpture painting, photography and printmaking at Beningbrough Hall attempts to divine the character of God's Own County. The National Trust's HELEN OSBOND shows NEIL MUDD around…
Nothing says Yorkshire like an 18th century Italian-style baroque country house.
Set in a large park and nestled in a bend of the River Ouse, Beningbrough Hall has a fascinating and convoluted history dating back to the 12th century when the land on which it is built was owned by the Hospital of St Leonard of York.
In the centuries following the Dissolution, the place has had cause to reinvent itself numerous times. Built in 1716, the actual house has passed through the hands of various families down the years and was requisitioned by the RAF during the Second World War.
Today Beningbrough Hall is managed by the National Trust which has taken the bold decision to transform it into an art gallery – or rather into an art gallery inside a country house.
Produced in conjunction with the National Portrait Gallery (a partnership dating back to the 1970s), new exhibition Yorkshire! Achievement, Grit & Controversy opened earlier this week in the property's Saloon Galleries.
Gathering some twenty five works of sculpture, painting, photography and printmaking across three rooms, it is an attempt to sketch the character of a county and its people.
"The National Trust sets national themes," Helen Osbond, Programming and Exhibitions Manager at Beningbrough tells me about the project's beginnings. "Our partnership with the National Portrait Gallery is very much co-curatorial, so when they raised the idea of Yorkshire as a possible subject, it fitted in nicely with this year's theme (Peoples' Landscapes) and it grew out of that."
Additional works from the Arts Council Collections, York Art Gallery and Huddersfield-born artist Olivia Hemingway help give context. Yorkshire as the birthplace of pioneers and rule-breakers – abolitionist William Wilberforce and author Charlotte Bronte are present and correct – means something different in 2019.
None of the figures chosen to represent Yorkshire is categorical. The exhibition's intention is to provoke discussion. Do you agree with the selection? Who would you have chosen? *
"What epitomises the exhibition for me is Nicola Adams," says Helen. Kate Peters' striking photograph of the women's flyweight champion hangs at the show's entry. "You can't get someone who is more Yorkshire: full of grit; full of achievement. To have her as the starting point of the exhibition sends a really strong message."
The first woman boxer in history to win Olympic Gold, Adams is arguably a controversial figure too, rightly challenging the male status quo of a sport which only lifted its ban on female competitors in 1998.
God's Own County and Artistic Achievers
The impressive airy Rococo magnificence of the saloon is at the show's heart. Huge windows look out across the estate and flood the space with natural light. Works by Henry Moore and Barbara Hepworth sit in meditative conference at the centre.
"Yorkshire is very much a cultural powerhouse," says Helen. "There are so many influential institutions and galleries here. A lot of famous 20th century artists have been born and bred here. It's very easy to want to celebrate that."
Modern art is well represented and feels strangely at home. A large abstract landscape scene by Leeds artist Trevor Bell hangs in place of a canvas of Lady Chesterfield now downstairs, while Patrick Heron's exuberant mid-century portrait of art critic and historian Herbert Read is sinewy and anarchic. "Our visitors are not used to seeing this level of contemporary work," Helen says.
"Every property has what we call a spirit of place. At Beningbrough, the spirit of place is transformation and reinvention which gives us scope for all sorts of things. We're not tied to telling one particular story or being about one particular family. We have the possibility of reinventing ourselves over and over again.
"We are embarking on a ten year transformation which is actually going to encompass the entire site. The gallery is signalling the first step of that change and by stripping out the more obvious domestic furnishings [gilded chairs, a decorative rug and two huge oil paintings have been redeployed elsewhere] we can help ease that transformation."
Opinion, Argument and Non-Conformity
The bijou East Gallery focuses on Yorkshire's reputation for sheer bloody-mindedness. Here you will find former Miners' leader Arthur Scargill, boxer Prince Naseem, artist David Hockney and serving Archbishop of York John Sentamu (realised by Donald MacLellan in luminescent monochrome).
Here too is actress and activist Lena Headey, her hair tousled, wearing next to no make-up and dressed for comfort. Shot by Olivia Hemingway using a grid-like aesthetic, it is not your typical Hollywood likeness.
Five of Hemingway's tautly naturalistic images figure in the exhibition, each from a deeply personal collaboration with the SHARP Agency made in response to the threatened closure of Huddersfield Royal Infirmary.
Recognise That Voice?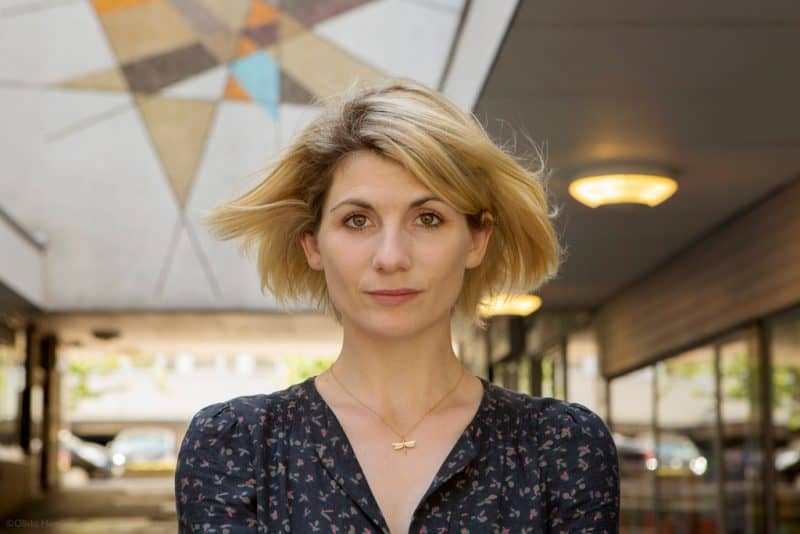 In the North Gallery are Hemingway's large scale portraits of actors Jodie Whittaker and Patrick Stewart – Dr Who meets Professor X. Meticulously composed and lit – consider the intersection of angles in the image of Whittaker or the balance of textures in the one of Stewart – Hemingway makes the photographer's craft seem effortless.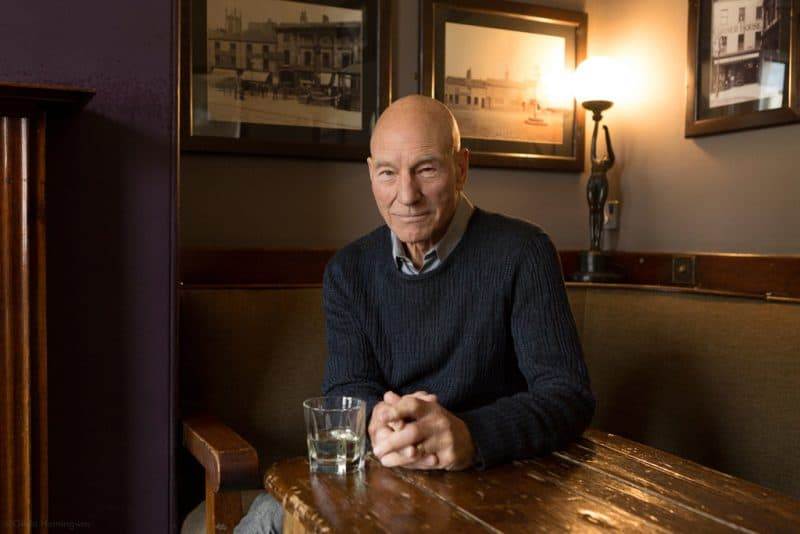 The National Trust has high hopes for Yorkshire! Achievers, Grit & Controversy, says Helen. "What we're trying to do in this long-term vision of making Beningbrough an art gallery is to present art in a way that's accessible to people who might think about going to visit a country house or garden but might not necessarily think about visiting an art gallery."
All visitors are invited to suggest a Yorkshire figure who has been left out. I ask Helen who she would choose. Michael Palin, she says without skipping a beat. "A huge part of it is just loving Michael Palin. He's very warm and compassionate, but still outspoken. As a person he is interesting – balanced, intelligent, articulate – and so incredibly versatile."
Like the character of Yorkshire, Beningbrough Hall is greater than the sum of its parts. Think of it as an art gallery with a country house and garden…
Yorkshire! Achievement, Grit & Controversy runs until Sunday 3rd November 2019 in the Saloon Galleries at Beningbrough Hall. Click here to plan your visit.
* For what it is worth, I nominate David Bradley as Billy Casper in Kes. The film is angry and compassionate, and Bradley's performance is utterly convincing. The ending will break your heart as well. (Come on, it's directed by Ken Loach. What do you expect?)