Bringing Andrea Dunbar back home – Lisa Holdsworth, Adelle Stripe and Kash Arshad. Photo: Tom Woollard
As new play Black Teeth and a Brilliant Smile comes to the Yorkshire stage, ADELLE STRIPE, LISA HOLDSWORTH and KASH ARSHAD talk to ANNA CALE about taking Andrea Dunbar's work back to her community.
A new play about the life of Bradford playwright Andrea Dunbar, staged by Bradford based Freedom Studios, is about to open. Adapted from Adelle Stripe's non-fiction novel of the same name by screenwriter Lisa Holdsworth and directed by Kash Arshad, Black Teeth and a Brilliant Smile tells the story of Dunbar's chaotic life on the Buttershaw estate in Bradford, as she struggles to write her latest work while battling her demons.
Stripe's original book came from a place of curiosity about the life of Dunbar. She was familiar with film version of Rita, Sue and Bob Too, the 1987 adaptation of Dunbar's play directed by Alan Clarke, watching it as a teenager in her bedroom when it was broadcast on TV.
Says Stripe, "I rediscovered Andrea when I watched Clio Barnard's film The Arbor in 2010, and it just left me with loads of questions, like all great art does. I thought somebody must have written about her."
But as she scoured the internet, she realised there was nothing, "Nobody had written a book about her and I just thought well, I want to read it, so I am going to write this. I'm going to write the book that I want to read. I just felt it was an important story that needed to be told."
Dunbar's first play, The Arbor, premiered at the Royal Court in London when she was just 18. Her second play Rita, Sue and Bob Too was also staged at the Royal Court. Dunbar wrote just one more play, Shirley. She died of a brain haemorrhage in 1990 aged just 29.
Stripe's book has been a critical success and has sparked interest in Dunbar as a writer again. From director Arshad's point of view, Freedom Studios adapting the book for the stage was a natural choice.
He says, "I wanted to do something that reflected Bradford at its core. Both Alex (Chisholm) who runs the company and I had come across Adelle's book, and thought it would make a great play."
"We thought we'd just ask Adelle if we could have a chat, and she was excited about the idea. On the train back we made a list of people that we wanted to adapt it, and Lisa was at the top of that list. Thankfully she said yes."
It was an immediate yes too. As Holdsworth says, "What Adelle has done brilliantly is find the humour of Andrea. It would have been so easy to write something dour and downtrodden, but that wasn't Andrea's writing, that wasn't Andrea."
Stripe was comfortable with the choice of writer for the adaptation, "I'm very protective of Andrea, if anyone is going to adapt Black Teeth, she needs to be treated well and not exploited."
"I just felt that Lisa would be able to capture the kind of energy and spirit of Andrea. I think she's managed to transform it while still retaining the integrity of the book."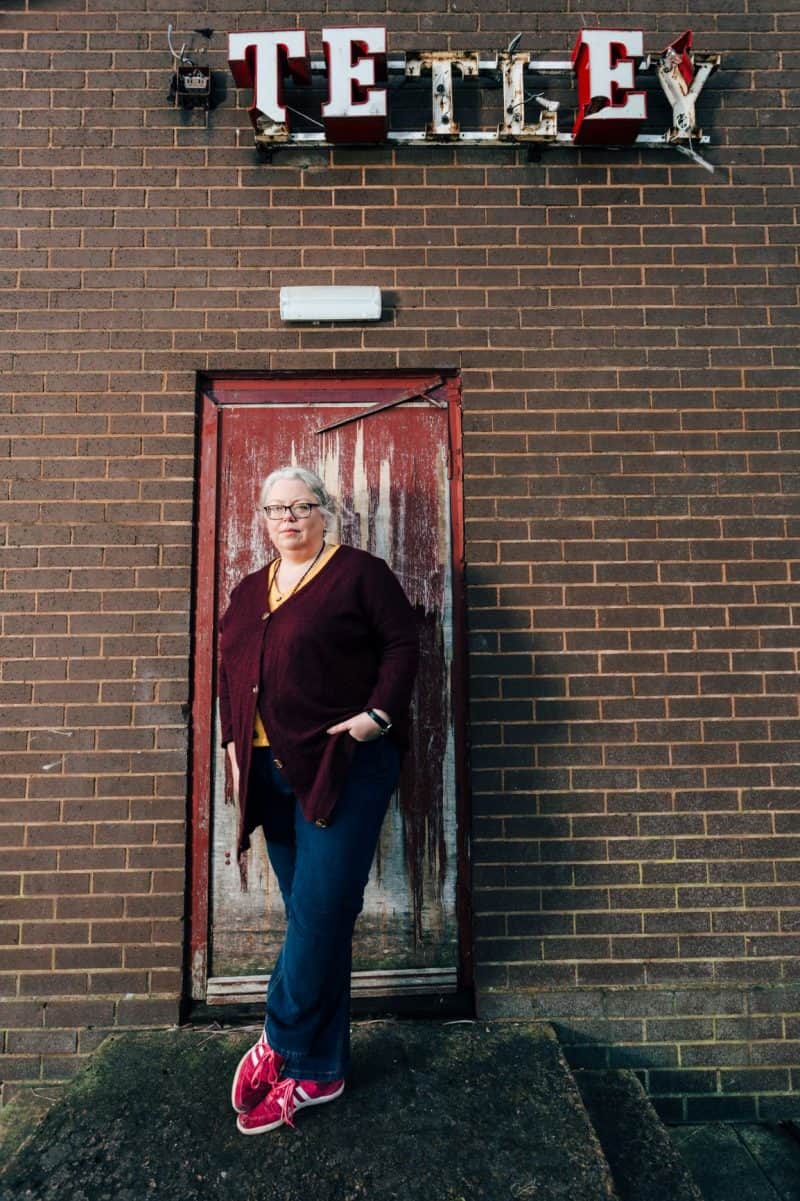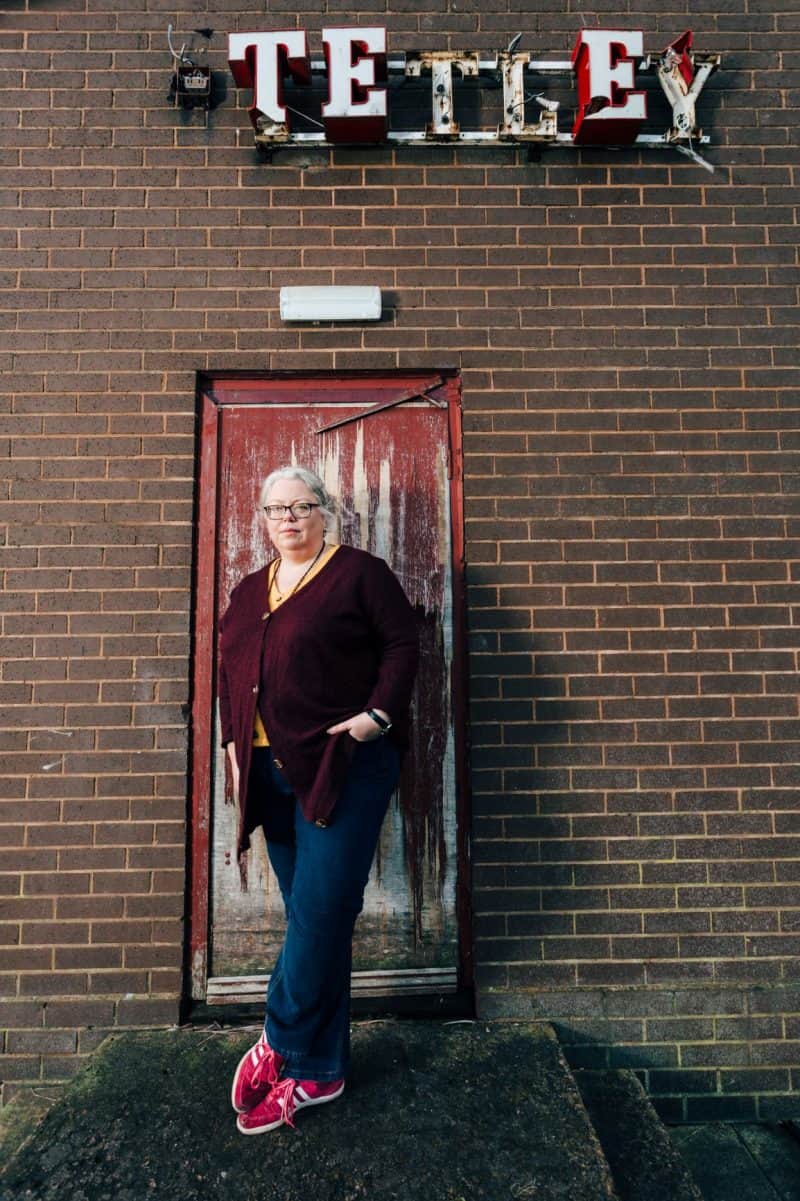 For all three, the importance of staging the play in the heart of the community it represents was clear. The show opens at The Ambassador pub in Bradford, and as Arshad says, "We are taking the show to a couple of theatre spaces, but it was really important to take it to a place where Andrea would come, where her community would feel comfortable to have their story told."
"That's why we're also taking it to the Buttershaw estate, right into the heart of her community. It's a shame that The Beacon no longer exists, because that would have been amazing!"
The initial run takes in several dates in Bradford, but also includes performances in Barnsley, Leeds, Wakefield and Oldham. All three agree that they want the audience to feel comfortable and welcome when they come to see the play, rather than like they're taking part in an endurance test.
Holdsworth says, "I have a hard time sometimes with things that are in formal theatre spaces. I don't think they're welcoming to people who might not be considered a traditional theatre audience. That will not be the Black Teeth experience."
Arshad agrees, "We want people to feel like they can get up and have a drink in the middle of the show, if they want to have a chat with their mate about what they're seeing. We don't want that veil of etiquette that prevails in theatre."
I suggest that as a playwright, the stage would be where Dunbar would want her story to be told. Stripe agrees, "She always said that she didn't like films, and what she actually liked was theatre, and that was where she felt most comfortable. I think it's a natural progression for her story to be on the stage."
Holdsworth adds, "You do sort of feel her on your shoulder a little bit, and it's an odd thing. There's an overlying sadness that she died at the age she did and wondering what she'd be doing now. I think she'd still be working in Bradford, probably for Freedom to be honest with you."
Arshad agrees, "I think that's really important, from my personal perspective and from Freedom as well, that it does happen in Bradford because she's not celebrated as much as she should be."
The reaction to the film version of Rita, Sue and Bob Too was mixed at the time, with some Bradford residents feeling shocked at how their city was portrayed.
Holdsworth says, "She's pulled something back and shown Bradford. I think it's stood the test of time, it's unbelievably real, so let's stop being embarrassed about it really. It's funny, I remember people saying, "people here aren't like that," but they are because Andrea was writing about her own family."
Arshad adds, "She was literally listening to them in the pub and writing it down, that's what she did, it was that immediate."
People often focus on the tragedy of Dunbar's life rather than celebrating her work, so I ask if this play is an opportunity to focus what she achieved with her writing.
Arshad says, "I think what Andrea really did so well, and what also came from the book, was show the joy. We wanted to avoid that kind of poverty porn thing that people do when they talk about working class stories. They still laugh, they still love, and that's what I hope we can show within this."
Holdsworth adds that when Dunbar staged her work at The Royal Court in London, it was probably "The first time a Royal Court audience saw people having a bloody good time!"
She adds, "We need more voices like Andrea's now, more than ever, to break through that utter ridiculous attitude to the poor and poverty in this country."
This raises the question of working class voices in theatre, and whether anything has actually changed since Andrea was writing in the 1980s.
Stripe says, "I think there are lots of theatre and arts organisations trying to be more inclusive. They are certainly trying to engage writers, but whether that turns into permanent long-term commissions, I don't know. Part of me feels like it's tokenistic."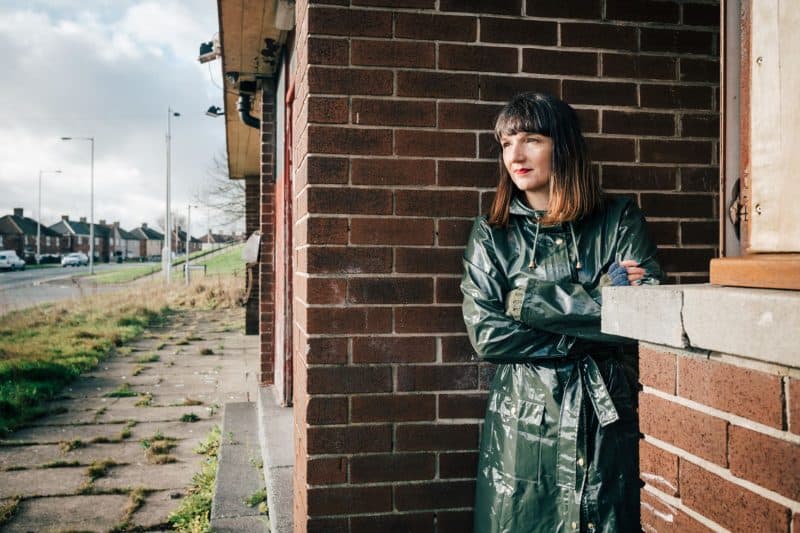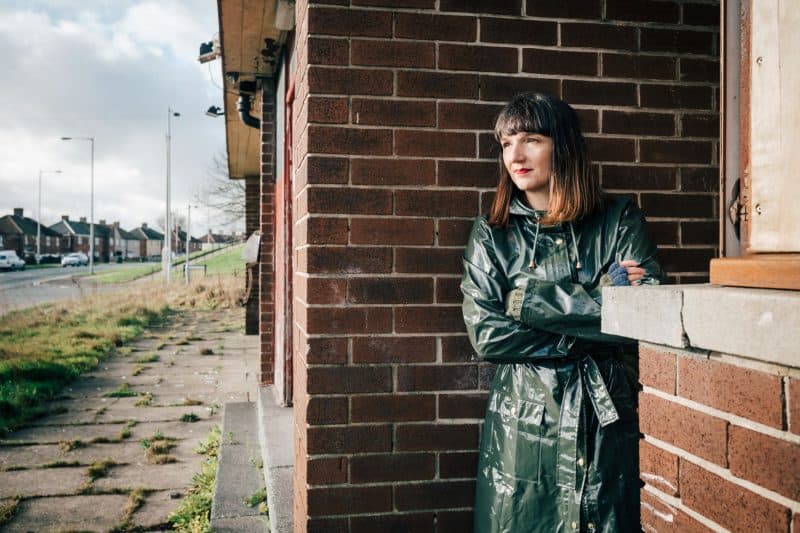 Stripe adds that organisations need to put their money where their mouth is, "Don't get a young writer in to do some development work and then dump them by the wayside. Commission them, give them a run at it. Actual long-term investment is still not happening, and that's across the board. It's hard to get your voice heard."
There are some high-profile commitments to achieving targets for female representation, but in a few years' time, something which annoys Holdsworth, "Why wait for that? Do it now! There's part of me that just wants to write them a long list of all the female writers, and go, start with them. But female voices are still seen as niche, and risky."
Stripe agrees, "It's a conversation that needs to keep going, we're not there yet."
Freedom Studios are also using this production to reach out to the younger generation and engage them in theatre, by using Dunbar's example. Says Arshad, "Giving these kids the thought that you can make a career out of this, it's an option, because were doing it and we are from the same background as you. We are doing it, and Andrea did it, and it's possible."
I ask if by staging Black Teeth and a Brilliant Smile in the heart of the community they want to engage with, does it feel like they are taking Dunbar and her work back to people?
Stripe is excited, "I'm looking forward to seeing some of the different audience reactions to it, some of them won't have read the book, but they will have heard of Andrea, so I'm interested to see what people make of it."
Arshad agrees, "I think we're all just chomping at the bit to show it to people really."
Part of encouraging interest in theatre is breaking down barriers and doing things differently, challenging the norm and asking the community what they need to feel engaged. Arshad says, "Taking it to people, just taking it to them. If they're not going to come to you, why is that? Go to them and ask, then bring them something."
Holdsworth agrees, "What do you want to feel? What do you want to see? What frightens you? What puts you off? What makes you go "god that sounds unbelievably tedious, I'm not sitting through that." Making sure that you actually set up a conversation is so important."
That definitely sounds like an approach to theatre that Dunbar herself would approve of.
Black Teeth and a Brilliant Smile plays at The Ambassador in Bradford from 30 May to 8 June, and then tours various venues until 30 June 2019. Full details on the Freedom Studios Website