Red Ladder's Smile Club at Leeds Playhouse. Review by Rose George.
No matter how many times Margaret Atwood tells people that she based every awful thing in the Handmaid's Tale on things that have happened, she is not believed. We cannot believe it because we do not want to. Yet upstairs at the National Gallery of Scotland, I peered in amazement at a display case that held two iron contraptions. Scold's Bridles: hard metal clamped around the jaw of a woman who talked too much, or at all.
I look overseas and see US officials pass laws to make abortion illegal even after rape or incest; and several states decide that it is illegal when a heartbeat can be detected (how sweet, that these are known as "heartbeat bills.") I look homewards and see women deplatformed and abused and attacked for daring to say that a woman is an adult human female (the dictionary definition) and that sex is binary.
And every time I set foot outside my door to go running, I know that my head will be constantly calculating for my safety, watching, being alert for any possibility. I tell male running friends that a man looking at me for a fraction too long means I cannot dismiss him from my thoughts for the next several miles of running: is he following? Will he wait for me? Am I safe?
Being a woman in a world of men is to endless perform a series of accommodations and negotations. Every woman knows that. With all this going on, why on earth would I want to go and watch more of it on stage?
But I did, and I'm glad I did. Smile Club is billed as a feminist dystopian thriller. Co-written by Andrea Heaton and Adam Z. Robinson, and directed by Rod Dixon, the Red Ladder production stars Heaton in an astonishing one-woman, 80-minute performance that is by turns shocking, mesmerizing, depressing and yes, funny.
I didn't expect to be gripped by a monologue, but I listen to audiobooks for hours – which are monologues – and Heaton uses the devices that audiobooks use: she transforms herself with voice and tone and gesture, economically, but powerfully. Her main character is Lisa Godwin, a woman having a bad day who accidentally committed violence against a man who we have all met: he is the one who says "cheer up love," "give us a smile" and all the insidious phrases that could be dressed up as compliments if they weren't, as Heaton says, actually commands. Heaton says the idea for the show came from a real incident where a railway official in a train station wouldn't let a woman through the barrier until she had given him a smile.
For her transgression, Lisa has been committed to a Smile Club, an enclosed institution for errant women, where "pro-smile executives" batter them into submission – and submission is bending and flexing to men's desires, no matter what — with suffocating cheery malignity. Heaton's creation of Paula, the pro-smile executive, is wonderful: think Aunt Lydia blended with Alison Steadman and you get the gist. She is wonderful, but also educational despite herself: Paula stands for the sad truth that women can be complicit in the treading-down of women. I have seen grandmothers and mothers teach their daughters that they are dirty because they have periods. FGM is an operation of women.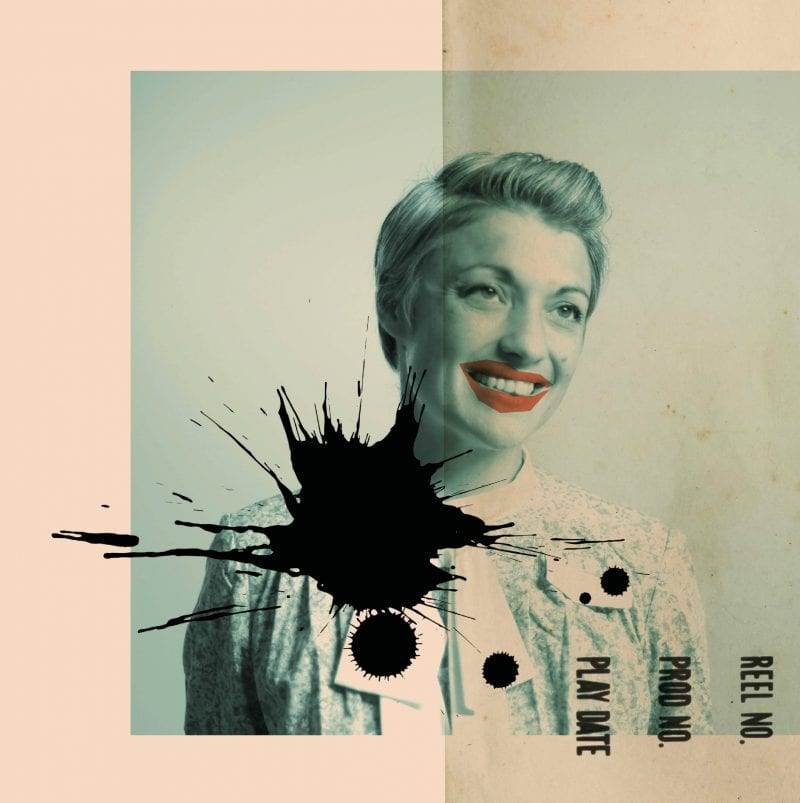 Godwin's abasement and bewilderment is cleverly and carefully done. She cannot believe the truth of what is happening, but then it is beaten into her. The appalling power of false niceness is emphasised by sound designer Ed Heaton's sinister jingles and infomercials; and the falsity of the cheer is clear from the harsh metal stage setting. Bonhomie in a bunker.
There are a couple of false notes: a male character who is too crude and obvious (but gets laughter from the audience); and an introduction of an uprising which seems rushed and does not fit the sophisticated subtlety of the rest. But they are only brief notes: script, setting and performance are all fabulous, and you will not forget Smile Club in a hurry.
I left the theatre thinking hard. Lisa is shocked by how quickly her life is restricted and diminished. But we are all living in diminished times, where populists can lie and be racists and lose no popularity and where women's rights are still consistently under attack. Every woman I know has been harassed or assaulted, at least once. We all get heckled and cat-called and whistled at. We are used to it, but we shouldn't be. Lisa was thrown into the boiling water of Smile Club: but we are the frogs, perhaps, who do not notice the temperature rising.
Smile Club plays in Leeds Playhouse's Bramall Rock Void until 7 March ahead of a UK tour.
Captioning Information
The Difference Engine enables d/Deaf audiences to receive captions on their own mobile device and is available for all performances of Smile Club. If you use captioning, you will need to need to download The Difference Engine app on your smartphone or device. When you arrive at the theatre you will be able to connect to the Difference Engine Network.