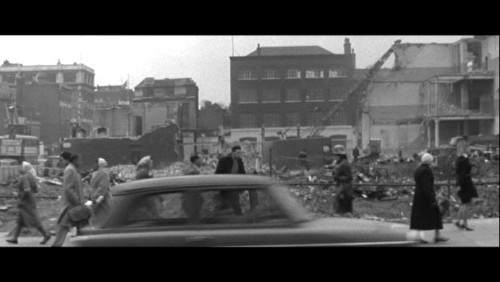 Vicki Galloway-Place went to the Bradford International Film Festival Programme Launch …
"Drama is life with the dull bits cut out." Alfred Hitchcock.
On Wednesday 26th February I attended the programme launch for the Bradford International Film Festival at the National Media Museum in Bradford. Having lived in Bradford for many years, even after witnessing the birth of the glorious Centenary Square and celebrating the many diverse cultures we have in Bradford and Yorkshire, I still sometimes find myself wondering what else? What else can Bradford, Leeds, Yorkshire offer me?
I realise now that this is most likely my ever needy nature of a 34 year old spinster in 2014! And that perhaps I will never be content with my lot (is it worth adding a disclaimer here that I am indeed very fortunate and life could be much worse!)
Anyway I digress, but with good reason, by continually displaying the 'never satisfied' nature, I forget that in Yorkshire, in Bradford, we have so much to be proud of, dare I even say bask in! After all which other city can boast that they are the world's very first city of film – Bradford can! Which other city is holding its 20th International Film Festival – Bradford is and as the co-directors Tom Vincent and Neil Young so rightly said at the launch "We put the world before you".
From 27th March to 6th April the festival will show 127 films including 43 premieres, highlighting distinctive new work and supporting rising stars, the festival is something I would be encouraging all of you to get involved with.
The Media Museum is screening a large proportion of the films but Hyde Park Picture House, the Impressions Gallery, Bradford University and even Bradford Cathedral are all hosting elements of the festival too.
When trying to plan our ten days of film afterwards, my friend and I found that we were spoilt for choice, but particular highlights I would be suggesting you get to see include 'the Lunchbox' directed by Ritesh Batra. A 'will they, won't they?' storyline set in Mumbai.
The UK Premiere of documentary American Promise with over thirteen years of footage detailing two young boys' experiences in the American education system as young black males. American Promise raises may questions about race and education in the current climate.
It would be remiss of me not to mention Locke with the ever evolving Tom Hardy. – The trailer doesn't give very much away but any film with Tom Hardy in is sure to shine.
Finally for those wishing to see a comedy, you must get to 'It's Nice Up North' directed by and starring Graham Fellows, a travelogue in which character John Shuttleworth travels to the Shetland Isles to test his theory that the farther north a place is, the nicer the people are.
Alongside a range of films, and there really is something for everyone, the Shine Short Film Competition will culminate in the screening of the winning film on the 6th April. The Bradford International fellowship recipient this year is OBE Sally Potter who will discuss her career to date before receiving her award on 30th March and Brian Cox, well known for performing with the RSC and more notably starring in the X Men and the Bourne Supremacy films, receives the Lifetime Achievement Award. Brian will be following in the footsteps of previous recipients such as: Richard Attenborough and Michael Palin, he will be in conversation with Co-Director Neil Young on 6th April.
Film lovers everywhere must get this festival in their diaries to celebrate everything film and remember one of many reasons to celebrate the City of Bradford, the first city of film.
For more details check out the following:
bradfordinternationalfilmfestival
Twitter: @BradFilmFest