ASUNDER tells the not-so-familiar story of the homefront in the North-East during the First World War. Its director, ESTHER JOHNSON talks to NEIL MUDD about not finding Basil Kirchin, her love of archives and old documentaries, as well as shooting pop videos for St. Etienne.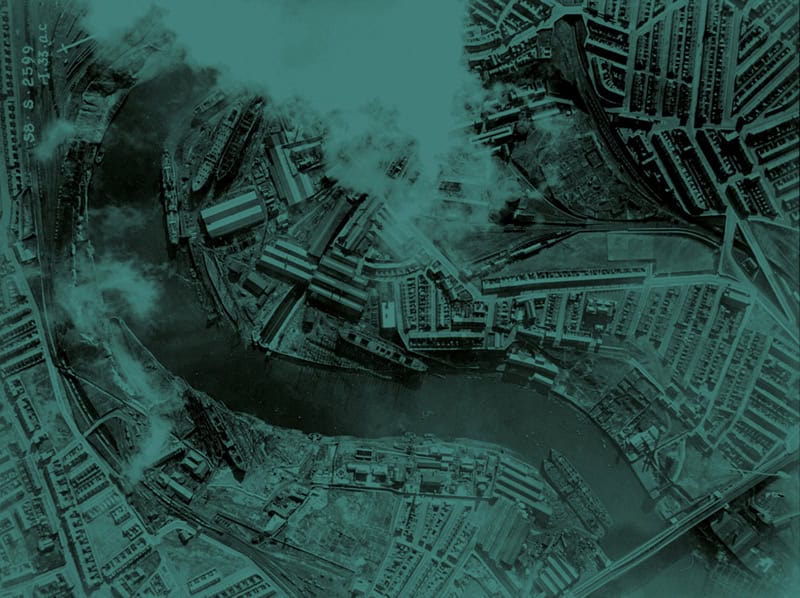 As a teenager in Hull, filmmaker Esther Johnson tried to contact Basil Kirchin, a resident of the city's St George's Road area during the final decades of his life.
Sadly, it was not to be. Abstractions of Holderness, the film Johnson made with writer and musician Bob Stanley for this year's Mind On The Run, Hull 2017's celebration of all things Basil, is as close to the notoriously reclusive composer as she managed to get.
Still, what kind of teenager was she to have known who Kirchin was in the first place, let alone wish to meet him? "An odd one," laughs Johnson when I broach the subject. "I've always been interested in experimental sound, so I'd heard of him, but I'm afraid it went nowhere."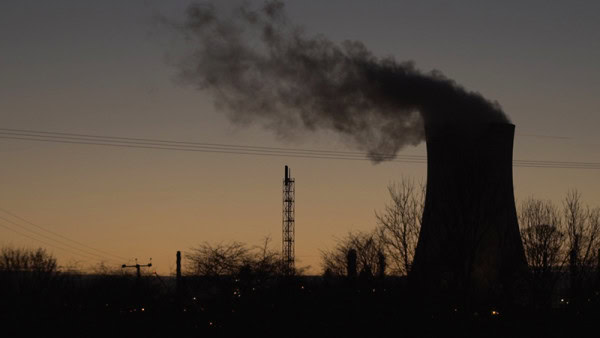 Conversation with the director is peppered with self-deprecating stories like this one, the kind that make you prick up your ears, but then spiral off into bathos. She tells me of the time she danced the night away in Bilbao with French New Wave icon Anna Karina. Did they recreate the dance moves from Bande a part? I ask. "No. We both had had too much to drink. Neither of us could remember them!" she confesses.
Originally we had arranged to talk about Asunder, the director's Journal Award-winning documentary which is being screened by the Shipley Film Society this Friday, but things quickly head off in another direction when I ask about her inspirations.
Turns out there is a lot. So many, in fact, that Johnson emails me later with another list of names she has thought of since, complete with links. I only wish all my interviewees paid this much attention to detail.
It is an impressive list to be sure: "I'm a massive fan of Chris Marker. I like the French New Wave, especially the Left Bank filmmakers – Alain Resnais, Agnes Varda, Jacques Demy, Georges Franju. Also the British New Wave and early Free Cinema documentaries of Lindsay Anderson and Karel Reisz. One of my all time faves is We Are The Lambeth Boys."
But wait there is more: "I've always been drawn to Humphrey Jennings, Len Lye, the work of the GPO Film Unit and Mass Observation Movement, early avant-garde filmmakers such as Deren, experimental film & video makers such as Snow, Fischli and Weiss. Ozu, Naruse, Dvortsevoy, Wenders, Herzog, Bergman. And directors who use sound in an interesting way such as Robert Bresson, Andrei Tarkovsky, Michaelangelo Antonioni and David Lynch."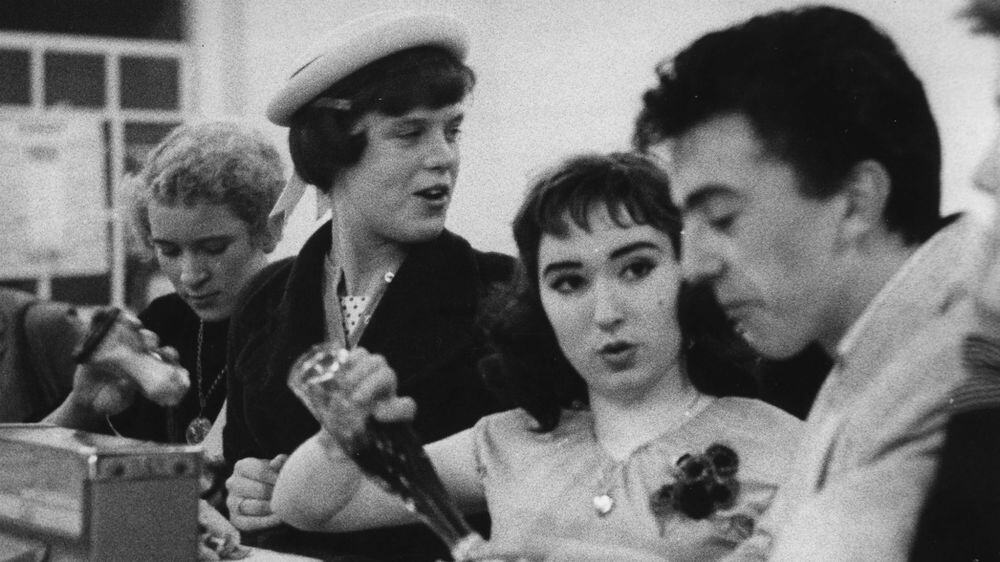 Her enthusiam is contagious. My wallet takes a hit later the same day as I make good on her recommendation of 'the BFI's 'Roll Out the Barrel' which has the wonderful A Working Men's Club in Sheffield, and The Ship Hotel – Tyne Main by Philip Trevelyan…'
Revealingly, Johnson is also a fan of early Magnum street photography. "I'm really drawn to all that. Photobooks that feature personal stories alongside images of ordinary people. Some of John Berger's early stuff…"
These influences reverberate through Asunder with varying degrees of intensity. Commissioned under the 14-18 Now banner to mark the centenary of the Battle of the Somme last year, the film is a fresh pair of eyes on the civilian experience of the First World War.
"I always want each project to be a new challenge in some shape or form," says Johnson. "With this I really wanted to experiment with how you mix archive footage with contemporary footage, how you use new music with letters, old testimonies, diary entries, memoirs, all of that, and frame it within a new narrative."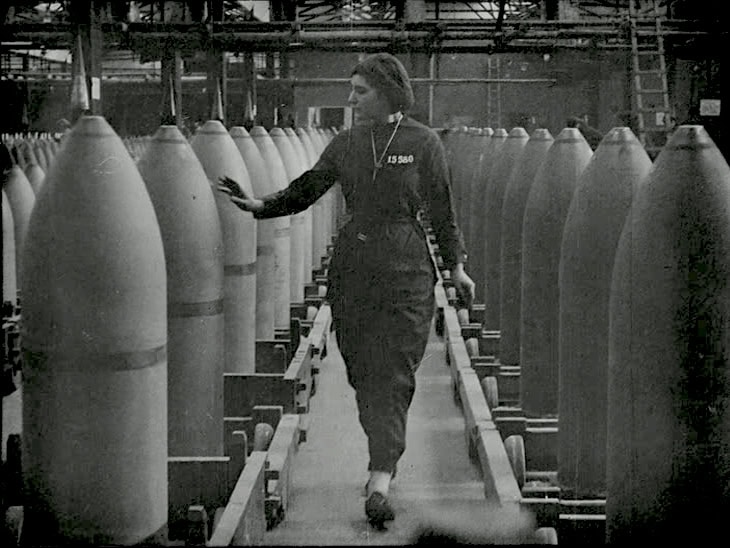 Incredibly, Asunder's powerful fusion of the historical with the contemporary is the result of just six month's highly concentrated effort. Reuniting Johnson with Bob Stanley (who wrote and also co-produced the film) it is the not-so-familiar story of the home-front in the North-East during the Great War, a home-front that quickly became a frontline thanks to the region's munitions factories and shipyards.
Voiced by former war correspondent Kate Adie and actor Alun Armstrong, the narration eschews dry historical detail in favour of the poignant personal testimonies of ordinary men and women, plus the occasional curious detail – who knew, for example, that managing a fish and chip shop was a reserved occupation during wartime?
To complement the text, Johnson unearthed some remarkble footage which shows a world attempting to carry on as normal, even as the industrial slaughter of No Man's Land means 'normal' can never be quite the same again: off-duty soldiers lark about Mack Sennett fashion; a girl munitions-worker shuffles self-consciously in oversized men's overalls; crowds dressed in their Sunday best mug enthusiastically for the camera and raise a toast to Merry Old England. "Get me in an archive and I'm happy," Johnson tells me. "I learned so much and there was just some incredible stories – quite mind-blowing, in fact."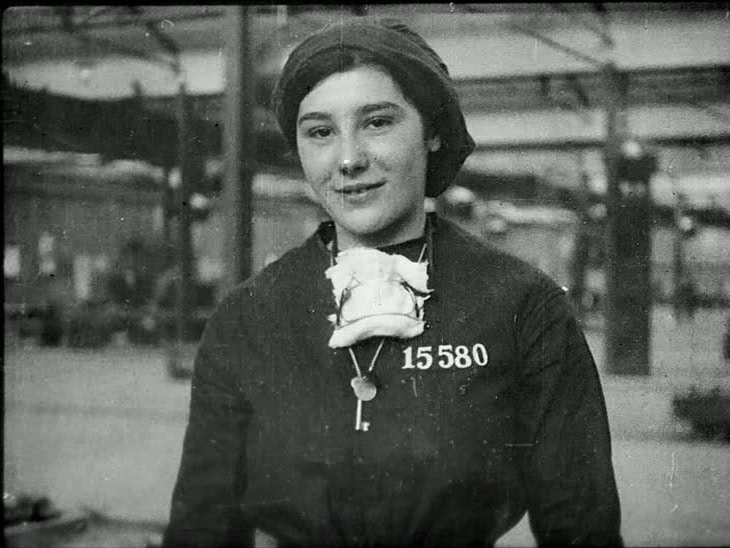 Opting to punctuate the grainy monochrome stock with contemporary colour footage of the North-East, Johnson says she "wanted to make a film that was relevant to our experience of warfare today." Montage shots of residential streets, the remnants of industry and shipbuilding, relics of the conflict itself, fashion a meticulous mosaic of themed segments, captured with Johnson's trademark painterly eye for detail.
"The segments offer a moment of pause and reflection, a chance to let the music sing and to allow the audience to think about the stories they've just heard. It's a tough thing to do, but it's quite restrained I think."
The film's distinctive score comes courtesy of Field Music and Warm Digits with the Cornshed Sisters and Northern Sinfonia Orchestra. Initial conversations were about composers Schoenberg, Bartok, Stravinsky ("Peter Brewis is a big fan"), as well as early 20th century art movements like Dada and Futurism. The process of matching the visuals to the soundtrack was a ping-pong affair with everybody concerned pitching ideas back and forth.
"We'd talk about mood and tone – the emotional temperature of the film if you like," Johnson says of the way image and sound converged. Resistant to resorting to brass, the score makes a virtue of woodwind instead, much to the filmmaker's delight:  "I wanted to go against the grain and play with people's expectations."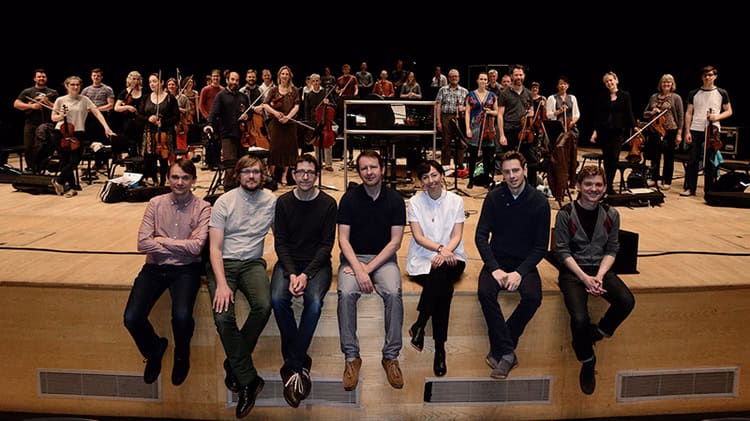 Sound is important to Johnson, her evolution as a filmmaker partly an expression of her 'odd' music tastes as a teenager. It is a lesson she learned from Basil Kirchin: "Documentary can be anything. That's what I love about it. You can have things grounded in reality, but experiment with that any way you like."
The success of Asunder has meant Johnson has spent the past fifteen months criss-crossing the country whenever she can – as I type this, she is embarked on a mini-tour of Scotland bringing the film to audiences in Edinburgh and Aberdeen. "The point about making things is you want as many people to see them as possible," she says of her formidable schedule of appearances across the North-East and further beyond.
"We have tried to choose venues that relate to the storylines in some manner." A screening at the Quaker Hall in Sunderland, for example, was prompted by conscientious objector Norman Gaudie, who features in the film. There are tentative plans for a follow-up screening within the confines of Richmond Castle where the Sunderland centre-forward was imprisoned, along with others of the so-called Richmond Sixteen.
Despite the hectic circuit of promotional bookings with Asunder – screenings extend into late November – Johnson is hard at work on a variety of other projects. A feature about the co-operative movement is well underway. She has even found the time to shoot a music video for Saint Etienne, an exuberant homage to her beloved French New Wave with Scarborough doubling for Saint Tropez.
Amidst its playful nods to filmmakers Jean Luc Godard and Jacques Demy, there are references aplenty to the so-called Grandmother of the New Wave, Agnes Varda: "I love her work," she tells me. "I have an original framed poster for Cleo from 5 to 7 in my living room. Have you seen any of her documentaries? They're incredible. I met her as a student at the BFI and she autographed my film notes. She said,' I don't know why you want a signature from me, an old woman!'"
There is a pause as she mulls this statement over. "In fact," she says, as if reminded of the missed opportunity of her non-encounter with Basil Kirchin. "I should probably interview her while I still can."
Go see Asunder. It lingers long in the imagination. It does nothing to commemorate the senseless bloodshed and waste of war. Rather it celebrates the humour and compassion it gave rise to. Lest we forget.
Asunder plus Q&A with director/co-producer Esther Johnson and writer/co-producer Bob Stanley, 15th September 2017, Shipley Film Society, Kirkgate Centre, Shipley, 19:30, free, donations welcome. For details click here.
For more information about Asunder, click here.