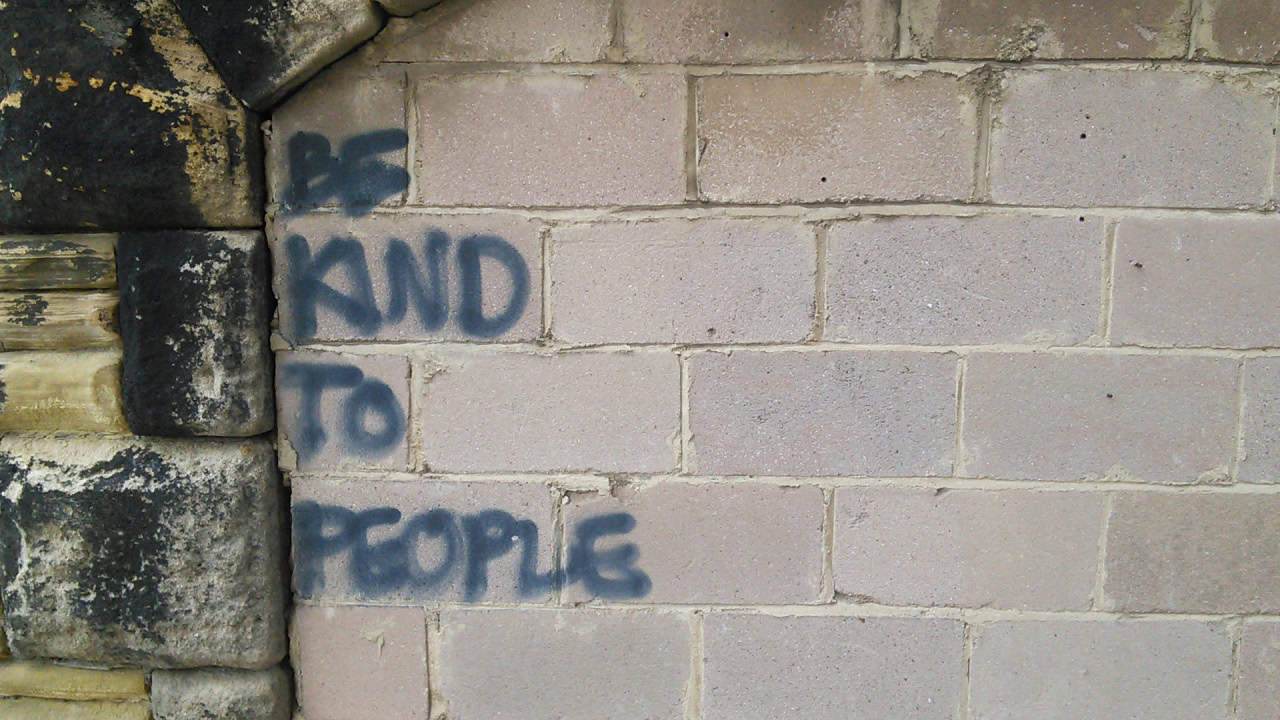 The other day I was asked to take a group of NHS staff out walking. They were in Leeds overnight on a training course
I was told to pick them up behind the train station, bring them back a couple of hours later, and make sure they had lunch. These were my only instructions.
The walk was a kind of interlude (from medieval Latin interludium, from inter-'between' + ludus 'play') a break from the serious learning of the day. Except for wearing sensible footwear the group weren't asked to do anything in particular. Just "notice". And I wasn't required to do anything special with them. Not take them anywhere special, not make the pace of the walk or the distance walked anything special, not be especially interesting along the way. Maybe try not to talk too much. Let the group simply notice and make their own minds up.
If this had been designed as a proper tour I should have made straight for the sights. City Square, Corn Exchange, Kirkgate Market. Coffee in the Tiled Hall, lunch in Trinity Kitchen. The show off city. Vibrant. Dynamic. Aspirational. The stuff that makes inward investor types want to get their people to talk to whoever it is in these parts that talks to inward investor type people.
Instead we wandered into the dark arches, in the opposite direction, towards what is affectionately known as "the doughnut of despair." Definitely an improper part of the city.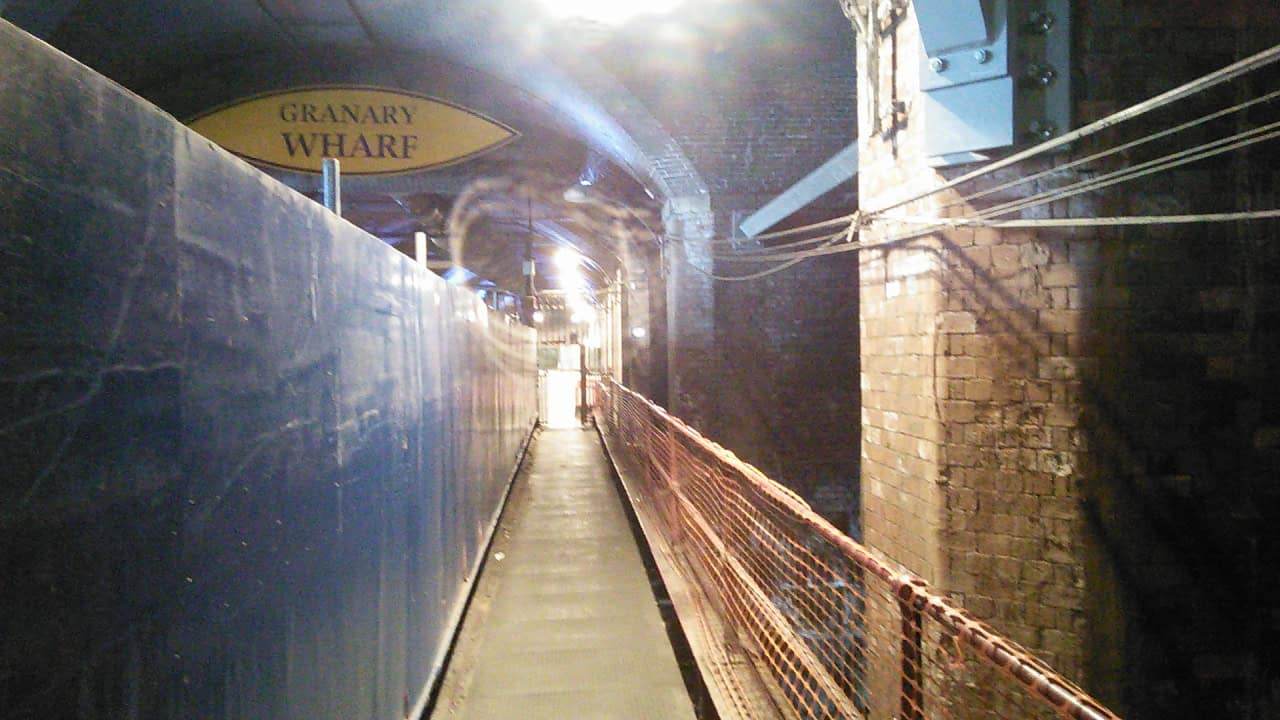 Not that the less fancy and photogenic parts of town aren't remarkable in their own way. If you ignore the slightly urinous smell lingering along Neville Street and bracket out the ear battering timpani of traffic it's not half bad down here.
Spectacular even.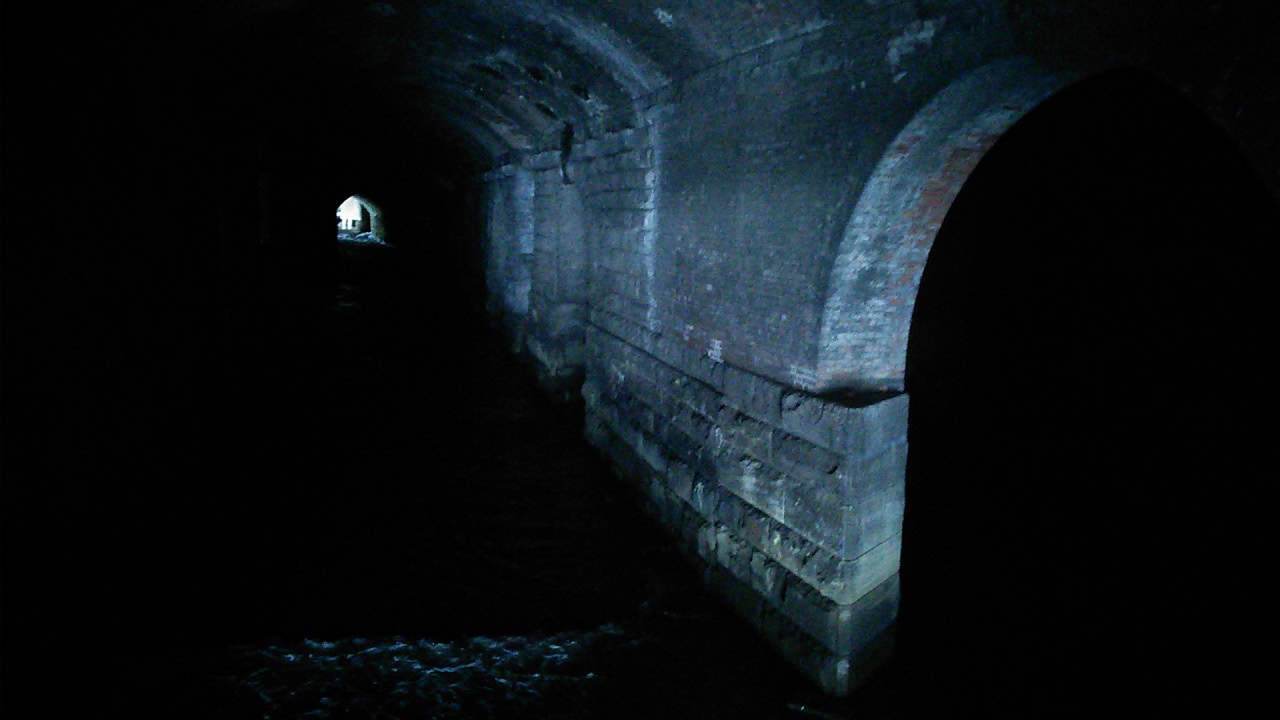 And when you get out into the open it is quite lovely. Tranquil. A nice spot to linger, dawdle, daydream and watch the world go by. Quite the oasis. For now.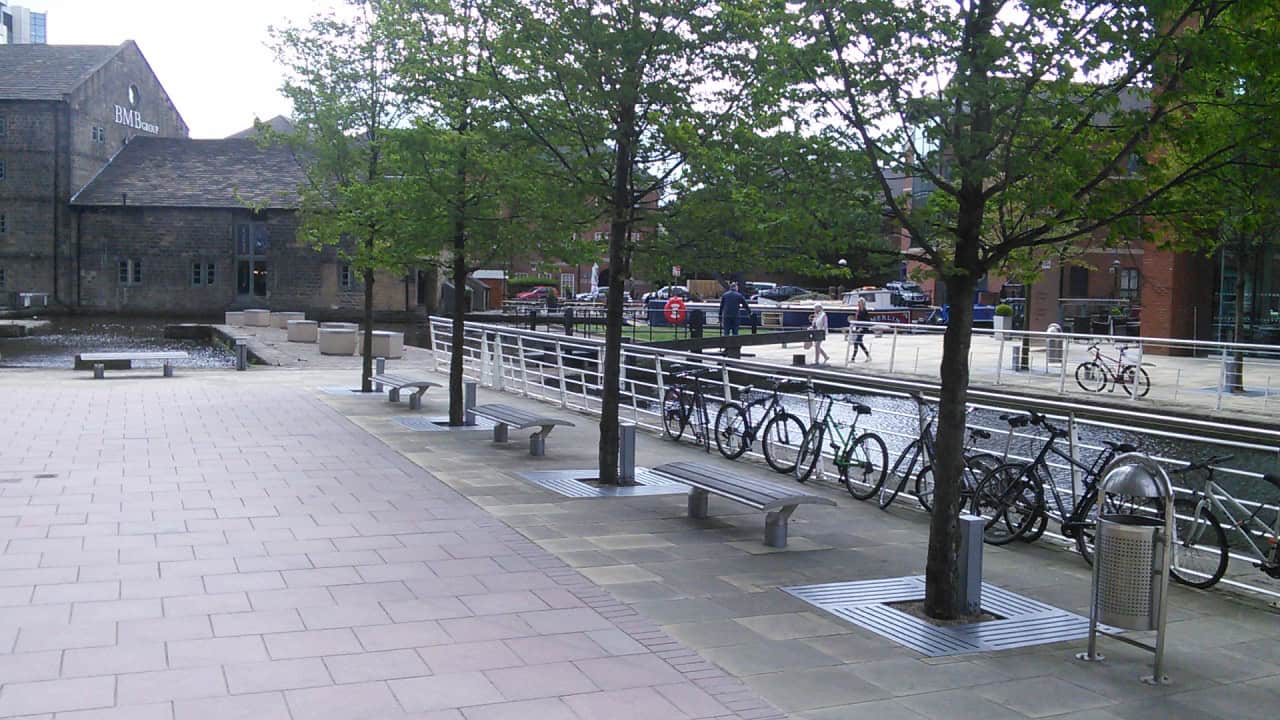 Once the Southern Entrance to the train station is open it may not be quite as secluded nor serene.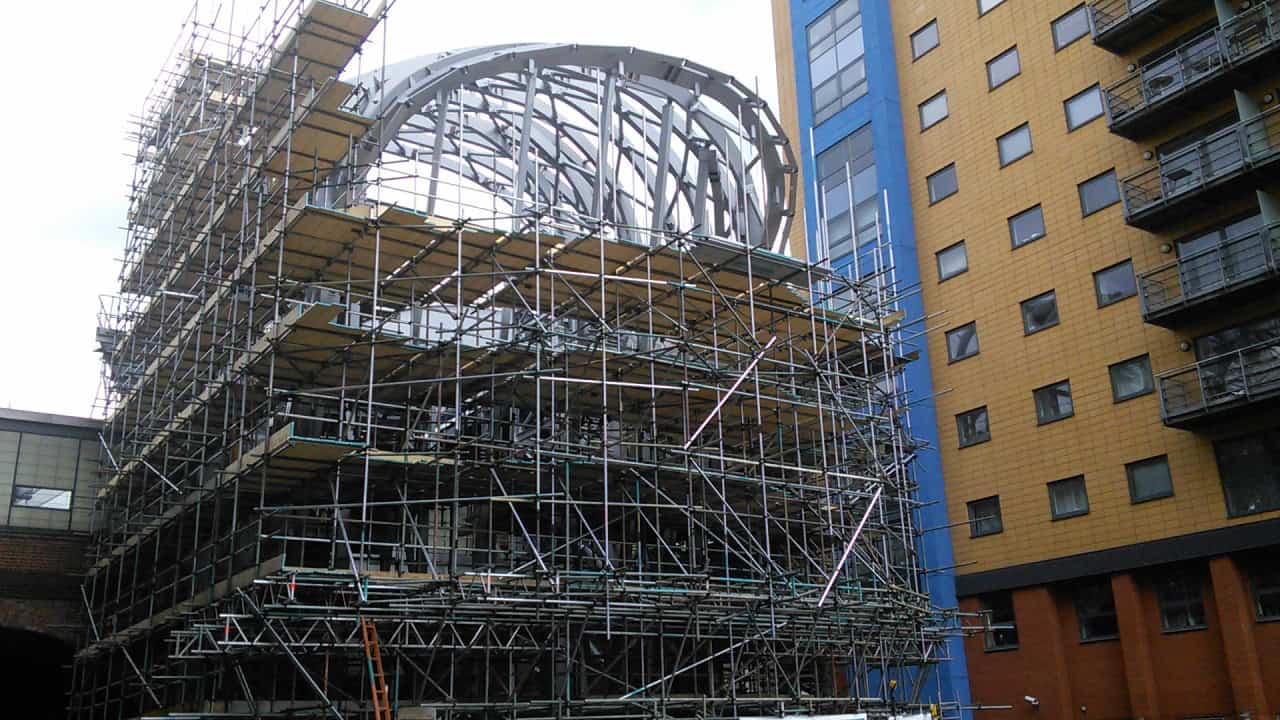 The group spotted this sign. I hadn't reckoned on a detour to an exclusive bar but this wasn't a planned tour. Who needs permission to explore? Perfectly fine to follow our noses.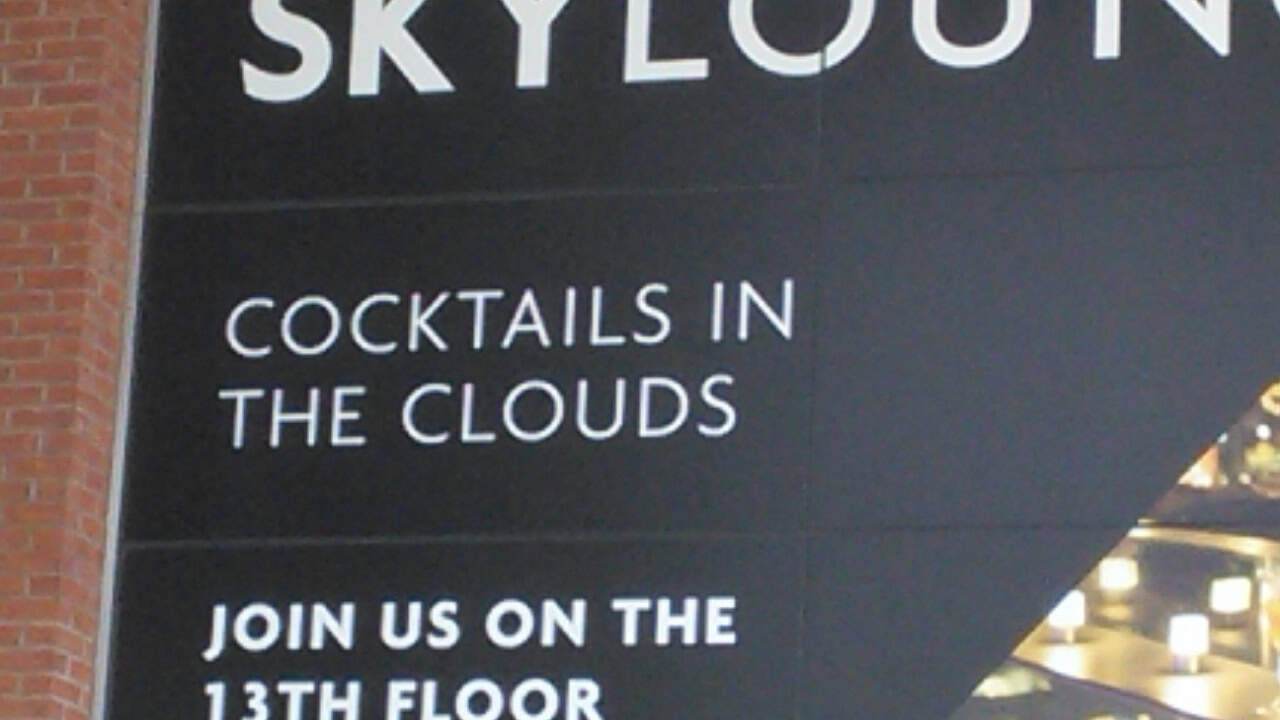 There is an amazing view of the city from the top of this building. Actually, two views of two very separate parts of a divided city. Go look.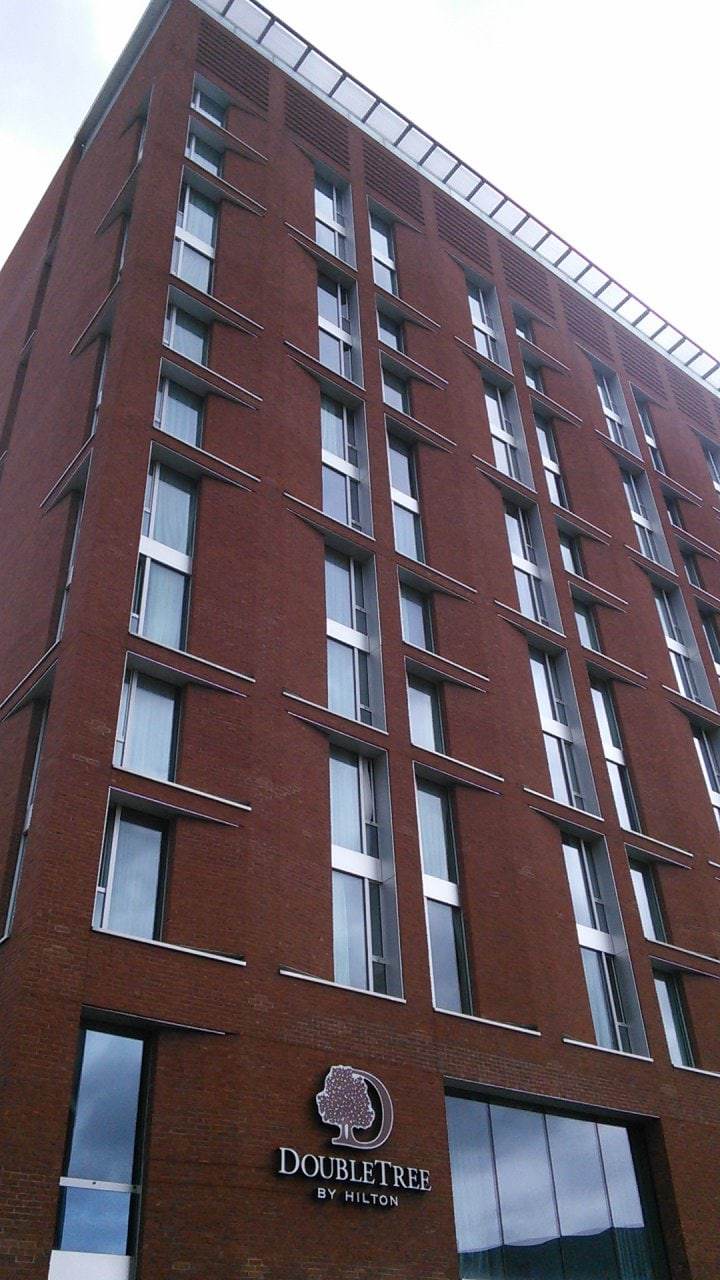 Back on the ground again we set off to cross the canal and I couldn't help but interpose my own opinion, expatiating at exhaustive (probably exhausting) length about the state of the paving. Pulverised here,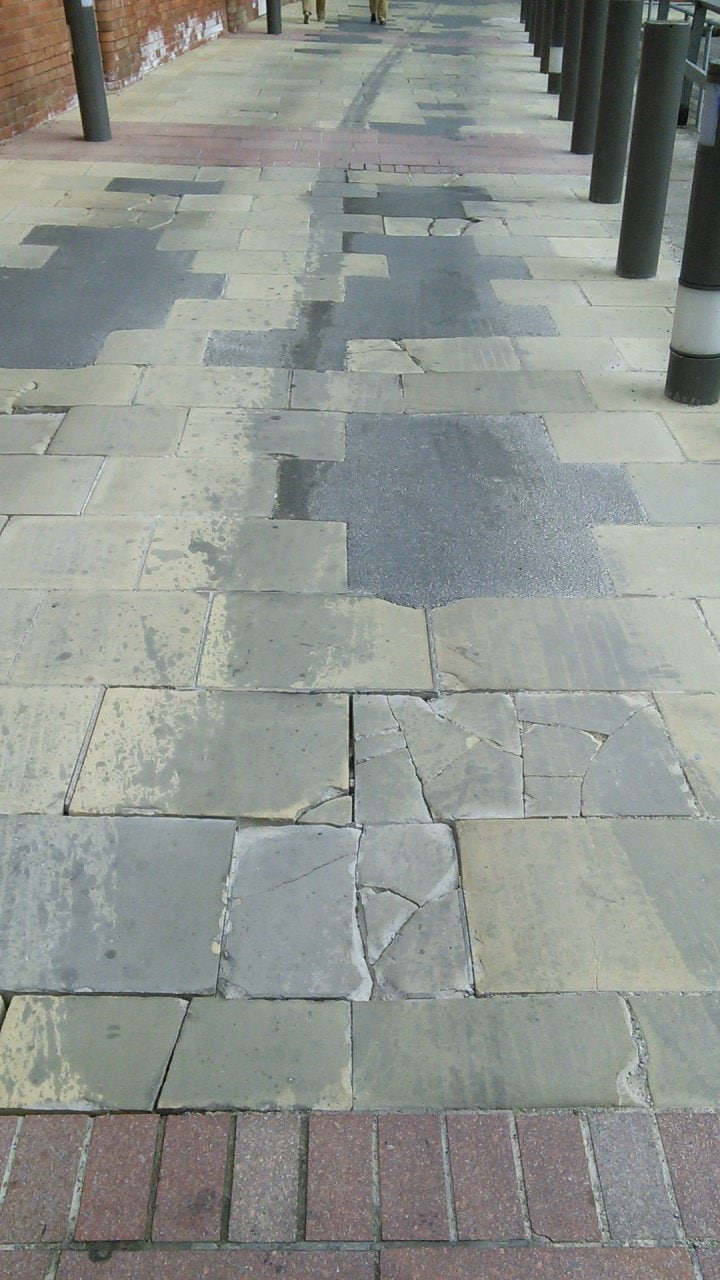 and cracked all along here where the road is so narrow that traffic frequently has to mount the pavement.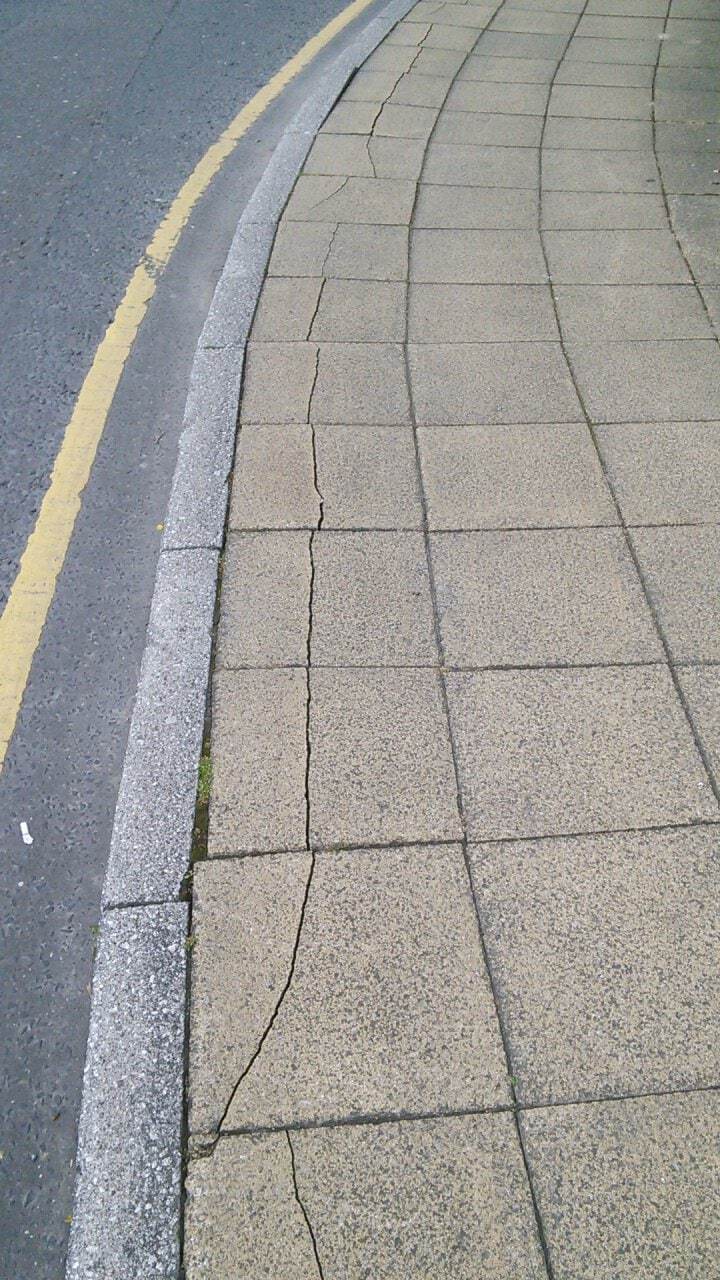 I don't know if any of the group noticed this grafitti(there's more of this over in Armley – anywhere else?)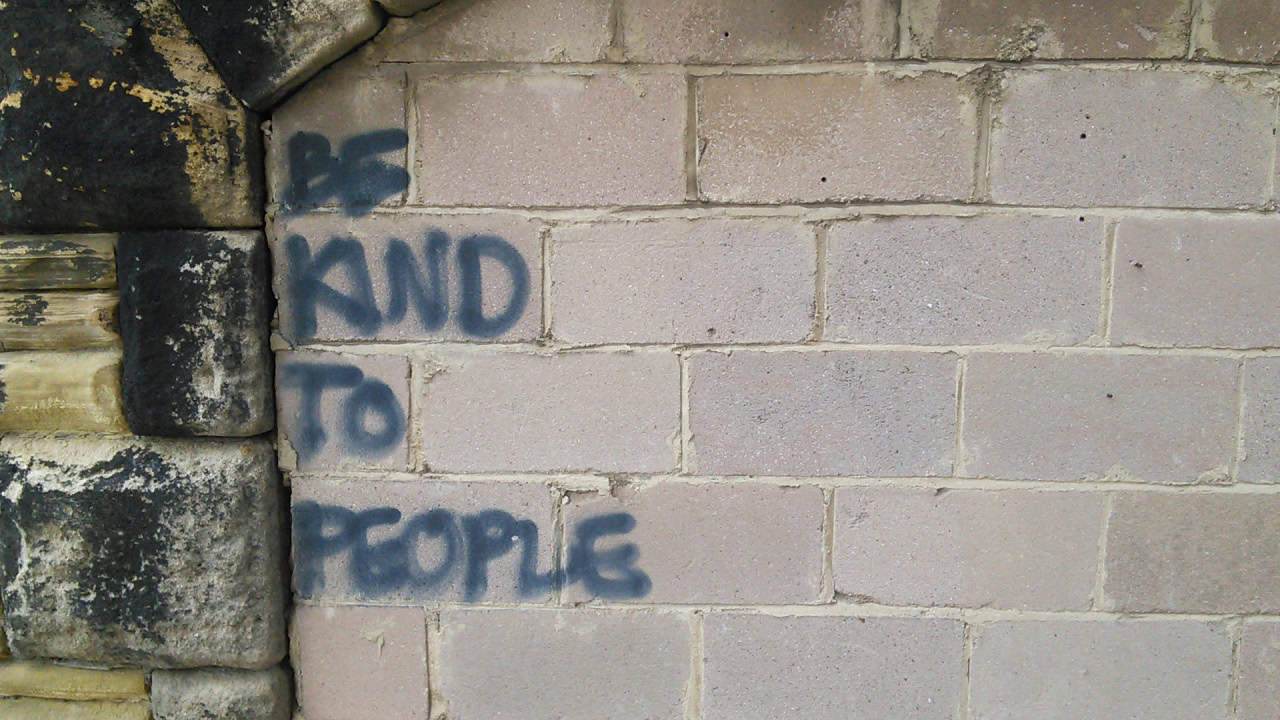 But we did stop and take a breather on the bridge next to first lock on the Leeds/Liverpool canal.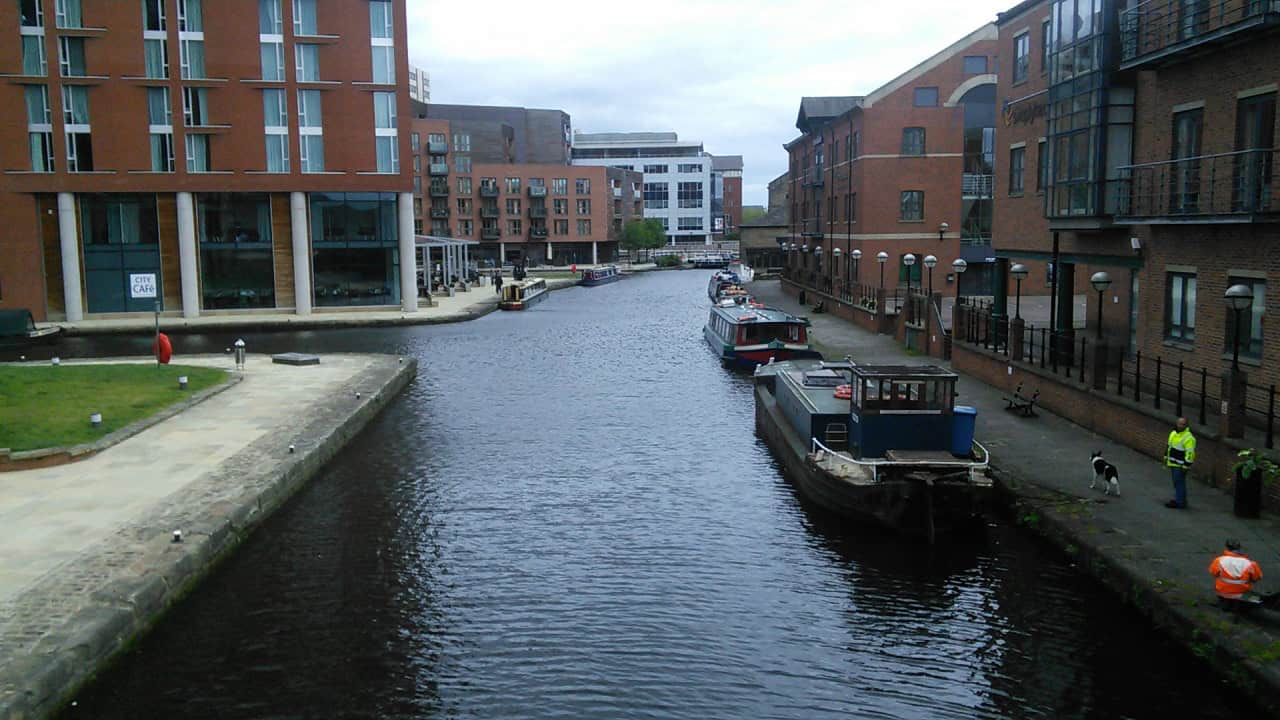 Wherever you go in Holbeck you can see cranes. Development in the distance…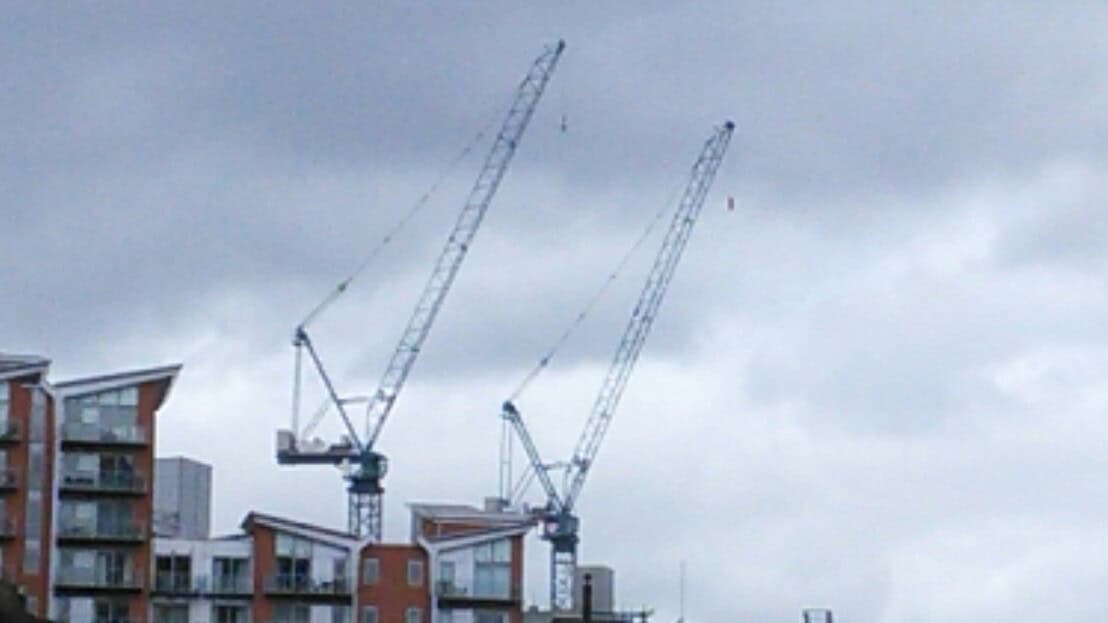 Then we crossed the beck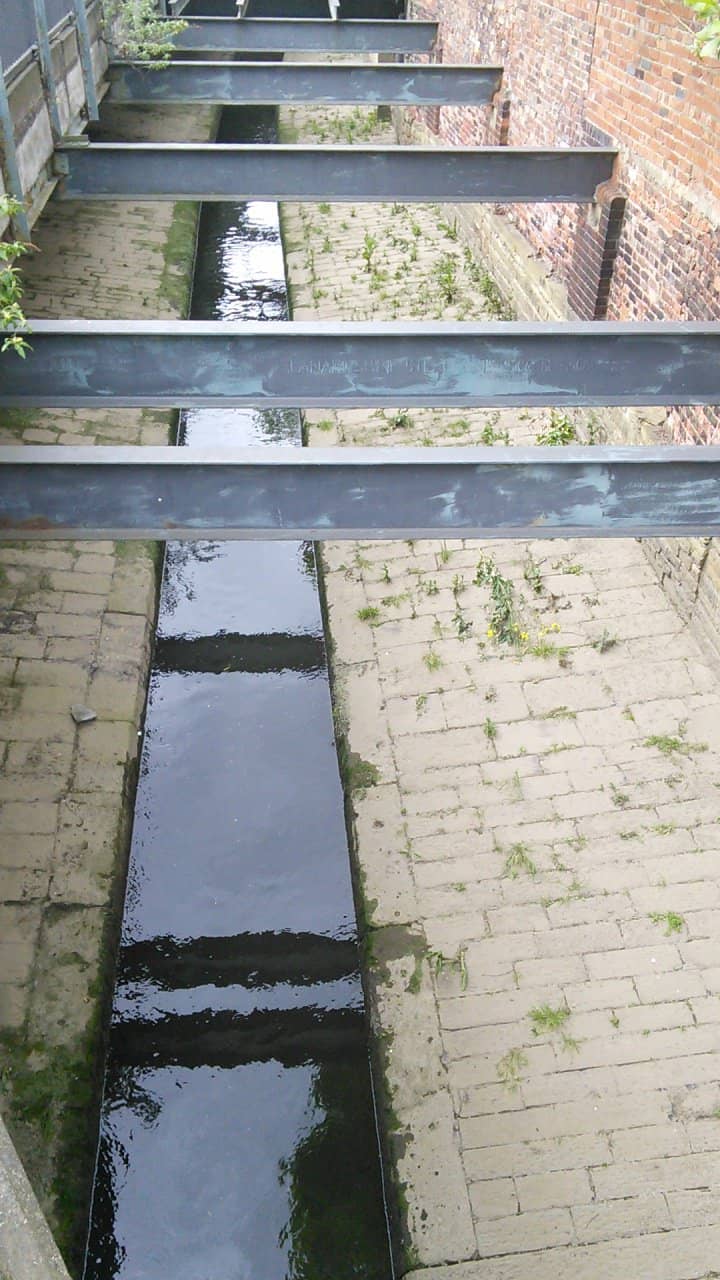 and into the Village… Welcome to Yorkshire!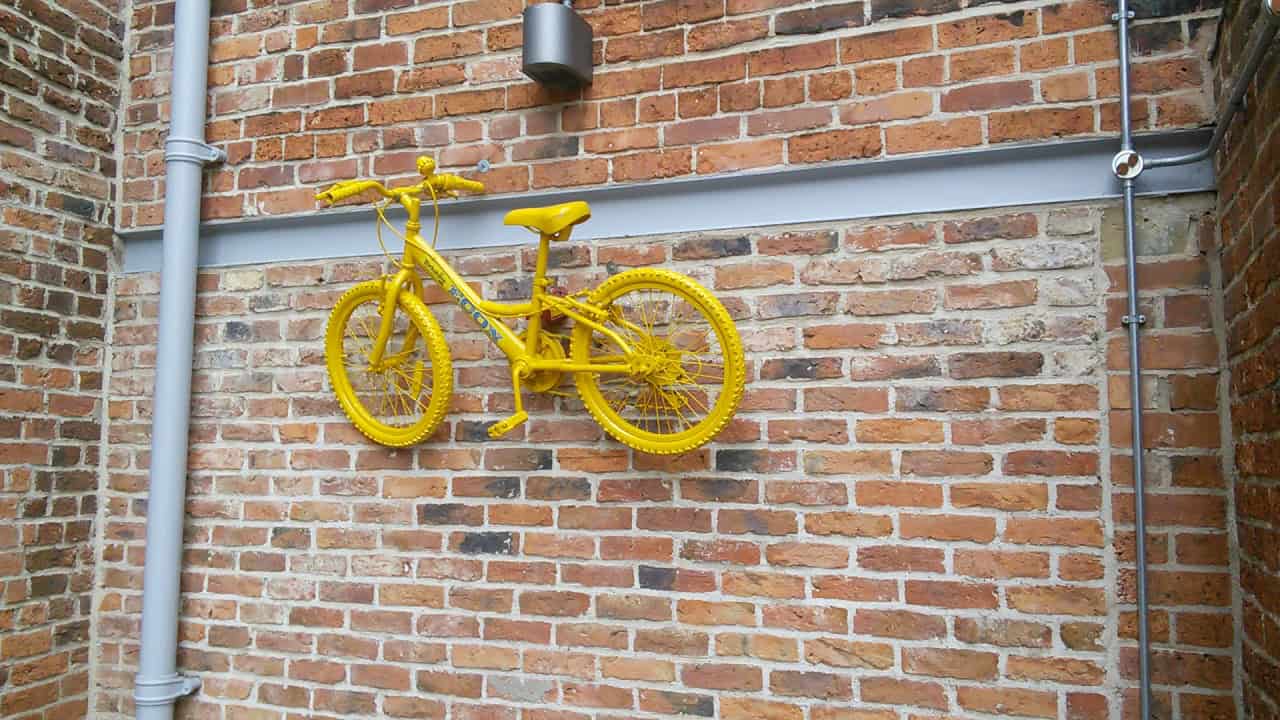 Everyone loved the bike sculpture,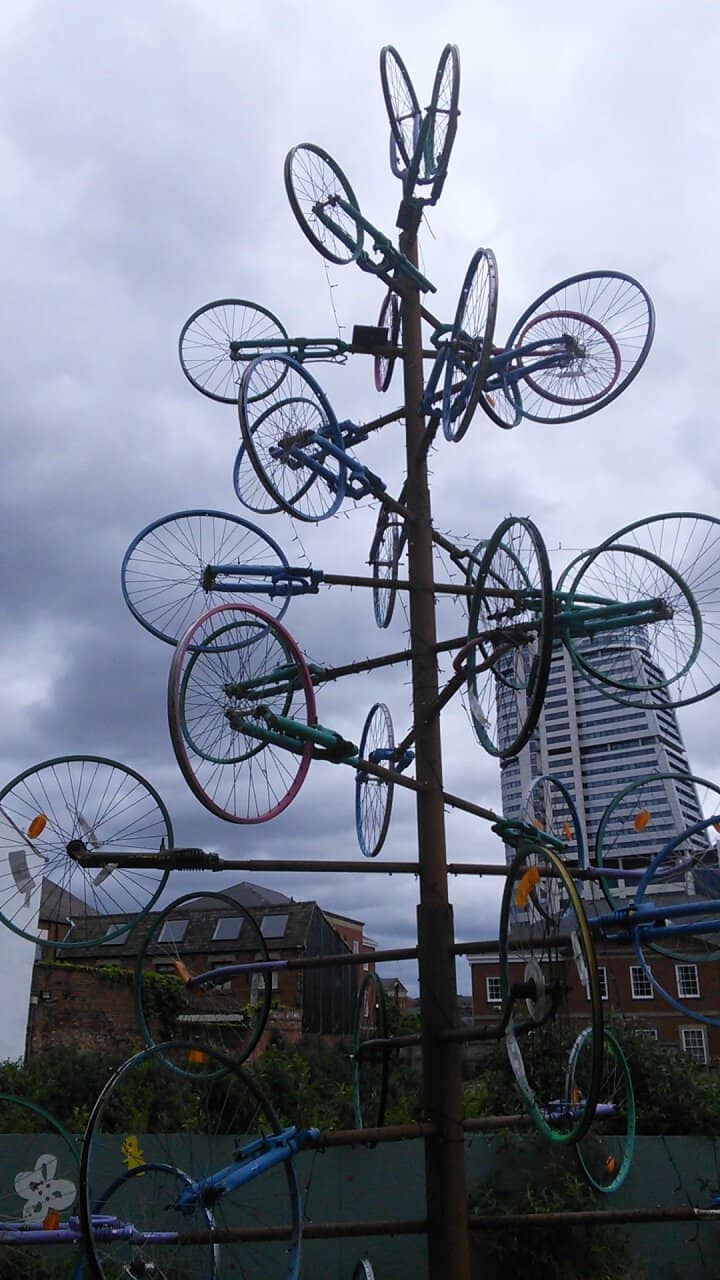 and the metal tree,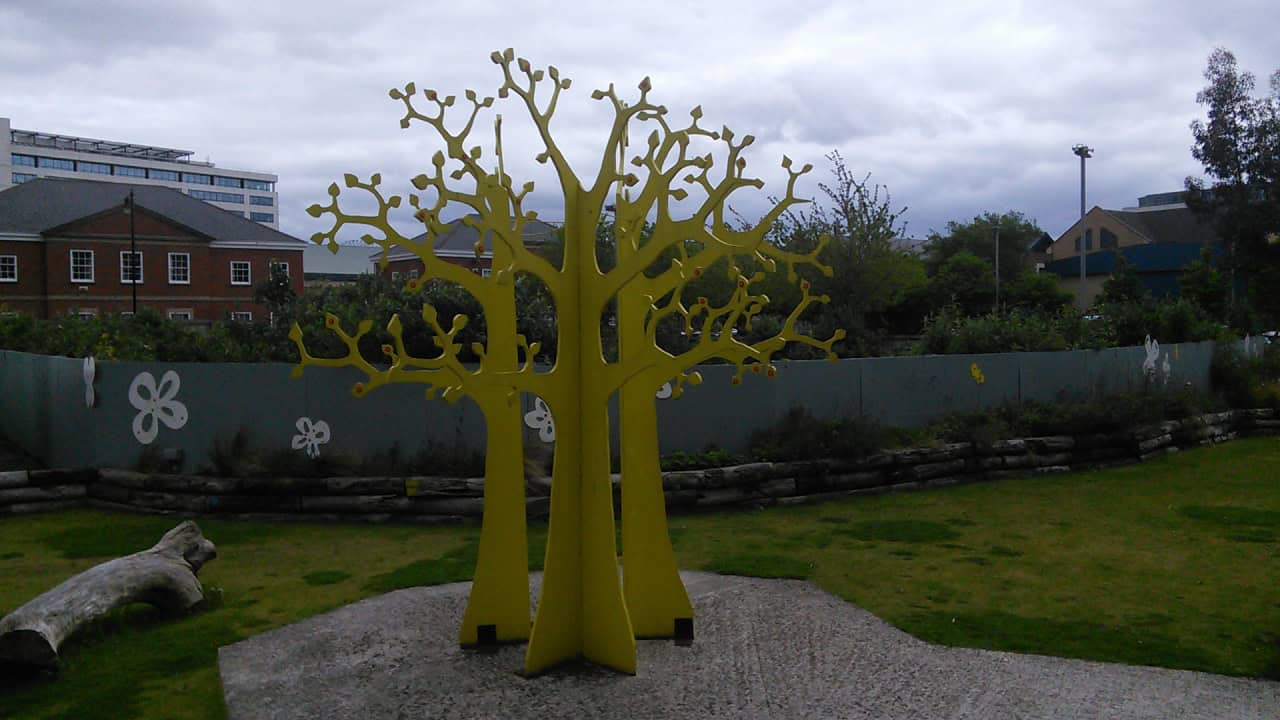 but nobody mention the dirty great hole in the middle of Holbeck!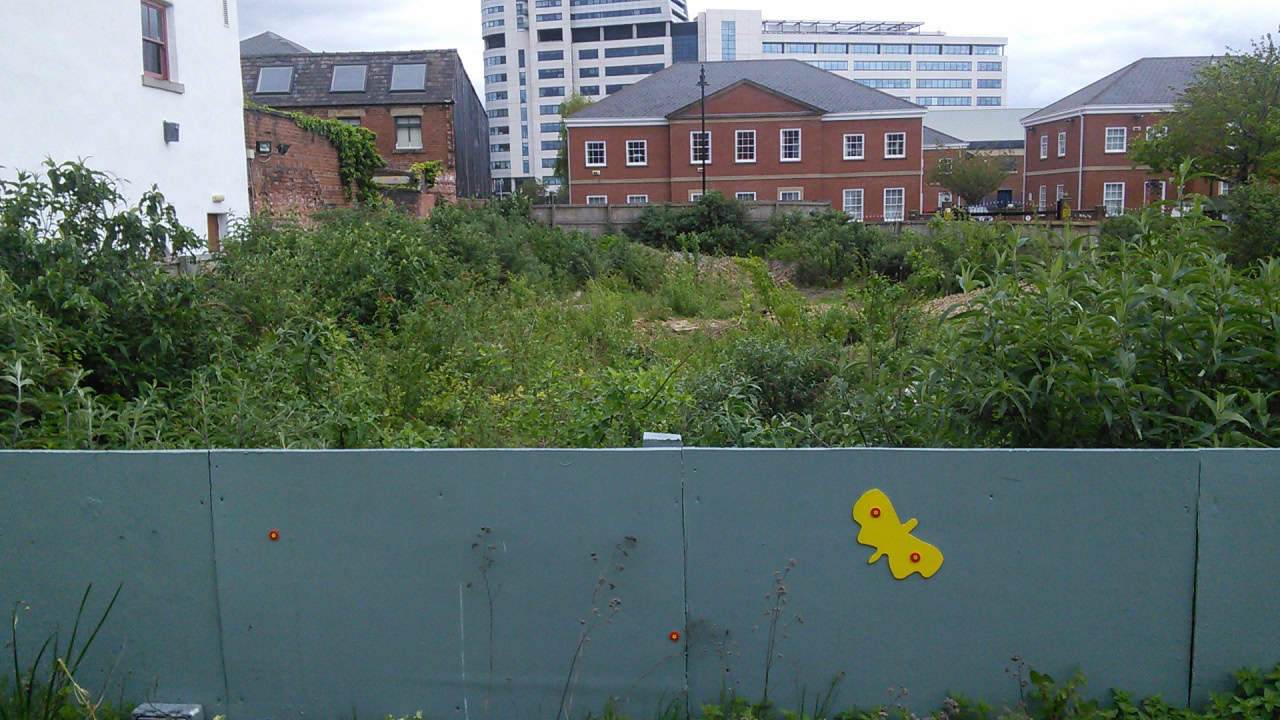 Then away and past Marshall's Mill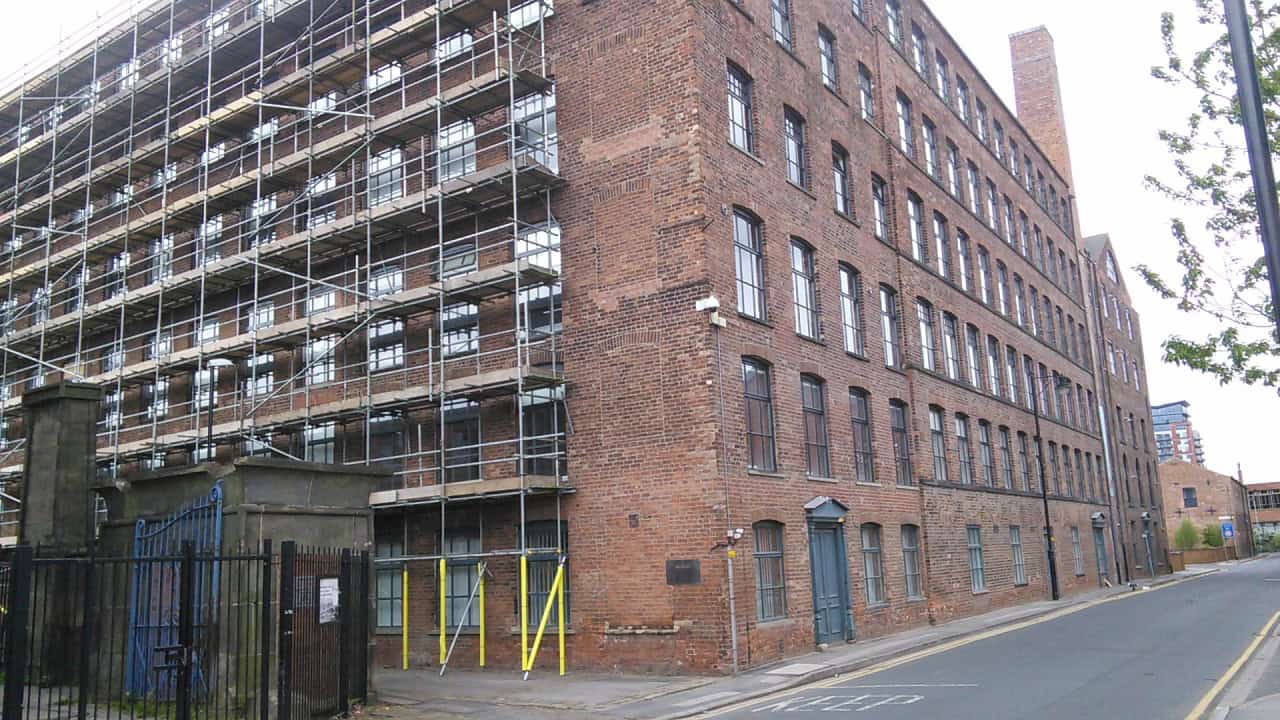 to here… which is not quite what anyone was expecting.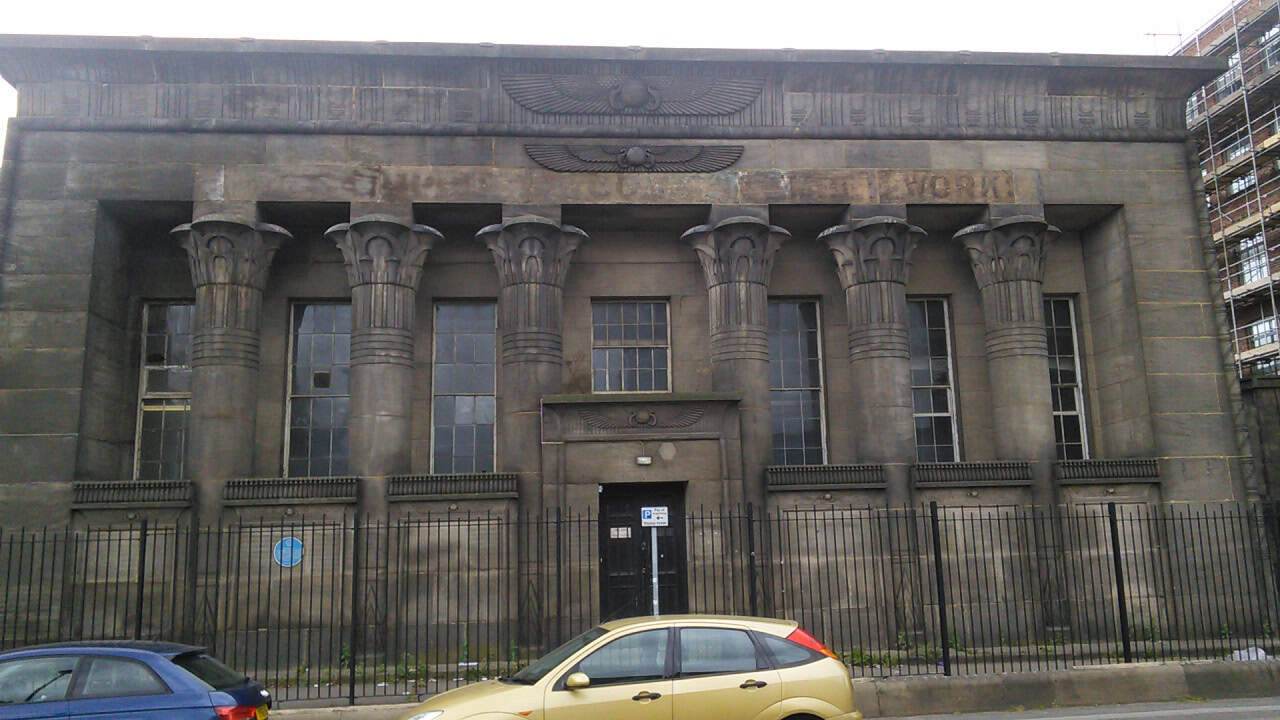 We went in and had a look around
saw some art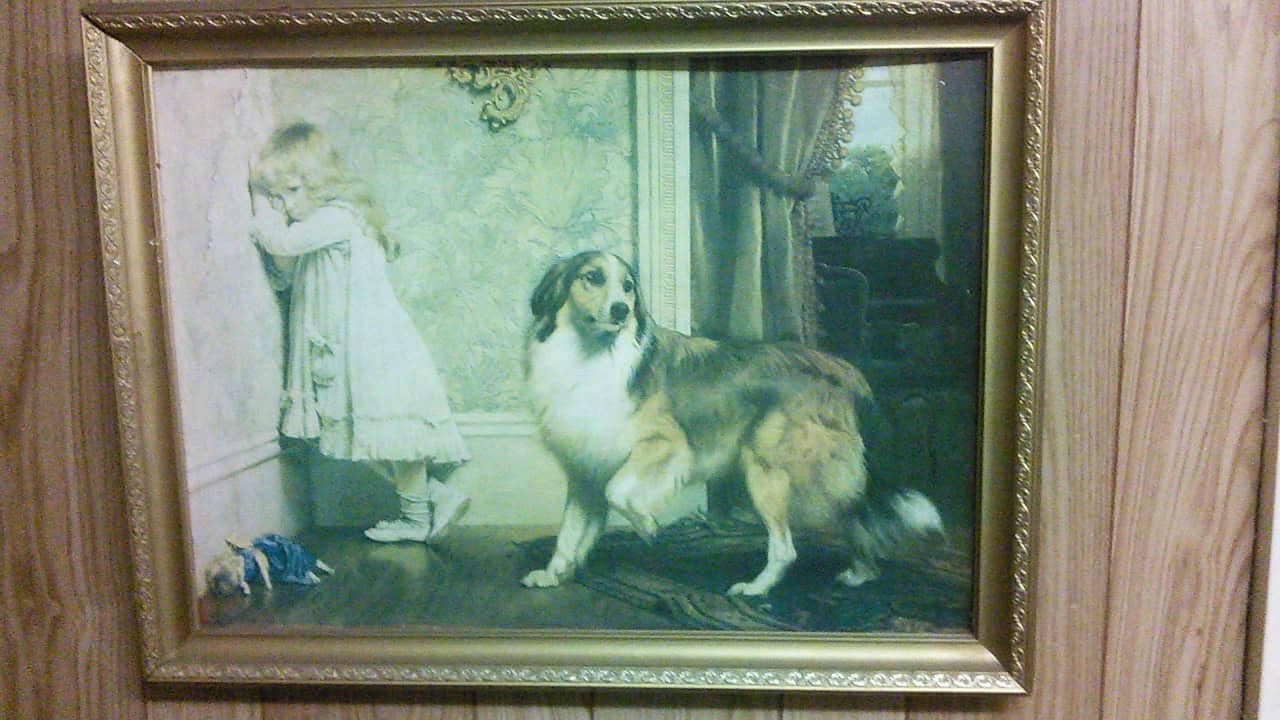 and then climbed up to the roof…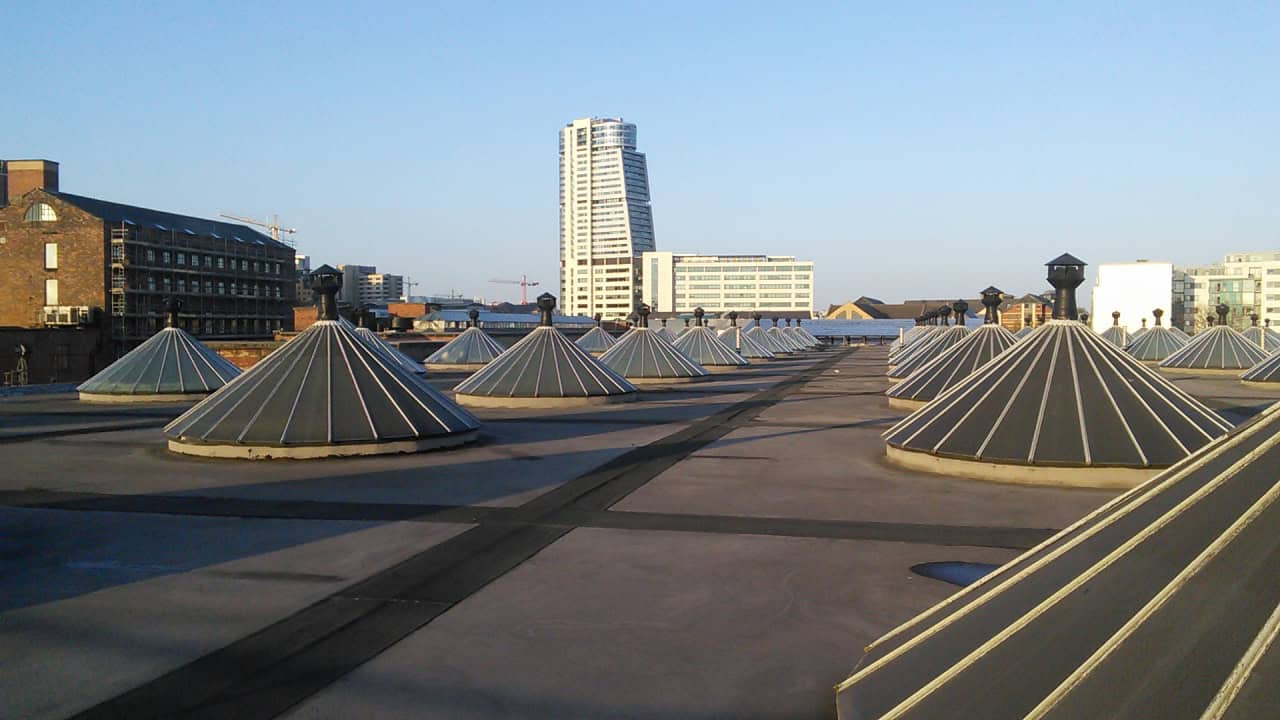 The next bit of the walk took us into old Holbeck along "Hooker Alley" (the powers that be don't like to use that name, but it is accurate.) Even the bollards are protected by fences in this part of town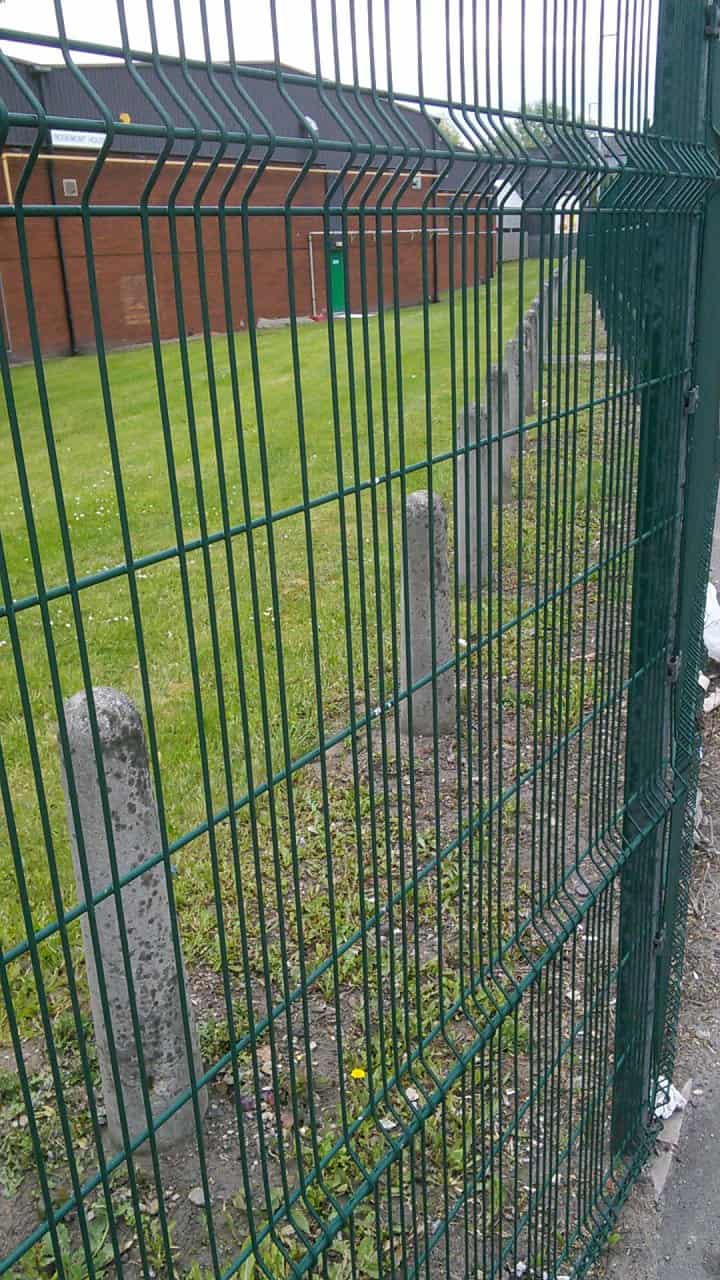 and the weeds are safe behind a ring of steel,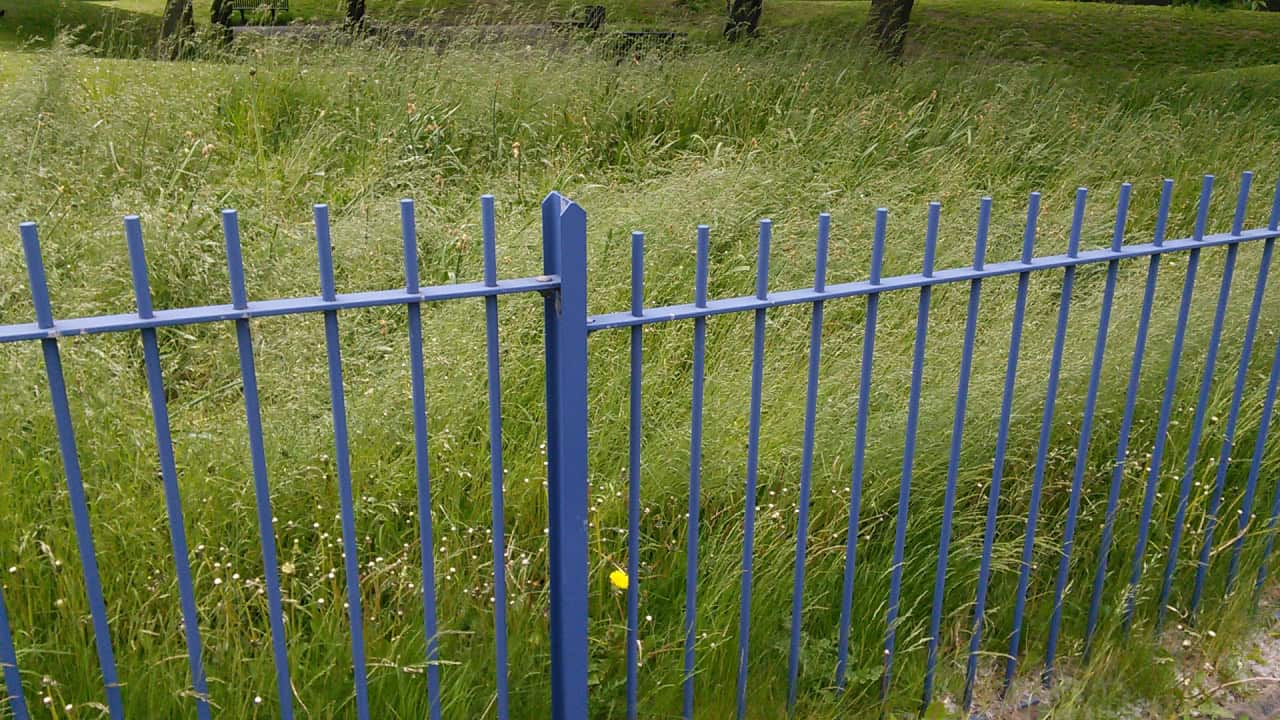 as are the old people (have to say I love the refurb of this oap bunker – sorry, home! – , and this is a lovely space, congratulations to the council on this one! Genuinely great despite the eight foot steel barrier surrounding it…I took this pic on tip toes)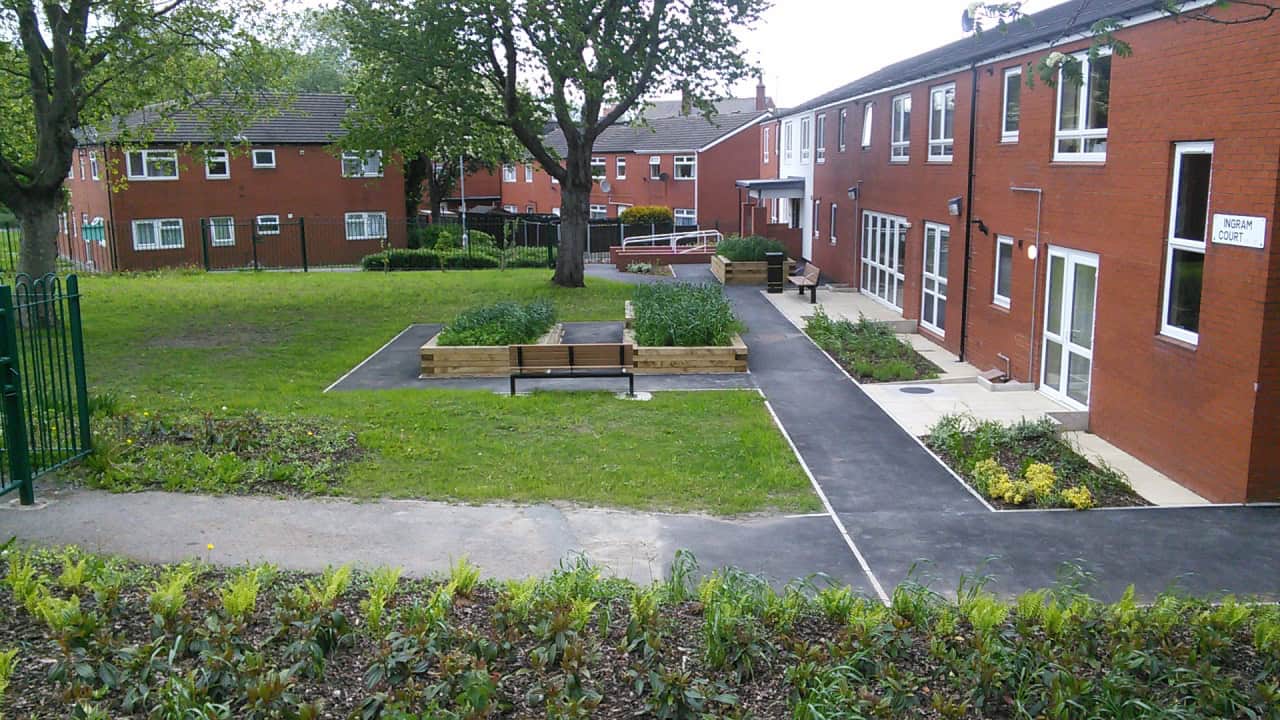 Eventually we got to our lunch destination.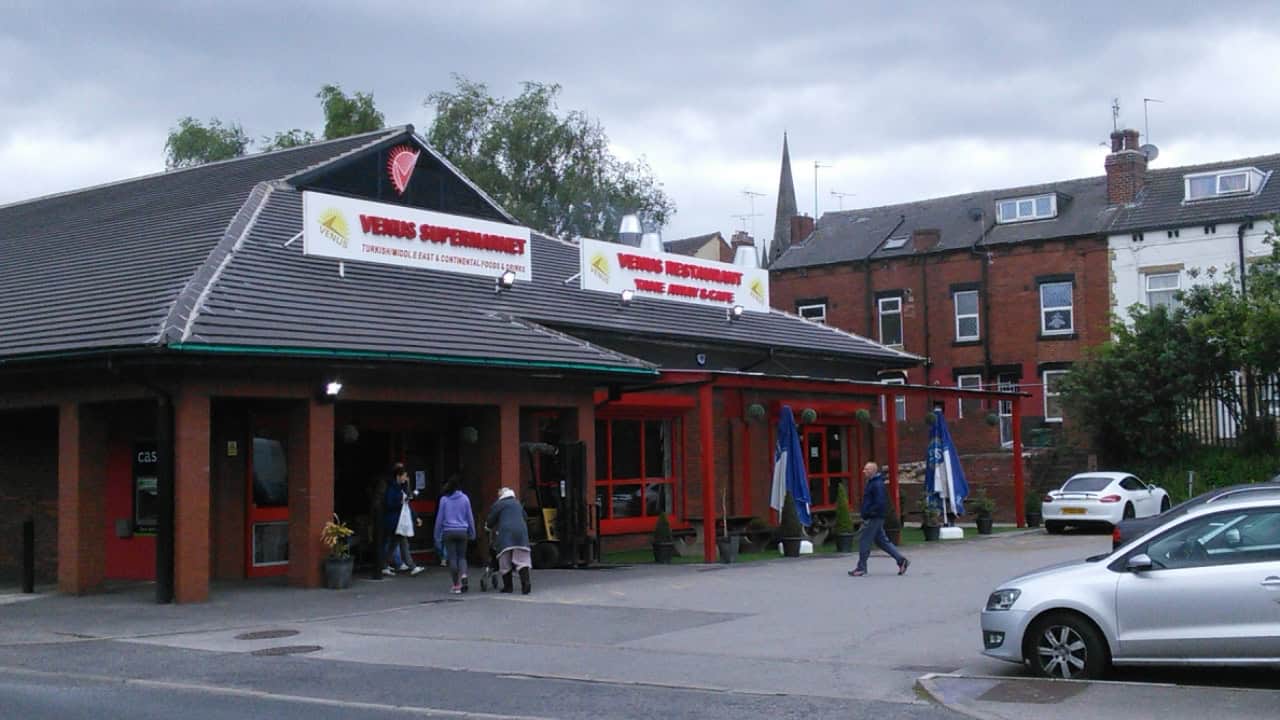 Why can't we shut down this bloody road and give the old people a chance!… sorry, I'm not meant to be commenting, am I… but if we genuinely want older people integrated into the community then we may need to lose the odd few yards of vehicular dominated tarmac… lecture over…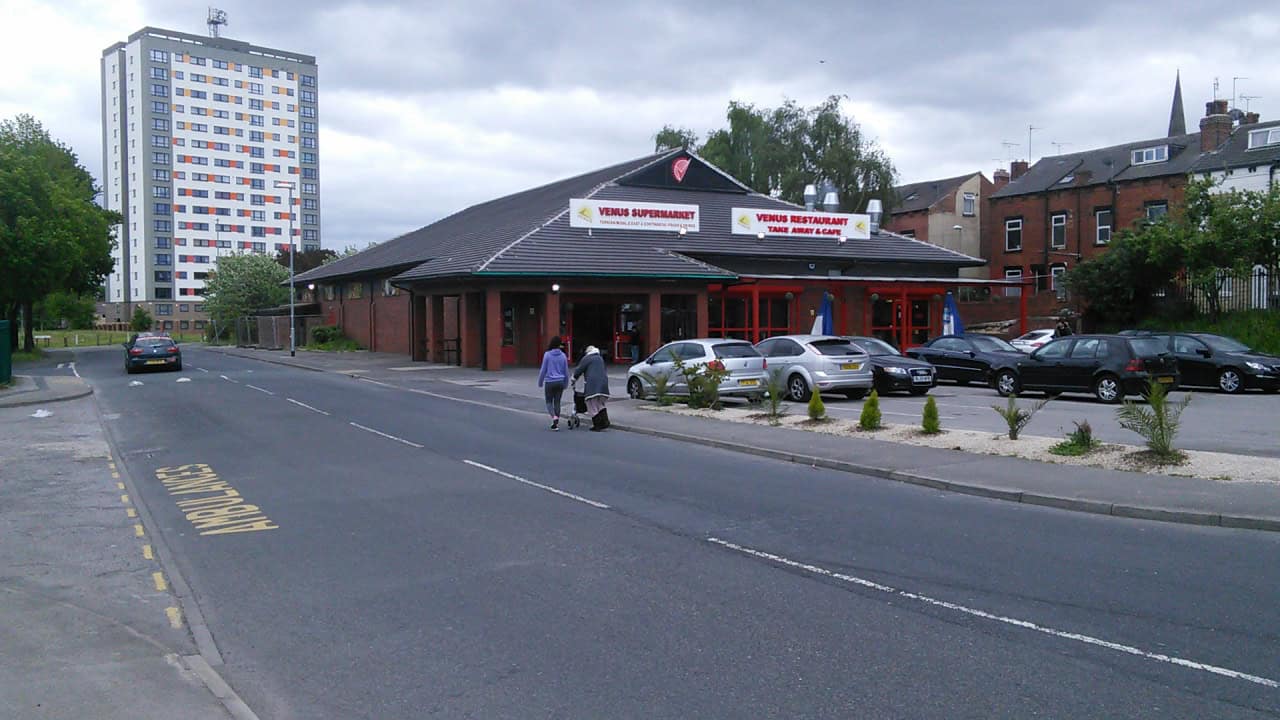 The walk back to the starting point is meadows and border markers,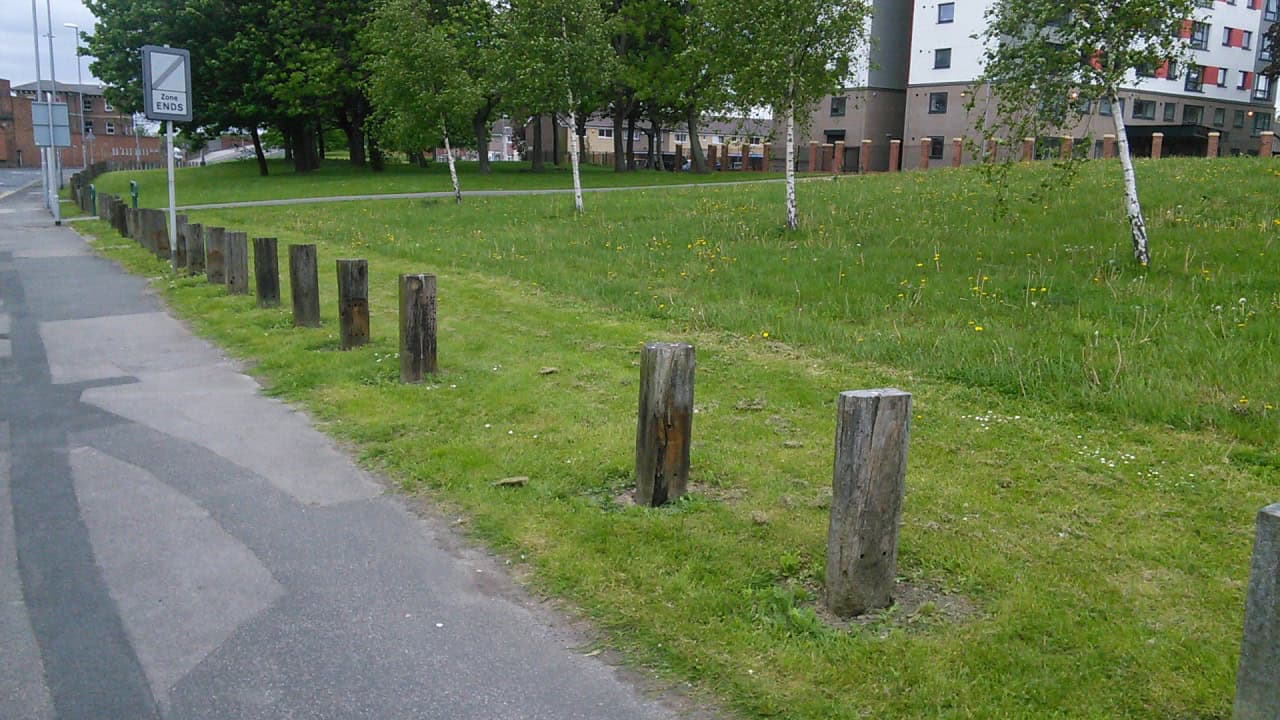 often barbed wire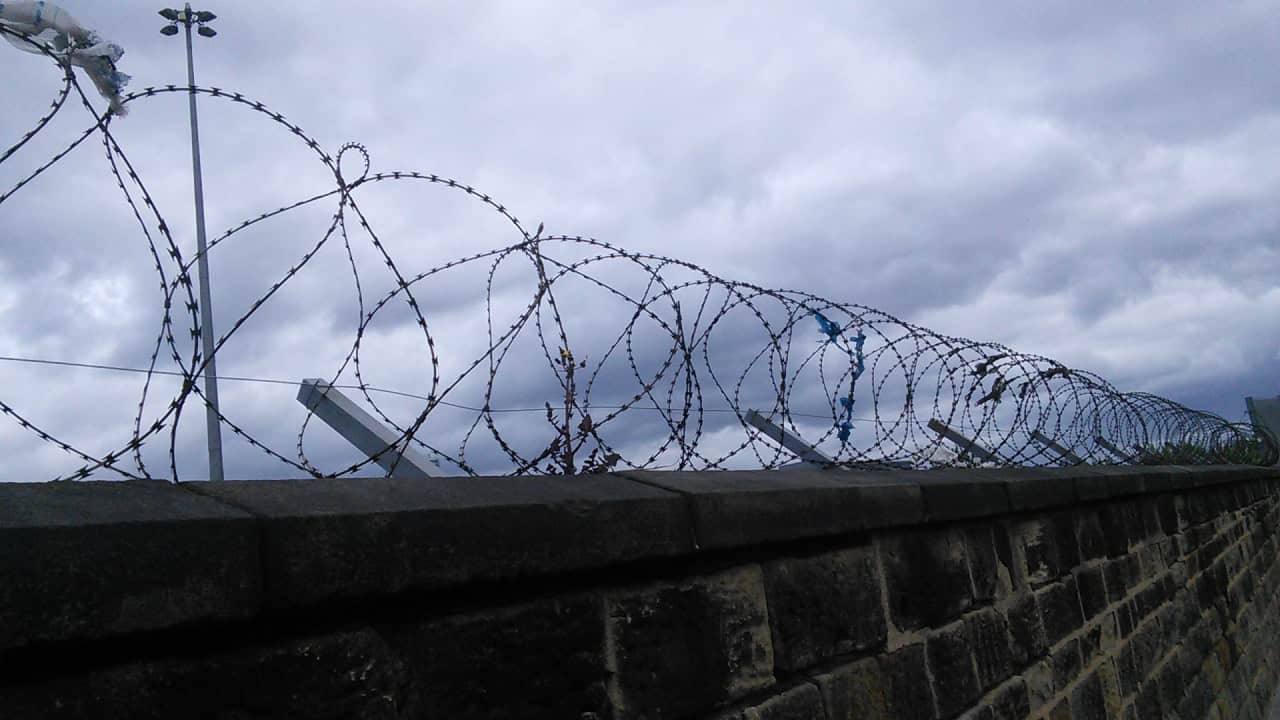 and broken glass (charming this one!)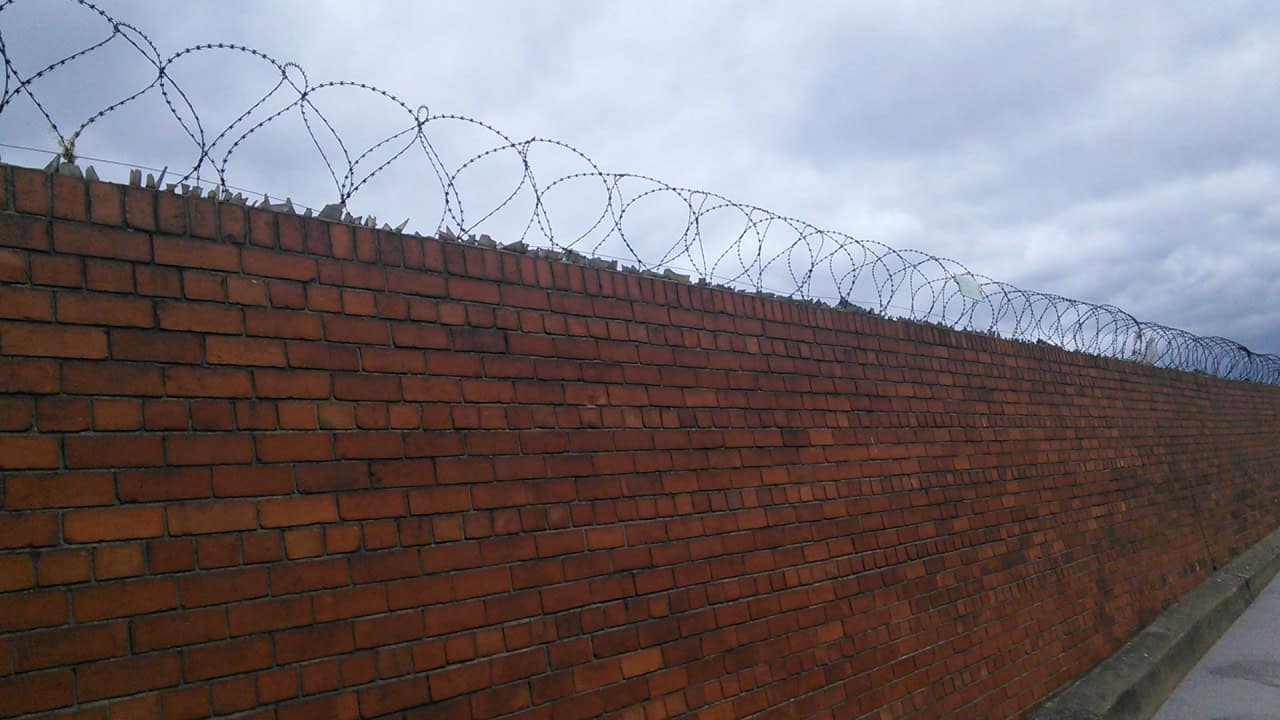 But this is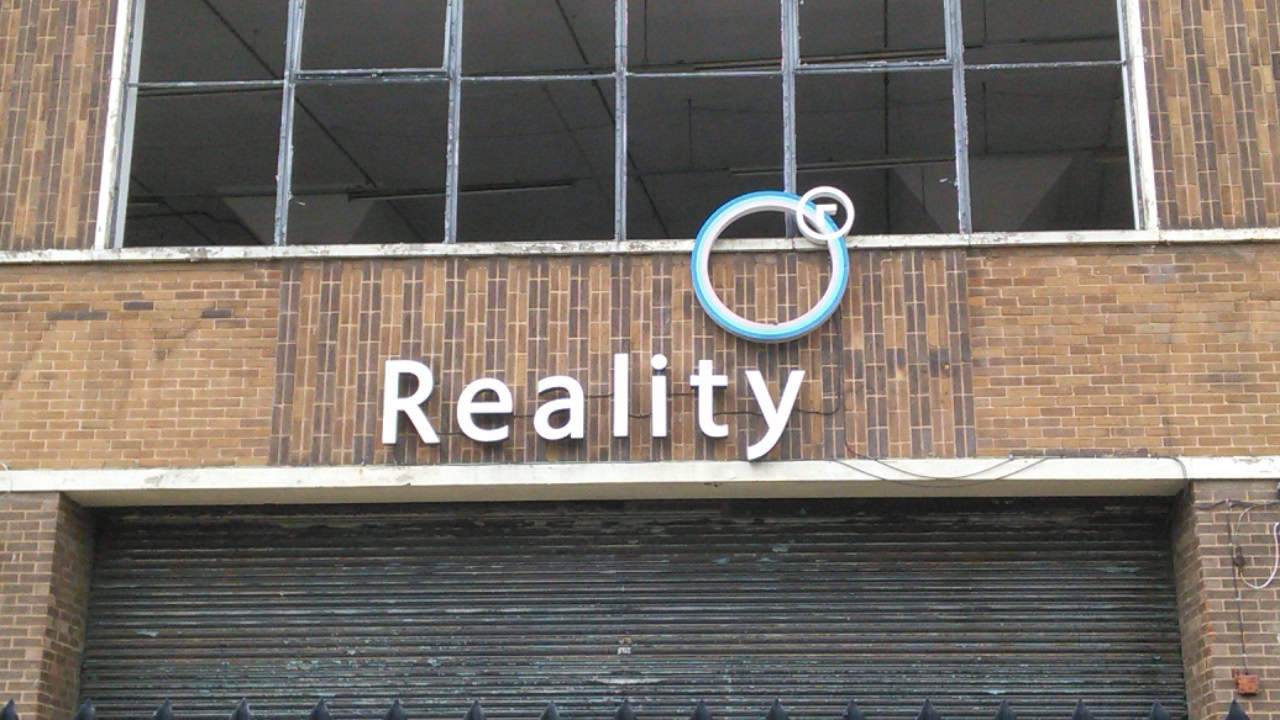 and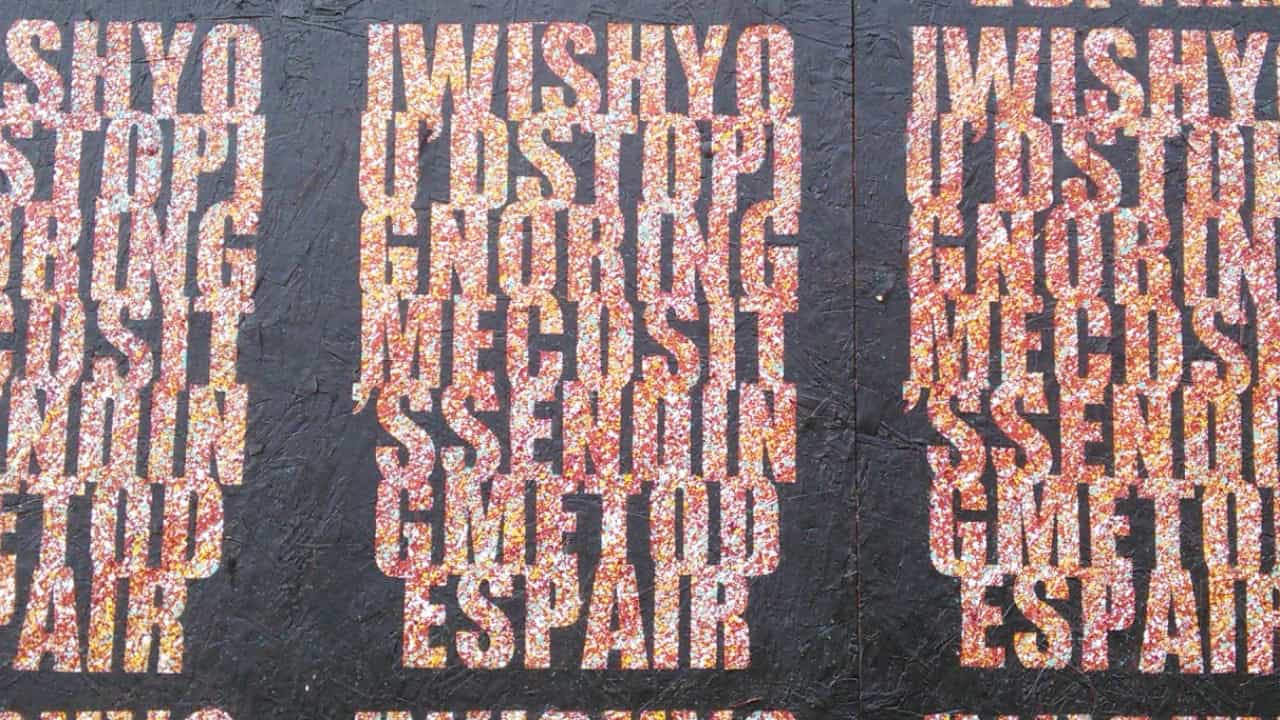 not like it used to be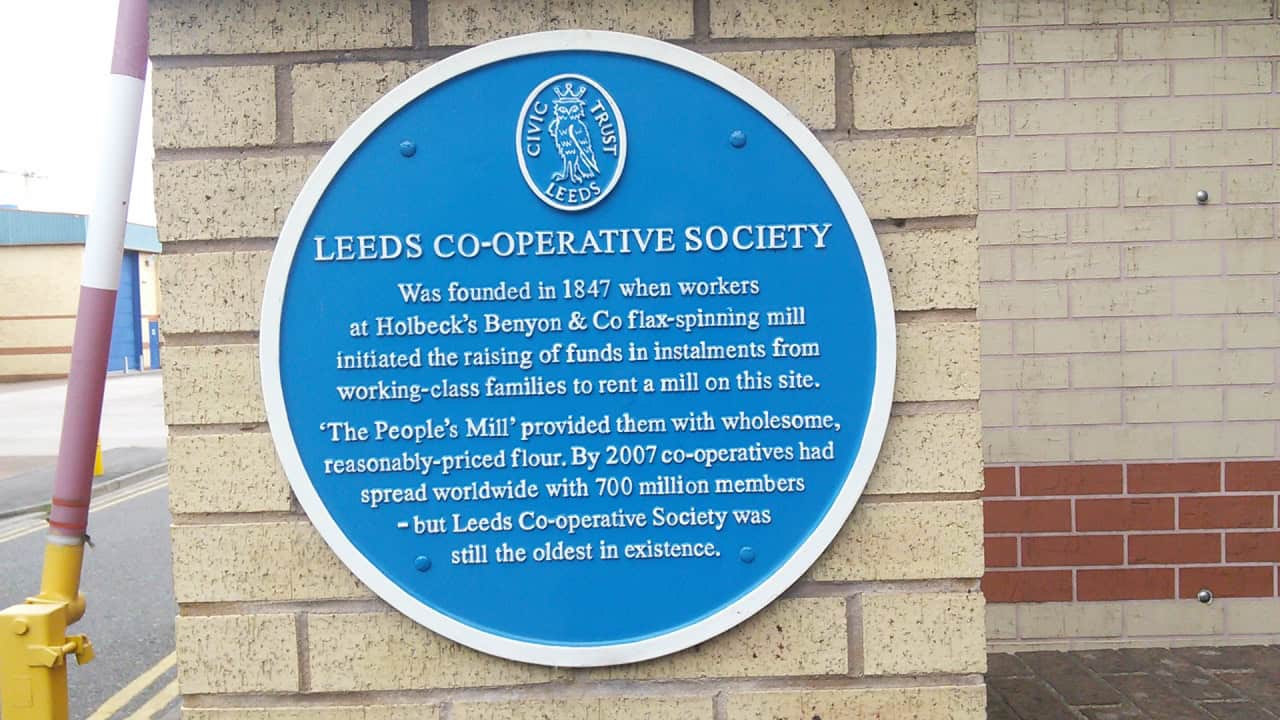 even the church has gone to better parts
leaving only the saddest of lovers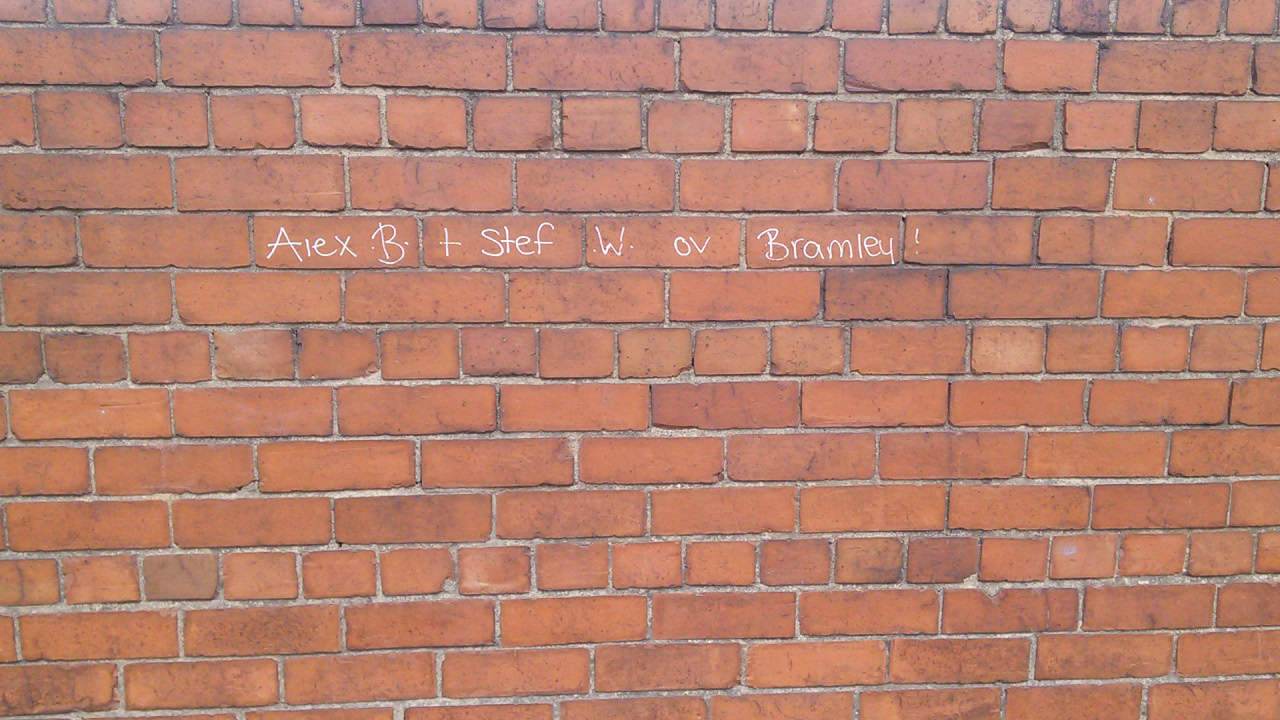 but still, the Village is taking shape…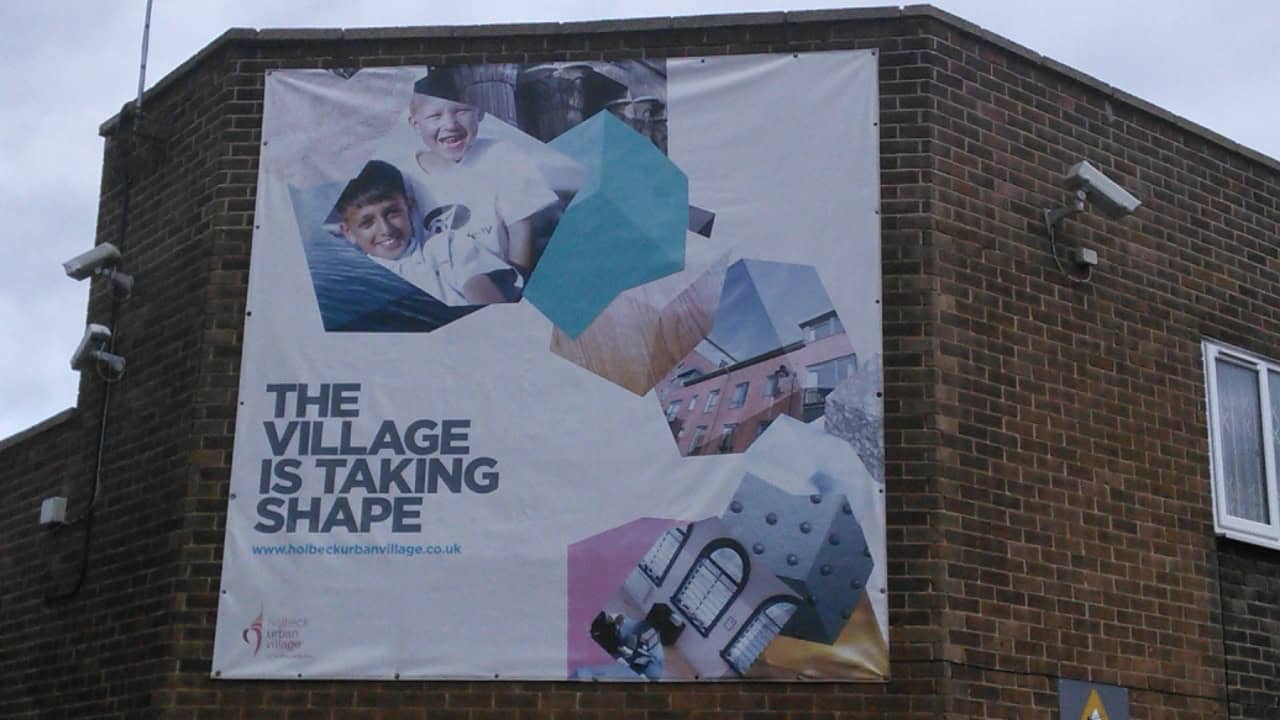 mainly it looks like modern art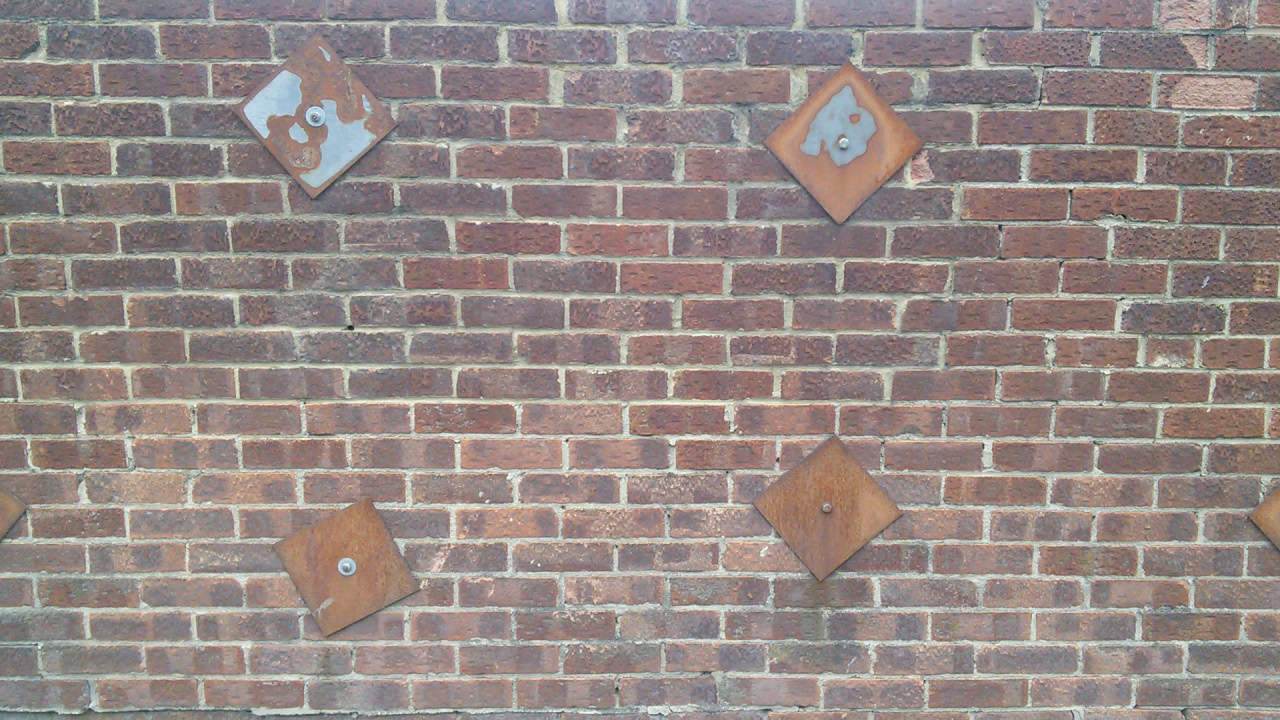 hope this is an installation?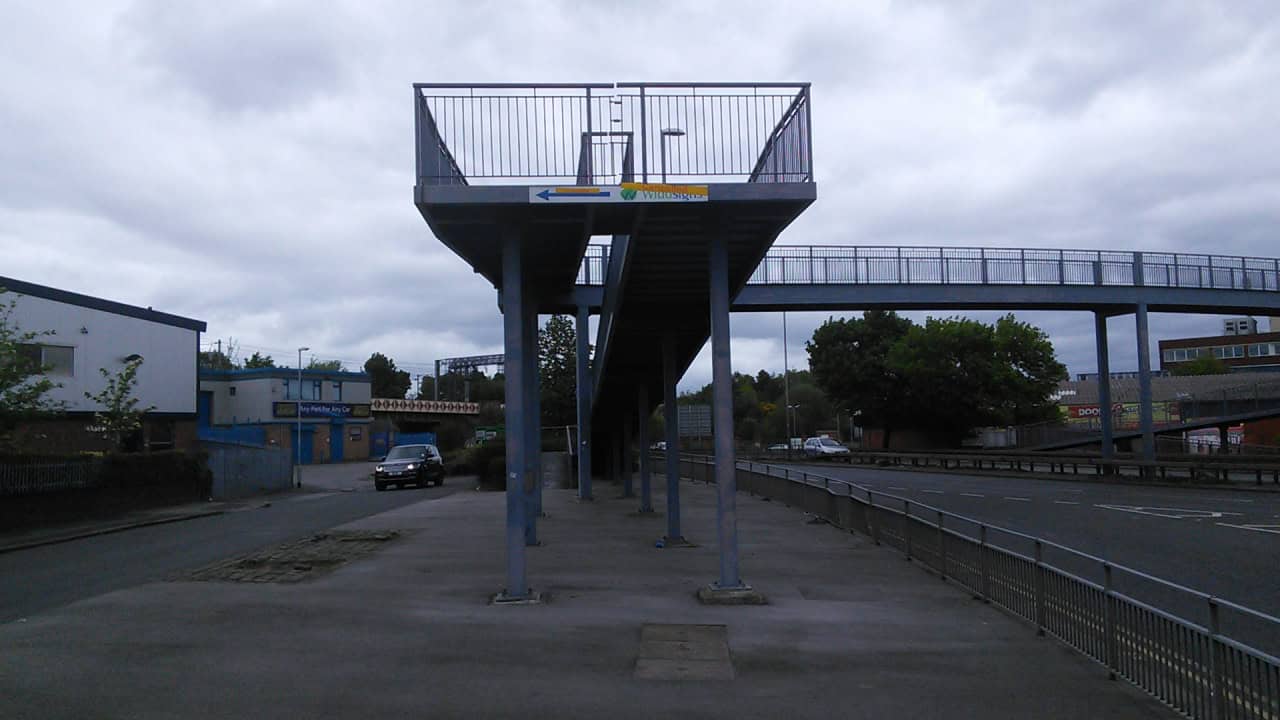 and we are back. A couple of hours walk. Been Nowhere. Done nothing. Seen what?…
Actually I'm not sure what the value of this kind of thing really is. I had fun. I could walk around this part of town every day and find something new to notice and to marvel at (and I do!) What other people make of it I really don't know.
Obviously I'll keep on walking…