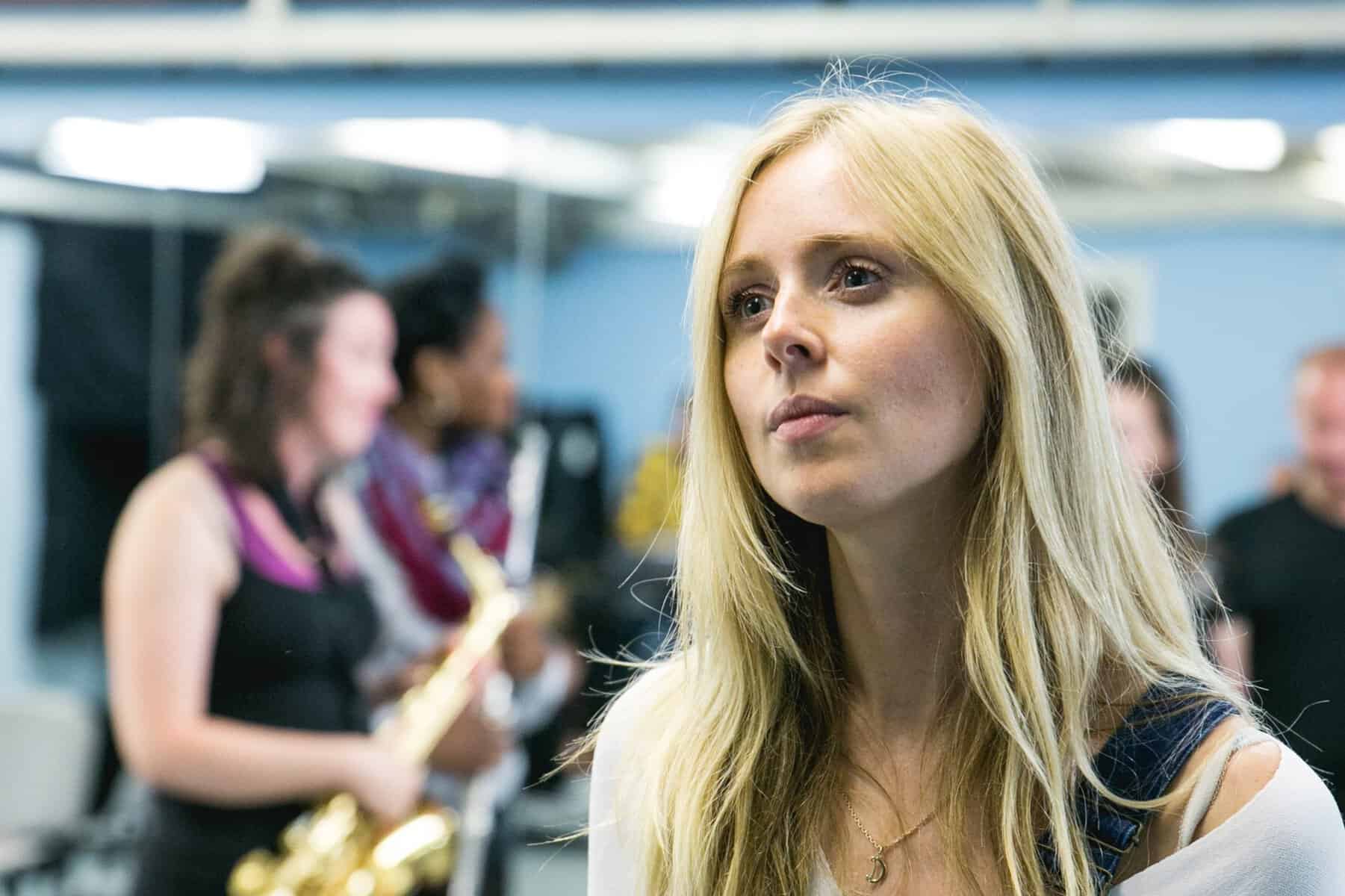 I wasn't around in the 1960s, so I did not have the opportunity to hear Dusty Springfield sing when she played as much of a role in making the British music scene the centre of the music world as The Beatles and the Rolling Stones, but I am very aware that her voice and the songs she sang are simply timeless.
Dusty Springfield started her career as part of a family group before going solo and singing the sort of soulful songs that black American women would usually be expected to be singing. It was perhaps her ability to hold her own against the likes of Aretha Franklin that brought her artistic credibility if not commercial success on a par with the other major acts of the time.
It was, I suppose, only a matter of time until someone would decide that these iconic songs, "The Look Of Love", "I Only Want To Be With You", "Spooky" "You Don't Have To Say You Love Me" and of course, the classic "Son Of A Preacher Man", would make great material for a musical.
That musical is Son of a Preacher Man, which arrives at York Grand Opera House for one week at the start of October.
Son of a Preacher Man is not the first songbook style musical, there have been so many that it is almost impossible to count them. Some have taken on lives of their own like the ABBA based Mama Mia, others have simply become experiences that people are trying to forget.
No matter how great the musical material, the songs are, the musical is pointless if the story in which the songs are set cannot support them. Reading Son of a Preacher Man which was written by Warner Brown it is clear that this is a very strong story.
Son of a Preacher Man is set in 1960's Soho but whilst London swings around them our three main characters find no joy in the latest dance crazes, they are too focused on nursing their broken hearts.
They spend their time in their favourite club where the owner, which is renowned for its owner the Preacher Man who has a talent for dispensing the sort of friendly advice that is guaranteed to mend any broken heart.
But that is no help for our three lovelorn strangers. Separated by generations, imagine a grandmother, the mother, and the daughter, they arrive at the club searching for help from the Preacher Man only to find that his reputation has lasted long after he himself passed away.
In his place, they find the Preacher's son. Can this son of a preacher man find it within himself to channel the spirit of his father, the preacher man and provide these three strangers with the solace they seek?
Like every great story there are parts of Son of a Preacher Man that will have you laughing and crying as you sing-a-long with the star filled cast.
Somehow, because of the strength of the story, I get the feeling that Son of a Preacher Man will work for people who were around in the sixties, but not fans of Dusty Springfield, people who are completely new to these songs, if that is possible, as well as the ardent Dusty fans.
This is a touring version of a West End show. That means that the production standards give or take a few vagaries to accommodate moving to different regional theatres are as high as they would be in the West End.
The book is by Warner Brown, who has also worked on the most popular family show of all time, the arena production Walking with Dinosaurs. He is currently working on developing multiple projects in the West End, on Broadway and around the world. Fans of musical theatre will I am sure remember the BBC Two TV documentary The Making of a Musical in which he featured.
Warner's script has been brought to the stage by a director and choreographer who is perhaps best known as a judge on BBC 1 Saturday night's Strictly Come Dancing, Craig Revel Horwood.
Revel Horward has a list of top flight credits as long, as several arms. He is a director, choreographer, and performer. His West End credits include West Side Story, Miss Saigon, Spend Spend Spend, and he is the name which has brought several West End shows to the regions in touring versions including Sister Act, and Chess. There is so much more to Mr Revel Horward than simply Saturday night!
The cast of Son of a Preacher Man is full of well-known names from TV.
Many people will know Ian Reddington from his appearances as Tricky Dicky in EastEnders and Vernon in Coronation Street, others will know him from stints in popular TV programmes like Dr Who, Shameless, Benidorm, Inspector Morse, Robin Hood, Outlander, The Queen's Nose and The Dumping Ground.
Debra Stephenson is a well-known comedic impressionist who will be recognisable for her long running roles in Coronation Street and Bad Girls. Debra has also featured in The Friday Night Project, 8 Out Of 10 Cats, Strictly Come Dancing Christmas Special, Comic Relief Does Fame Academy and Let's Dance for Sports Relief.
Diana Vickers is a graduate of the X Factor who has gone on to have a successful career in the West End starting with playing the title role in The Rise and Fall of Little Voice in 2009. Since then her theatre credits have included The Duck House, Hatched 'n' Dispatched, The Rocky Horror Show, as well as appearing on in Films and on TV including The Perfect Wave, Awaiting, To Dream, Give Out Girls and Top Coppers.
There is undoubtedly something very special about the West End. Going to the West End is an occasion that often marks a special event in someone's live.
Perhaps it is the presence of star names, the production values, the mere fact that there is quite a journey to get there and perhaps even an overnight stay that builds the expectation and the experience.
Well you can add in a hotel stay around the corner from the Grand Opera House in one of York's many hotels. Journey wise, well any local will tell you that nine times out of ten the York ring road can turn even the simplest trip into quite a journey, if that is what you want.
I will happily forgo the hotel and the traffic jams and focus on enjoying a West End show brought to life in York.