It's been a wuff year. Some wag had to say it. But now West Yorkshire's own Mikron Theatre are back on tour with a tail (geddit?) about man's best friend. RICHARD HORSMAN's in puppy love with it.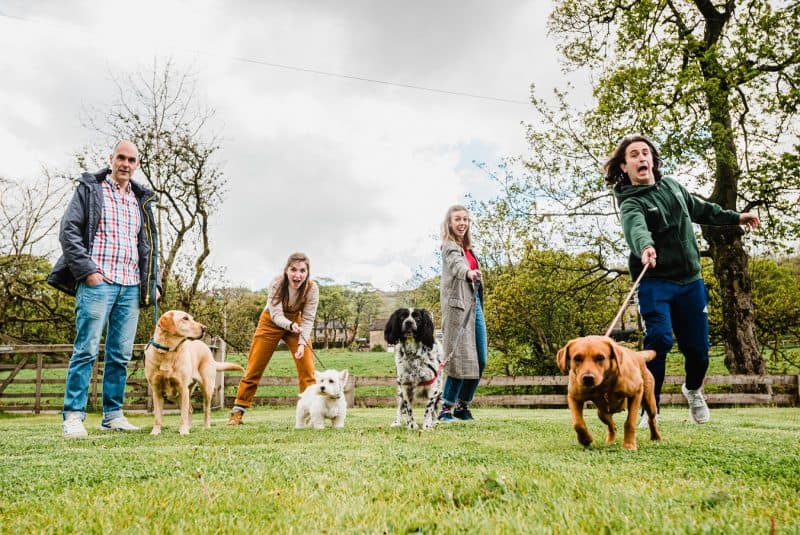 This show's been a long time coming. Mikron Theatre were in rehearsal early in 2020 when Covid forced everything to shut down. So it's fitting the premiere on Saturday took place on a perfect summer's evening at Slung Low's HQ at The Holbeck. We all need more nights like this one.
Mikron regulars will know what to expect. A cast of four multitasking for England, simple staging, music, a simple premise explored with lots of laughs .. the formula has worked well for Mikron over 50 years, and this show puts all the key elements together superbly.
Poppy Hollman's script is sharp and pacey, and under Rachel Gee's direction the show extracts every ounce of punning comic potential from the subject matter – tackled with doggy style.
What do we know about dogs? There's Crufts of course, and immediately there's a class tension between pedigree pooches like Queenie in the main competition and rescue dogs like Gary competing at Scrufts .. the contest for mongrels. There's an animal rights issue – £2,000 thoroughbreds can be puppy farmed in squalor. There's the unwavering loyalty and friendship of a canine companion. And there's poo.
Bring all of that together on the day of the Crufts agility finals, and the stage is set.
A Dog's Tale is brought to life by a brilliant ensemble cast. You'll have to remind yourself there's just four of them as the story unfolds; Mikron veteran James McLean transforms in seconds through a galaxy of roles from showman Charles Cruft to -er- dog obedience guru Barbara Woodhouse, every one with a distinct personality. Elizabeth Robin likewise brings vibrant life to her kaleidoscope of characters .. including that of a harrassed security guard, tasked with finding a dog in a dog show. Rachel Benson radiates warmth in her central role as Gary the Everydog's owner, and Thomas Cotran brings real comic physicality to his main part as a not-really-very-threatening animal rights saboteur.
The whole company are barking through most of it – no dogs were harmed, or for that matter involved, in the actual performance but their presence is very real on the end of pulsing and vibrating leads – and at times the vocalisation is uncannily lifelike.
There's music, of course – songs are a big part of any Mikron production – and the cast enjoy an arch opportunity to mime out the eternal struggle of "Dogs v Cats". We're also invited to wonder "How Does A Wolf Become a Pekingese?" and in a rousing finish the audience is urged to "Be More Dog".
All in all a thoroughly enjoyable evening – I don't think I've smiled so much outside the house since the pandemic began. It's great for all ages, the kids in the audience were engaged throughout, but there's more than enough going on to keep adult brains entertained, and occasionally informed.
This is one half of Mikron's summer touring season – as usual they tour two shows together, by road and by barge, the other half of this year's programme being Atalanta Forever, a show about women's football, which premieres at the Halifax Piece Hall on Wednesday (June 9th).
We can only hope the rest of the summer pans out to enable the tour to proceed smoothly.
Despite a brilliant first night at The Holbeck, the reality of our current circumstances still manged to intrude – Mikron's Artistic Director Marianne McNamara and Producer Pete Toon missed the company's first performance in two years as they're currently required to self isolate after coming into contact with Covid.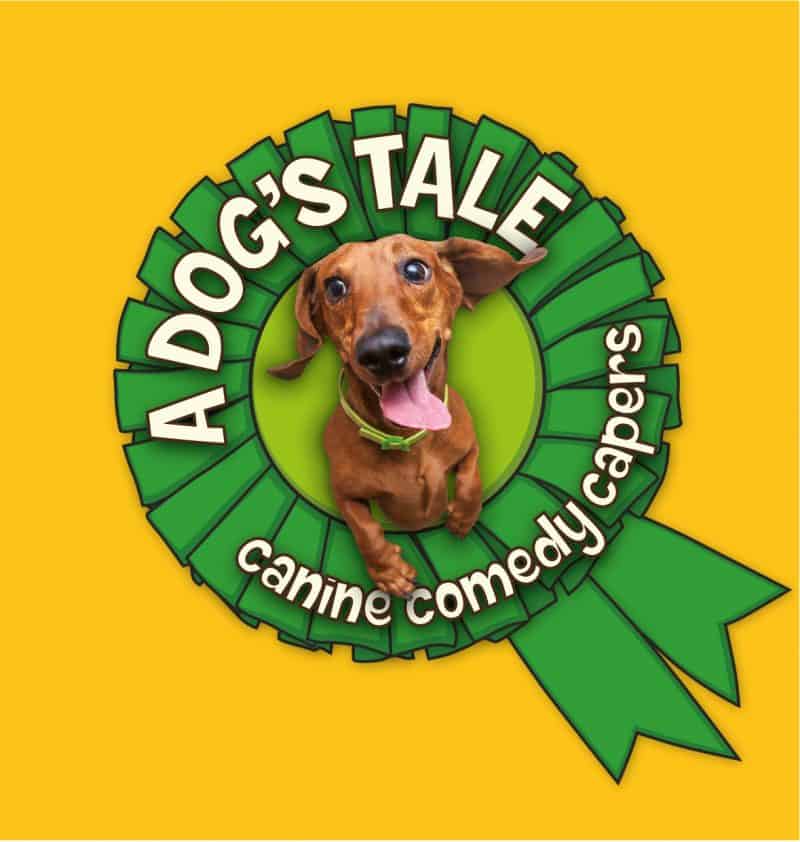 A Dog's Tale now tours nationally until 19 September alongside Atalanta Forever.
For further information on A Dog's Tale please visit Mikron's website
Selected tour dates (in the north) follow .. there are many others throughout the UK
Fri 11th Jun, 6.00pm
Scarcroft Allotments,
York, YO23 1NE
Tue 13th Jul, 6.30pm
Grimesthorpe Allotments,
Sheffield, S4 8LE
Wed 14th Jul, 3.00pm
The Courtyard – Lawrence Batley Theatre ,
Huddersfield, HD1 2SP
Thu 15th Jul, 7.30pm
Our Lady of Hope,
Salford, M6 8JR
Wed 8th Sep, 6.30pm
Stanley Park Band Stand,
Blackpool, FY3 9EQ
Thu 9th Sep, 6.30pm-The Ship Hotel,
Lancashire, LA3 3HD
Fri 10th Sep, 6.30pm
St Mary's Priory Community Centre,
Malton, YO17 7HD
Sun 12th Sep, 1.00pm-
Strawberry Island Boat Club,
Doncaster, DN1 2SU
Tue 14th Sep, 7.30pm
Square Chapel Centre for Arts,
Halifax, HX1 1QG
Wed 15th Sep, 8.00pm
Millgate Arts Centre,
Delph, OL3 5DY
Sun 19th Sep, 1.00pm
Marsden Mechanics Hall,
Huddersfield, HD7 6BW