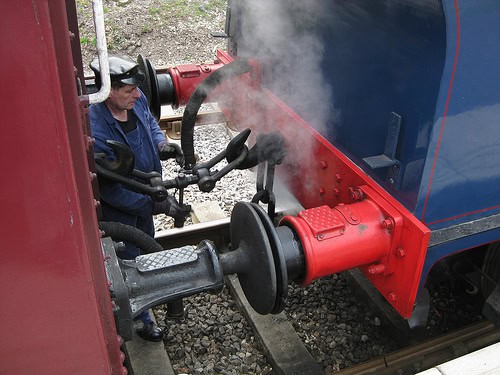 A hundred years from now will volunteers grease the wheels of lovingly restored lifts in London's Gherkin? Will Chinese children go on trips to ancient factories where their ancestors once assembled iPhones? Will our own descendants thrill to the sounds and smells of recreated call centres and server farms?
If so, I hope they do these things with as much love and wonder as the workers and visitors at the Middleton Railway Trust. For in an unobtrusive building tucked away in south Leeds' motorway tangle you can experience more than 200 years of railway history, or if you prefer, just buy a ticket and ride on a steam train.
Of course other steam railways are also available, and all good at what they do. But the Middleton Railway, successor to the World's first commercially successful steam railway, can also claim to be the first such service to be completely run by volunteers. It's still going strong after 50 years.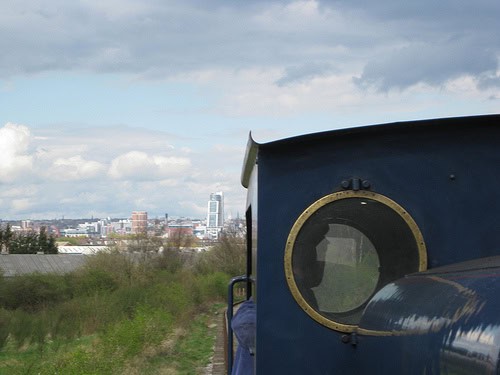 As a parent with primary school-aged children, I find the Middleton Railway is just enough train museum – perfect home tourist material. You can go in, buy a proper ticket, walk through a hall of engines and straight onto the Moor Road platform where the train is waiting to whisk you away to Middleton Park. There, at Park Halt, the engine is uncoupled and hitched back to the other end of the train for the uphill journey home. It's a proper train trip, but not too long: you'll be there and back in half an hour.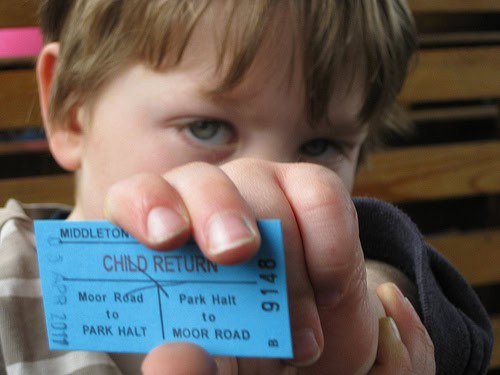 My four-year-old liked it so much that we stopped for a snack in the cheap and cheerful cafe and then went back for a second go on the train. Now he carries his little cardboard ticket everywhere and is pestering to have his birthday party on a steam train.
And as a history graduate with an unhealthy obsession over Leeds' industrial heritage, I find a wealth of detail wonderfully presented. There's a map of the city showing how steam engine manufacturing started at Matthew Murray's Round Foundry in Holbeck before migrating to the Jack Lane area of Hunslet. And a map of the world showing how Leeds-built locomotives found their way across the continents. They're also starting to use QR codes to link the static displays to more online information. Lots of possibilities here, I think.
There's an ever-present risk with volunteer-run heritage of a descent into self-indulgence, of convoluted over-interpretation, passive aggressive signage and dotty personal hobbyhorses. The Middleton Railway shows no sign of these – a great return on investment of National Lottery players' cash.
This sign says it all…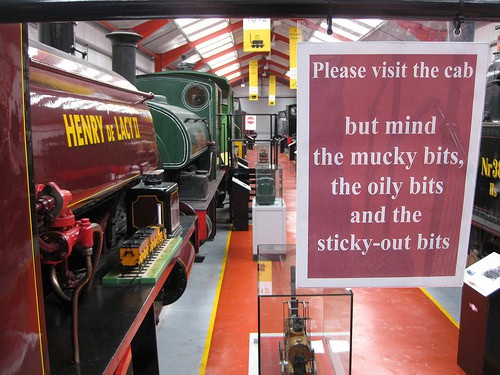 It's the statement of confident people who care passionately about the museum and its contents, want to share it with the public, and to keep them safe as they do so.
The Middleton Railway runs a diesel passenger service every Saturday from 13:00 and a steam passenger service every Sunday and Bank Holiday Monday from 11:00. Check the timetables on their website.
Matt Edgar's 'Good Engines' newspaper about Leeds steam engine pioneer Matthew Murray is for sale on his blog at matt.me63.com/engines.