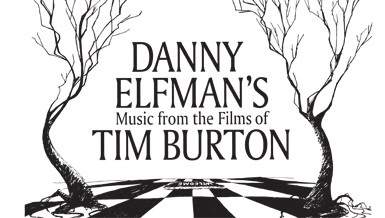 Sunday night blues or watching the good stuff on the TV? As Twitter's like a pub we thought we'd do a wee quiz during the ad breaks and ironing
Right here's a bit of fun, we'll try it out and see if it's worth repeating. It could be we have a different host each week.
Thinking Sunday night at 9pm finishing at 9.30pm.
We'll start off with 5 general knowledge questions and the person with the most answers wins something ace.
Here's what to do
Old stylie, grab a sheet of paper or use a note screen you can take a screen grab of
We'll ask 5 questions with the #culturevulturequiz #Elfman #1 #2 #3 #4 #5 (#Elfman tickets are this week's prize)
At the end of the quiz we'll ask you to take a picture/screen shot of your answers and tweet them to @CultureVultures #culturevulturequiz
We'll let you know who has scored highest
In the event of a tie break we'll do a fingers fastest type question
Before we get cracking let us know if there's an easier/more effective way to have a bit of fun!
Prize to be won: Sunday 6th October 2013
It's crazy short notice but when we cooked up this comp we asked @FDArena if they'd spare a pair of tickets to the Arena's BBC Orchestra Event
"Following the world premiere of the event at the Royal Albert Hall this autumn, Danny Elfman's Music from the Films of Tim Burton will be coming to the first direct arena this October. The show, which has already sold out at the Royal Albert Hall, is a celebration of the extraordinary collaboration between the acclaimed composer and visionary filmmaker, and it's appearance in Leeds will be the only date in northern England. For more information about the show, check out this clip
So how did it go?
We asked the following questions
1) Tim Burton asked Danny Elfman to score which 1985 film of his?
2) Who are you gonna call on the 27th October in Leeds? (Check it out @BramleyBaths – Swim a long Cinema)
3) Name 2 Literature Festivals on currently in Yorkshire
4) Which former member of Detroit City Council will be singing in Leeds on the 15th December?
5) What was the name of the clockmaker projected onto Leeds Civic Hall during the recent 'Momentous' illumination?
There was a tie break between @MysteryPickles and @GammonBaron with the following answers

So we asked "How many cast members in Blood & Chocolate?" Meaning the Pilot Theatre and Slung Low production in York
As neither answered with 180 we asked the Arena if they could both win, and they said yes!
So shall we do it again next week?
PS. Martha Reeves is playing at the Brudenell on the 15th December and it's sold out…