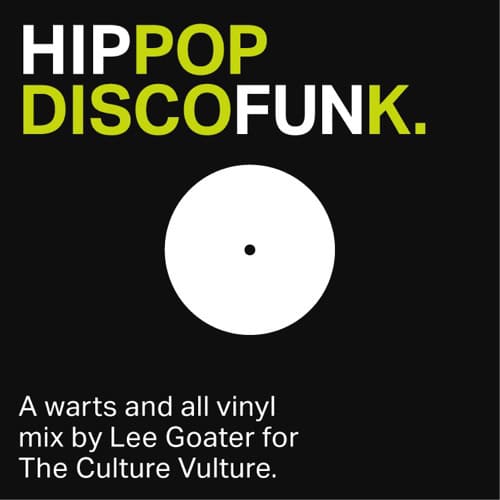 I was very excited to be asked to put a mix together for The Culture Vulture; considering the last time I recorded one was nearly 10 years ago, probably on a mini disc it wasn't without its challenges. Pleased to say I can now fudge my way round Garage Band enough to pull it off.
On the first recording I was surprised to discover the mix was only 30 mins long. Oops.
After a few more nights immersed in lovely vinyl the full 60ish mins was ready.
In the spirt of summer, festivals and carnival, the selection is heavily inspired by Norman Jay's Good Times sound system at Notting Hill. Fun party tunes, nothing to serious and a lots of variety. I discovered a long time ago, the trick to getting people moving is to play records they know and love. Étreignez le fromage!
The selection represents a small slice of my musical taste and hopefully has something for everybody.
Its been great fun putting it together and I'm looking forward to doing another soon.
Here it is: Lee's mix
Hope you enjoy it and have a fantastic summer.
Lx
Track list:
Kurtis Blow – The Deuce
Mantronix – Got to have your love
Lemon Jelly – Baby battle scratch
De La Soul – I Know (Know it all mix)
Kelis – Trick me
Quantic – Dont joke with a hungry man
Chad Jackson – Hear the drummer (get wicked) (vocal mix)
Herbie Hancock – Rockit
Young MC – Know how
Inner Life – Im caught up (in a love affair)
Banbarra – Shack up (The Revenge rework)
First Choice – Love thang
Price – I wanna be your lover
Convertion – Love explosion (Nocturnal edit)
Escort – Starlight (Greg Wilson version)
The Jackson Five – Dancing Machine (Henrick Schwarz Bside remix)
Florence & The Machine – Rabbit heart (Leo Zero remix (Greg Wilson edit))
Deee-lite – What is love