Linn Waite & Kate Byers of Early Day Films
The debut feature of Bristol's Early Day Films, Mark Jenkin's Bait, has been the crossover hit of 2019, an unsettling and unwitting state of the nation address shot with a vintage 16mm camera. Its producers KATE BYERS and LINN WAITE talk to NEIL MUDD about success, community and why it's the stories that matter.
"It's one of those like-minded collaborations," says Kate Byers of her working partnership with Linn Waite. The two run Early Day Films, the Bristol-based production company whose purposely slow evolution (five years between incorporation and first official release, Esther May Campbell's BAFTA award winning short September in 2009) has gifted them the head-space to become the producers they wanted.
"We were aware very early that if we were going to produce – and absorb all of the complexities and hard work that goes with that – then we wanted to work on the stories we developed, work with the writers and directors we were passionate about, and do it that way."
Kate and Linn share a home office with Puppy ("What happens when 8 year olds name a dog!") and Bailey, a Jack Russell terrier and a Staffy cross who spend their days asleep under the table. On the wall is an old cinema projector reel, assorted promotional postcards from September and Bait, and posters advertising theatrical productions by a mutual playwright friend. Kate and Linn laugh at each other's jokes, finish one another's thoughts and even sound worryingly alike on the phone.
"We started off with a friendship," says Linn adopting a tone of mock portentous irony, "and there's nothing like running a business together to strengthen a friendship."
2019 has been a calling card year for Early Day Films. Its debut feature Bait, Mark Jenkin's visceral and hauntological tale of sibling dissonance, has helped cement the duo's credentials. Peter Bradshaw in The Guardian called the film 'hypnotically strange', like 'F W Murnau directing an episode of Eastenders.' It was followed in September by Hard, Cracked the Wind, Jenkin's short lyrical tale of the uncanny which centres on a ghostly antique portable writer's box.
Both films are firmly rooted in Cornwall where Jenkin lives and teaches."Regionality is really important to us," says Kate, who started out acting before gravitating to story editing and development. "We've learnt so much about Mark's regionality through the release of Bait, about how communities come together and get behind their local team."
She resists the suggestion that Early Day Films might be doing for the south-west what Shane Meadows has done for the East Midlands. "On our slate we've got projects that are stories you can tell are from the south-west – not just necessarily Cornwall, but that whole kind of swathe – but it's not exclusively that. The beauty of film is that you've got this incredible 'What if?' and it doesn't matter where you're based."
"Bait was so deeply grounded in Mark's background as a Cornishman that it utterly made sense," agrees Linn, who swapped corporate training and leading expeditions for Bristol and film production. "If the story necessitates being somewhere else, then you embrace that. It's the old inside out thing, and making sure you're doing it for the right reasons."
"You get inspired by all sorts of things that spark your interest in potential stories," picks up Kate. "The brilliant thing about being a producer is that you get to work with the talent of others. Form is so much a part of who (Mark) is as an artist. I go to the cinema a lot. I like nothing more than sitting down in a darkened space with strangers. You draw inspiration from a lot of places, but the privilege of being a producer is you get to have conversations with other people's ideas."
Jenkin's practice is certainly singular. For his debut featurette (Bronco's House, produced by Denzil Monk, Associate Producer on Bait) he hand processed his own film-stock, utilising a homemade developer fashioned from coffee grounds and vitamin C powder. ('Why would I want to let somebody else have all that fun?,' the director told Filmmaker magazine. 'I'm still like a kid with a chemistry set. And I was always crap at chemistry.') Bait's striking penumbrae otherness owes much to being shot on 16mm with a wind-up Bolex camera manufactured the same year the director was born.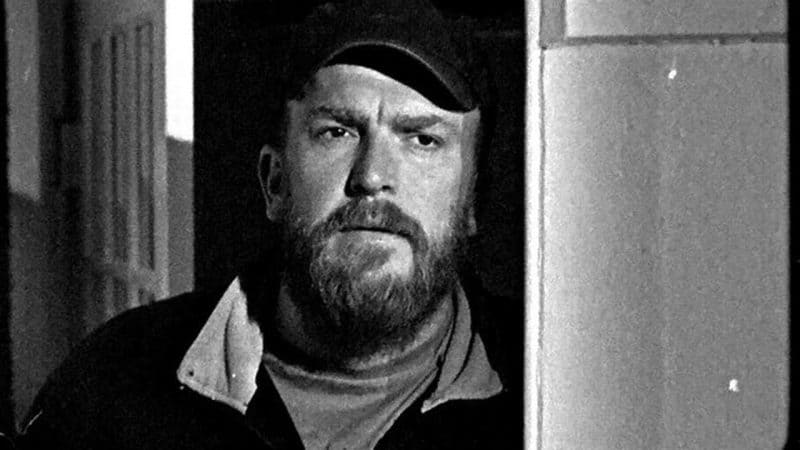 "We've known (Mark) a long time through his progress as a film-maker from digital to analogue," says Kate. "It was just exciting to be talking to someone you knew, whose work you already admired, who had ideas and concepts that you were sharing, who suddenly blossomed into this particular area of fascination. He was working on experimental shorts we could support as producers and making a featurette using these techniques, so in part it's the synergy of relationships that were already running. And that's very different to somebody coming to you cold."
"I think it's fair to say that all our stories that have their heart in our region are modern stories. That look at (the) world and how it is now is a definite hook. It is a really current story about a working class fisherman in Cornwall and the oppressive nature of tourism and local industry. They were all the things that were compelling to us as producers. We were really interested in exploring that story."
"That's where our compatible strengths combine. Linn has a beautiful eye for location and she loves meeting people. She and Mark have a shared thing around the photographic image. Because I'm an actor I love the casting process. I'm completely obsessed with what actors do and how that looks on film and how you build those synergies. Depending on the director you're working with, you're working to engage and provoke the best you can. It's hard work, but yes we like to be there, we like to be around."
Producers set the tone, especially on productions with a more restricted budget, explains Linn. "It's really important to look after people. As a producer you need to be there to make sure the things happen you want to happen: for people to be comfortable, feel looked after, feel valued, to be able to do the work that they do."
On Bait, budget limitations became the film's absolute strengths. Jenkin's meticulous planning meant he was able to shoot the entire movie using just 130 rolls of film. "If you approach it with the mentality you've not got enough," says Linn, "that makes you feel like there's something missing. Whereas if you think this is what you've got, and this is how you're going to get round it to deliver, then it's much more proactive."
The previous evening Bait won Best British Film at the distribution and marketing industries' Screen Awards; the film's distributor BFI Distribution picked up the gong for 199 sites and under: "So their creativity and their commitment to find as many different ways to reach an audience with the film has absolutely been acknowledged."
That search for a connection seems key. A latecomer to cinema (her first movie on the big screen was Jaws), it is revealing that Kate's formative film experiences include My Beautiful Launderette and The Company of Wolves, British independent films that made daring visual virtue out of grasping financial necessity and found an audience. Linn's earliest film memory (Dr Doolittle, a film that indubitably failed to find an audience) is equally interesting: "I was still young enough to be confused about the mix between reality and fiction, knowing what was real and what wasn't real, and that's the thing that has stuck with me right from the beginning. I love the artifice, the mystery and the magic of it. I've watched countless old black and white movies and it was really interesting how comforting I found the format of Bait. The form matters and the form helps to drive your emotional response to it as well."
When they were making Hard, Cracked the Wind, Linn channelled Jonathan Miller's Whistle and I'll Come to You, while author M R James formed part of a wider conversation Jenkin had with his screenwriter Adrian Bailey. "That's what I love about film. It constantly inspires," says Kate. "I've just been to see Beanpole and was just blown away that the director is twenty-seven. If Mark was in this conversation he'd be talking about how he made his choices as an editor when he was cutting Bait, how he draws on horror and the skills of editing genre work. I think the art is in how you draw on all sorts of references. Nothing is off the table to the creative mind."
As for what is next, the pair are still enjoying the success of Bait (officially the most successful Cornish film of all time according to one report, though that does seem rather a backhanded compliment) to reveal too much about future projects. "Mark is already working on his next film," offers Linn. "We also have some other projects alongside that: some dramas, something interesting in genre; there's stuff coming up in development for us to think about. There's projects which we are pushing forward, but we're not sure yet which one will be next."
"It's probably safe not to look at the immediate future because it is all up in the air," says Kate acknowledging that Bait's success has made a range of different projects possible. "It enables us to carry on partnering and working with other people who have brilliant ideas, and that's great that (we) can have that broader connection with people."
A 35mm screening of Bait is at Hyde Park Picture House on Wednesday 11th December at 1.30 pm and 6.10 pm. Further details, including tickets here.
Interview with Jon Cleave of Fisherman's Friends.