The Tile Book (Thames and Hudson, in association with the V&A)
Curated by award-winning studio Here Design, The Tile Book explores the rich history, purpose and decorative qualities of ceramic tiles from the 13th century to the present day. Words: LISA GRABOWSKI
We're told not to judge a book by its cover. But in the case of The Tile Book (bound in luxuriously thick board printed to mimic a crackle glazed tile) you know that it's going to do what it says on the tin.
Unsurprising then that inside we find a glorious array of decorative tiles from the 13th century through to the present day. Curated by award-winning studio Here Design, each tile is presented chronologically and has been selected to illustrate the varied techniques, functions and design trends in ceramic decoration over the past nine decades.
Terry Bloxham's introduction leads us through the diverse global history of the tile and its reflection of the societies of the time. As Assistant Curator of Ceramics and Glass at the V&A, he is well-placed to explore tiles in their relationship to status (signified through heraldic emblems and expensive, intricate designs), religion (celebrated in the painstaking detail in Islamic scroll-work and sgraffito representations of the life of Jesus) and storytelling (from Aesop's fables to Shakespeare's plays).
Close study of the images and related captions is an education in the different decorative techniques – dust pressing, tube lining, cuerda seca, arista and pouncing to name a few (there is a very handy glossary at the back) – techniques that have changed little over time. Thanks to the book's chronological approach, it is clear some practices go in and out of style as waves of artistic resistance become apparent and mechanisation makes mass production viable.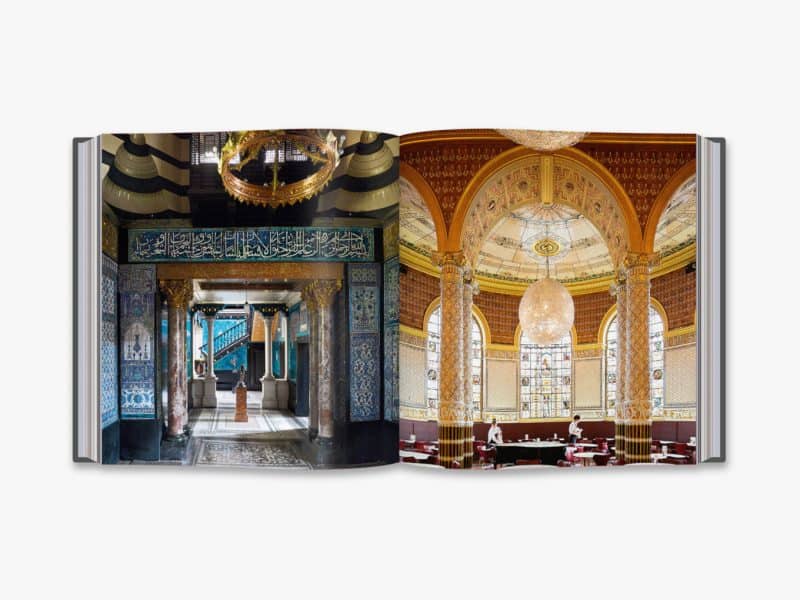 While primarily focused on details of individual tiles, The Tile Book also illustrates the sheer sense of awe produced by tiles on a mass scale, offering up bejewelled mosques and Art Deco facades. If you've ever marvelled at the ornate opulence of The Tiled Hall Café in Leeds Art Gallery, you'll understand what I mean.
The Tile Book (Victoria and Albert Museum) by Terry Bloxham is published by Thames & Hudson, priced £19.95. Available from all good bookshops now. (If possible, please buy from an independent book retailer.)