Forget the Coca-Cola and John Lewis adverts, you know Christmas is a-coming when Panto season starts… CHRISTOPHER BIGGINS talks to LOUIS HELLEN…
Acting legend Christopher Biggins is busy rehearsing for Aladdin at the Alhambra Theatre in Bradford. I catch up with him during his lunch break and begin by asking what he would wish for if a genie granted him three wishes?
"First, I'd have to wish that Brexit had flown away and we never heard the word again. I think most of the British public would share that one," Biggins chuckles. Even at the the other end of a phone line, he is larger than life.
"Secondly, I would wish I had enough money to never worry again about anything and be able to help all my friends; and finally, I wish that I would die peacefully in bed when it comes to it." 
Biggins, who plays Aladdin's mum Widow Twankey in the panto, greatly prefers working in the theatre over television or film. From his early days of starring in Mother Goose in Darlington to now, he loves performing to a live audience: "Television is great, but you never get any sort of reaction. With theatre, you get a reaction immediately, and that's what's so wonderful."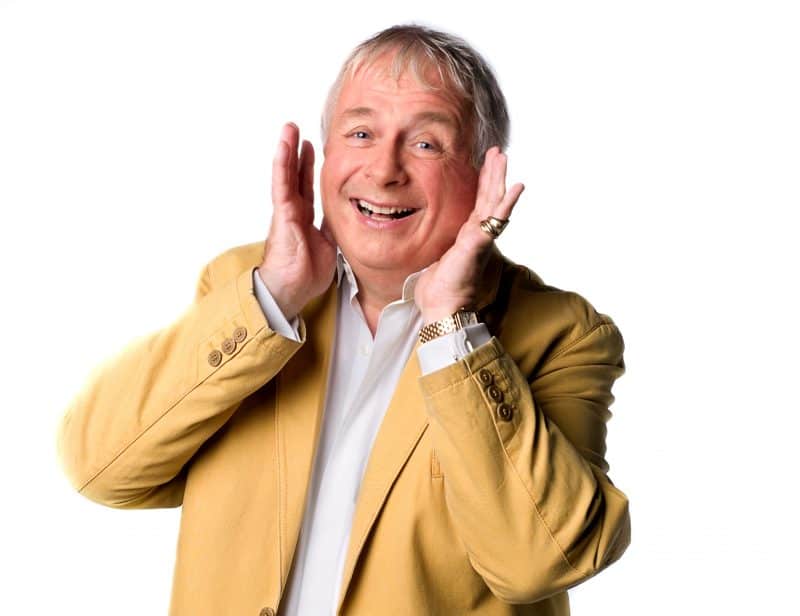 Biggins has a one-man show in which he looks back over his long and varied career. In 2007, the actor won that year's series of I'm A Celebrity, Get Me Out of Here: "I show clips of me in the jungle, and of course when you're watching the jungle, you never hear laughter, but to hear people really scream with laughter and in horror is wonderful."
What does he make of this year's series? "The trouble is they're all too nice," he tells me. "I think that this is the problem. You get people that think that being nice enables you to win, but it doesn't necessarily mean that. You want someone to get a bit irritable or tetchy with each other."
That said, the actor says he is really enjoying the series. It is hard to dislike personalities such as Harry Redknapp, Anne Hegarty and, his personal favourite, Fleur East.
Few people are aware Biggins was also a regular cast member in the classic BBC sitcom Porridge, alongside Ronnie Barker: "Ronnie was a comedy actor, not a comedian, in as much as he was very generous," Biggins says. "If he felt one of his lines was better said by Richard Beckinsale or another actor, he would give it to them." Biggins says he learned a lot from Barker, not least to see the show as a whole and "not take every good line for yourself."
"I think I've done most things I've really wanted to do in my long career," he says, though he is far from finished. He is not interested in playing Hamlet or Othello, but where there's a good old fashioned panto, you'll find Biggins…
Christopher Biggins appears as Widow Twankey in Aladdin at the Alhambra Theatre in Bradford from 8th December 2018. Details here.
More festive stuff on theCV here.