Orson Welles (Photo: Jane Bown)
In his latest documentary, The Eyes of Orson Welles, MARK COUSINS presents the life of the mercurial film-maker through the sketches, drawings and paintings he left behind after his death in 1985. Review: NEIL MUDD.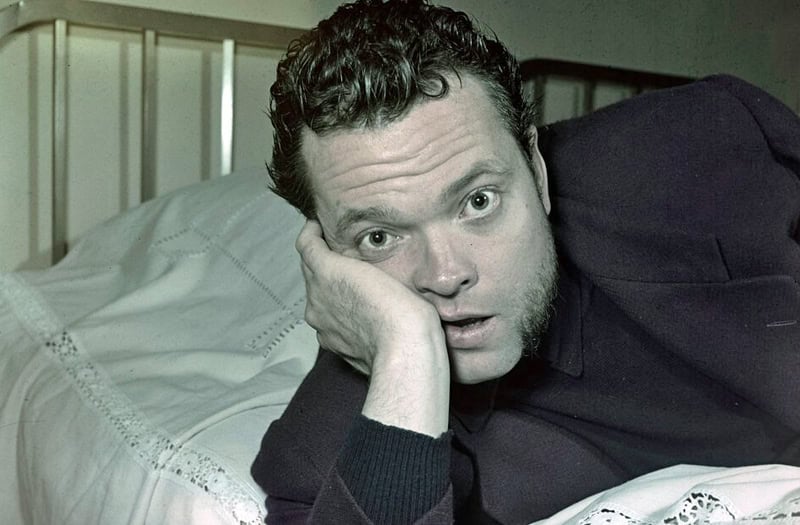 It is fitting The Eyes of Orson Welles should seek to understand this most visual of Hollywood directors by interrogating the artworks he created and was, in turn, created by.
Many are revealed here for the first time, like the hundreds upon hundreds of Christmas cards Welles produced for family and friends, festive jollies which over the years morphed into mitigation of his guilt at his infidelity.
Here are the people, places and things that fired the director's imagination, evidenced in the blur of lines across the page as quill seeks to keep pace with the tumult of ideas.
Welles was just twenty-six years old when he co-wrote, produced, directed and starred in Citizen Kane, routinely considered to be one of the greatest films of all time. He had lived through an eternity of experience before that.
The director was a dark magus, a shaman who sketched himself besieged by black clouds of 'gloom.'  He was a complex composite of attributes, capable of great tenderness and even greater monstrosity.
He wooed people, says Mark Cousins, and just as quickly grew bored and cast them aside.
Some, like John Houseman, an early recipient of such treatment, were left feeling slighted and embittered. Houseman told Sight & Sound's Penelope Huston in 1962: 'Welles has always sincerely felt that he, single-handed, wrote Citizen Kane and everything else that he has directed – except, possibly, the plays of Shakespeare.'
A gifted caricaturist, the director always seemed more European in his aesthetic sensibilities. Drawn to the grotesque and the gnarled, Welles was never happier than when submerged in some elaborate disguise or other. 'Were you in a hurry to grow old, Orson?' wonders Cousins.
His pre-war stagings of Macbeth and Julius Caesar were provocative calls to arms. Welles created scores of sketches and watercolours to match – urgent, insistent, and deeply expressionist.
Before he even set foot in a film studio, Welles was painting with light, an idea borrowed from Leni Riefenstahl ('of all people,' notes Cousins), who in her turn said of Welles, 'He draws marvellous pictures in the margin of Shakespeare.'
As a sixteen year old, travelling around Ireland by donkey and cart painting and sketching as he went, he had visited Aran the same year Robert Flaherty shot Man of Aran there.
The experience possibly inspired the love for 'ordinary' faces which sets Welles's films apart from his Hollywood counterparts – the masked-ball scene in Mr Arkadin, embodies the nightmare shadows of Goya, Cousins suggests.
There is a blunt realist sensibility to It's All True, the aborted production Welles was working on in South America when RKO instructed editor Robert Wise to recut The Magnificent Ambersons in the director's absence.
Being removed from films became something of a defining characteristic of his career. Art was his outlet for the frustration and resentment perpetuated as a result.
Welles's daughter Beatrice points to an oil painting made when the director was barred from the set of Touch of Evil.  It is furious and rough-hewn, its grid-work of coloured blocks almost stabbed into the surface of the canvas.
The director rarely painted landscape, much preferring to concentrate on people instead. When Isaac Woodward, a black GI who had fought in the Pacific war, was beaten by an unknown policeman so severely he was left permanently blind, it was Welles who vowed to bring Officer X to justice.
'I will find means to remove from you all refuge,' he promised via a radio broadcast in July 1946. 'You can't get rid of me. We have an appointment, you and I.' It was a bold challenge to issue and he risked everything to issue it. He would be receiving hate mail for years to come.
Welles recounted part of this story for the BBC's Sketchbook of Orson Welles in 1955, his voice still simmering with the barely concealed rage he felt (Officer X was eventually unmasked as Chief of Police Linnwood Shul from South Carolina, who was arrested, indicted and acquitted).
The sketch Welles makes of Woodward during that programme is amongst his most powerful and compassionate. It reveals a man imbued with a stoic dignity and sadness.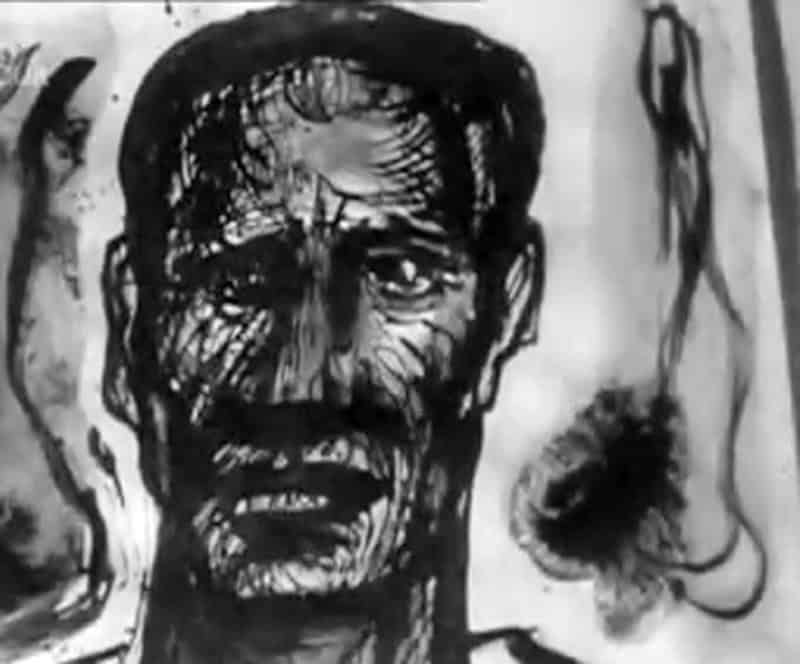 For all the subject matter is engaging, at nearly two hours long, The Eyes of Orson Welles does rather flag in its final act, and the decision to voice the larger than life director with an actor is an interesting, though not wholly successful, conceit.
However, there is much to take away, not least Cousins' infectious joy when handling these highly personal touchstones. The close correlation attributed between art and Welles's cinema is inspired and it lifts The Eyes of Orson Welles beyond simple biography.
When Cousins describes Welles's films as sketches or paintings –  'The Trial is a charcoal, Touch of Evil a mural,' he pronounces – the director is not being fatuous or whimsical. For him, as indeed for Welles, cinema is black magic.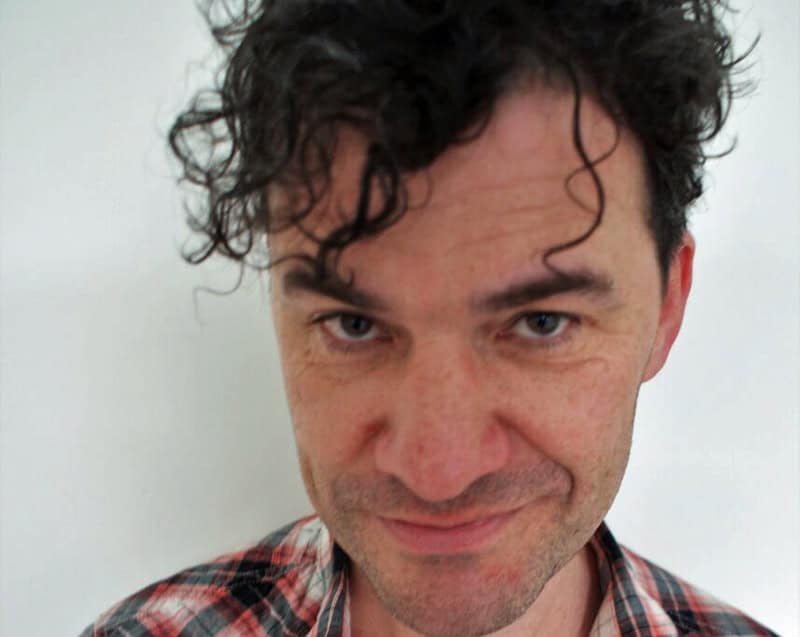 The Eyes of Orson Welles (2018) by Mark Cousins was shown as part of Sheffield Doc/Fest (ends 12th June). 
Read NEIL MUDD's Pick of Sheffield Doc/Fest here.