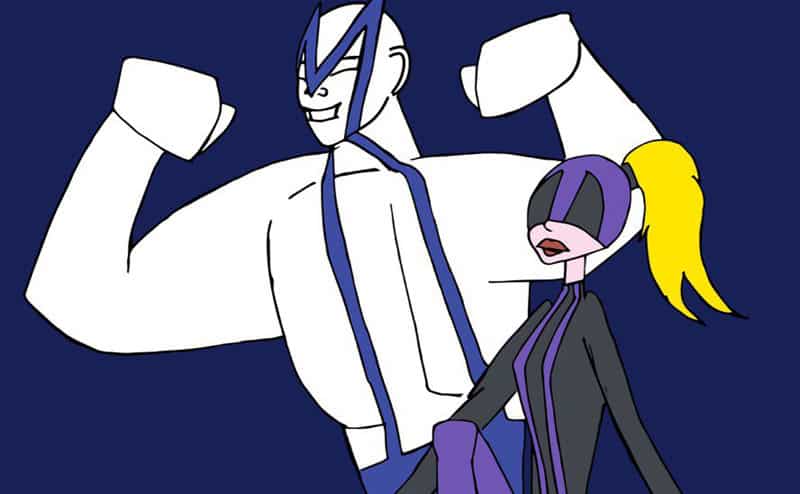 When actor MUJ SHAH realised he would never get to play his favourite superhero, he created one of his own. NEIL MUDD spoke to him about Maghrib, an antidote to a whole mess of hate.    
By his own confession, actor and comic book artist Muj Shah is a huge Superman fan. Aged eleven, dressed as the Man of Steel, he launched himself from the top of the stairs at the family home in Derby.
'I really believed I could fly,' he laughs, ahead of his appearance at this weekend's Thought Bubble 2017 to promote Maghrib, his comic about the adventures of a superhero who happens to be Muslim. 'Luckily Mum grabbed me by the collar just in time.'
Shah remembers reading The Beano and The Dandy at a young age, but it was the serialised exploits of Asterix the Gaul in the newspaper that fired his imagination.
He grew up in Derby and Shah would spend hours walking through the aisles of local comic shop Another World, flicking through the pages of Spiderman and Superman. He developed a bit of an expensive comic habit.
"It was really the artwork I was drawn to," he says. "They used to stock loads of imports like Spawn and things like that, so I took quickly to American comics."
The inspiration for Maghrib stemmed from his experiences being an actor, however.
"You grow up watching Christopher Reeves in Superman and the Batman movies, and you think, 'I'd like to get into the film industry, so I can get to play those characters.' But then I realised these castings aren't actually open to me."
Though Bradford-born Shah has performed with the National Youth Theatre, appeared on television in Hustle and Casualty, and was a regular cast-member of BBC Three's well-received comedy Coconut, the roles he is typically offered are as a 'terrorist' or an 'angry Arab.'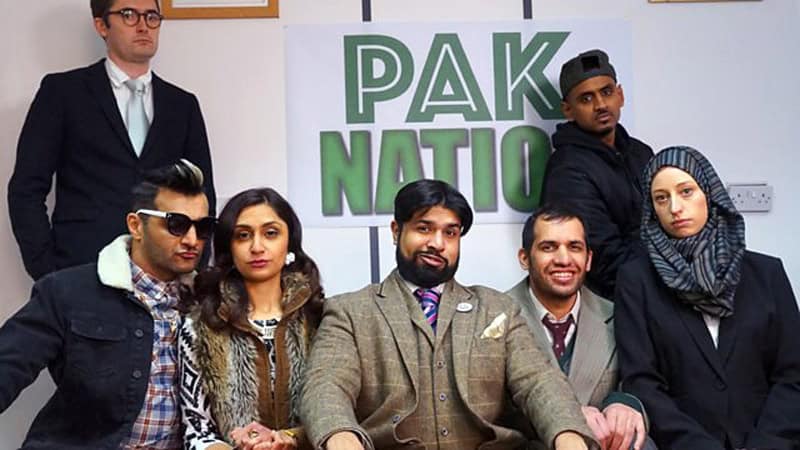 It must be difficult not to feel a sense of outrage and bitterness? "Those characters just aren't there," he says about the lack of positive roles for non-white actors in television and film. "It's a bit more diverse in comic books with characters like Ms Marvel / Kamala Khan, but that's still a very recent thing."
Highly commended by publishers Faber & Faber in its inaugural BAME Awards, Shah's comic book Maghrib is the story of Asim Ahkbar, a shy, scholarly, vaguely nerdy character with huge Clark Kent eyeglasses. Stabbed in an alleyway and left for dead, Asim is resurrected as a Maghrib, the first of his kind in over 700 years, by a secret organisation known as Jin.
This being a comic book, however, the life of a superhero is not without its drawbacks – in order to continue to live, for example, Asim must fight the good fight every night; ominously, the blind Imam who acts as his mentor warns that possessing such a huge power has corrupted all that have come before.
Shah originally created Maghrib with his young nephews and nieces in mind. "I want younger children to be able to identify with the hero, rather than the villain," he says.
"If Maghrib does grow from being something I do online and publish independently, then ten or fifteen years down the line somebody will see it and think, 'I could play that character. There's a role there for me to be a superhero.'"
Creating the comic, Shah adopted a rather unorthodox approach: "I kind of make it up as I go along. I don't storyboard or write anything down. I have notes that I've typed into my phone when I get ideas, but I just write it in my head and then sketch it out."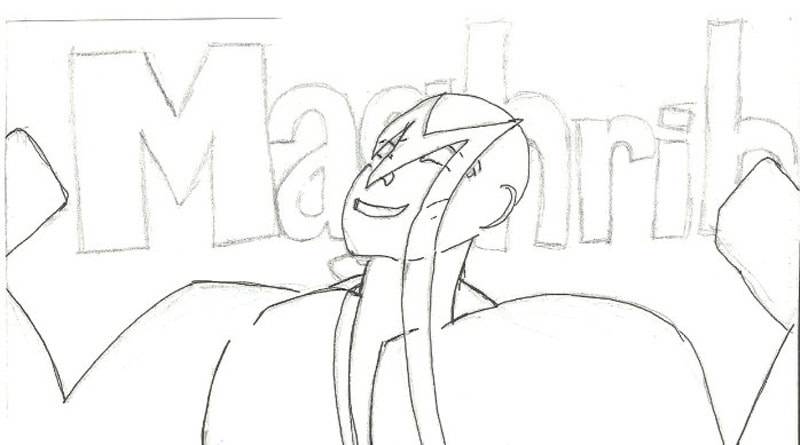 The result is a rather rough and ready sweetness, though Shah says the artwork has been substantially revised from the original online editions for publication.
The stories seem to grow one from another: "The more diverse characters I introduce, the more the story writes itself. I wanted the Imam to be blind, for example, so that he just saves Asim's life. Even though the comic draws on some elements of Islamic culture and ideas about the supernatural, I didn't want the fact that Asim is a Muslim to be the defining thing about him. I had a good story to tell."
About the corrosive threat of the Maghrib's powers Shah says, "We see it with celebrity when people acquire huge powers and privilege they're not accustomed to. They begin to feel like they are invulnerable, and I wanted (Asim) to have this burden."
It reflects the duality of the superhero consciousness, the inevitable feelings of alienation from the very world they are seeking to protect. "Everything has a balance," agrees Shah. "It's something I've started to explore in later issues, taking it off into other characters and situations."
In preliminary talks with a UK production company about optioning rights, Shah says he wants to concentrate on the comic and see where it goes. The artist is planning a series of nine issues and admits to being obsessive when he is working. He plans to bring his limited stock of remaining issues with him when he appears at Thought Bubble in Leeds this weekend.
His comic deserves attention. Maghrib is a great story. Maghrib is a superhero. Maghrib is also Muslim which should not matter…
MUJ SHAH will appear at Thought Bubble 2017 on Saturday 23rd September (10am – 6pm) and 24th September (10am – 5pm). Tickets and info here.
Read Volume 1 of Muj Shah's comic Maghrib: