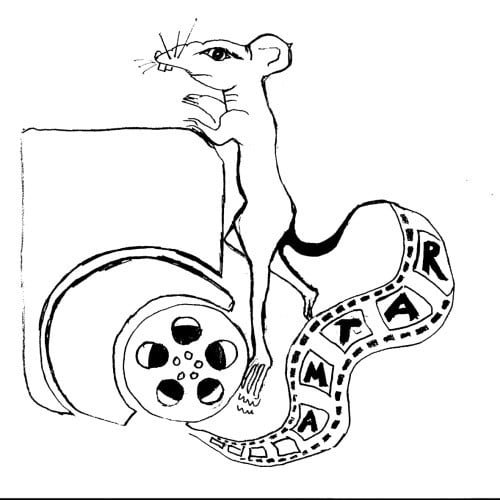 Heather Whiston gives a wonderfully concise preview to this year's RATMA film fest, along with what else she's looking forward to…
I love Leeds. There's so much history behind it. For instance, did you know that this city is the place where the great under-appreciated inventor Louis Le Prince shot the first moving picture? Yes you read right, it wasn't the Lumière Brothers or Thomas Edison, but a French guy living in our very city!
Not only that, but Leeds is constantly holding events, some extravagant and hard to miss, others small and precious. Some of the film events that I am personally looking forward to include Leeds Young Film Festival (31st March – 11th April), the BANFF Mountain Film Festival (12th-13th Feb.), the Leeds Queer Film Festival (dates unknown), the Ilkley Film Festival (14th – 16th Feb), the Bradford Animation Festival (dates unknown) and the Leeds International Film Festival much later on in the year (5th-20th Nov.).
But if like me you are looking for something new and exciting, there is a new festival to add to your calendar.
River Aire Ten Minute International Film Festival or better known as RATMA International Film. It was created just last year by 12 motor vehicle students and their lecturer as part of an enterprise module in Leeds City College, where they were required to create a business. The idea was partly inspired by YouTube for its short videos, and as such is open to anyone in the world to enter their short films. Not only that but all of the money raised is donated to Cancer Research UK.
This year's RATMA film festival is being held on the 26th of April at Leeds City College, Keighley. The show is open to the public and anyone can enter provided the films are amateur, no longer than 10 minutes, and conform to public decency. Stick around for the awards ceremony that will be held later on the same day to grant prizes to each genre winner, as well as an overall winner.
Some entrants have already been chosen for this year's festival and include people from America, Croatia, India and many more. The events co-ordinator and the students' lecturer, Mr Marcus Gregg commented that he hopes for another successful year, and particularly hopes for more comedy and sci-fi films this year round as few entered videos into these genres the previous year.
So any budding filmmakers out there – get filming! Deadline for entries is the 1st of March, and only 70 films are being accepted this year.
And anyone who fancies a really good time watching short films from all over the globe, think of it this way: It's like YouTube with popcorn, and all for a great cause!
Don't forget to check out their website and follow their twitter for all the upcoming events in the lead up to the film festival!