The strong, silent type. ANNA CALE enjoys a melodramatic masterpiece set in the seedy bars of the New York docks as part of #LIFF2018.
It's the classic tale of moody bad boy meets misunderstood good time girl by fishing her out the docks after she throws herself in. A silent masterpiece from 1928 directed by Josef von Sternberg and starring George Bancroft, Betty Compson and Olga Baclanova, The Docks of New York is a lesson in atmospheric cinema.
This special #LIFF2018 screening was accompanied by fantastic live music from pianist Jonathan Best, always a wonderful way to enjoy silent cinema.
Ship's stoker Bill Roberts (George Bancroft) comes ashore in New York for one night, looking for a good time. But instead he rescues Betty Compson's Mae from the water, and so begins a torrid night of bar brawls, drunken promises and hastened matrimony, and facing the consequences the next morning.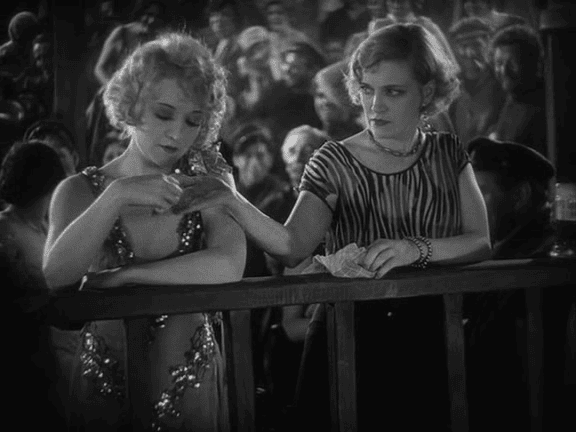 The onscreen chemistry between the leads was as steamy as the ship's boiler room, it felt more like a 1940s noir than a formulaic early melodrama. I was particularly drawn to Olga Baclanova's fiery character Lou, with her intense and nuanced performance feeling way ahead of its time.
Despite the dated gender stereotypes, there was a touching universal realism to the characters and their complex relationships. Character flaws were neither judged or glossed over. The film was surprisingly funny too, particularly the cleverly choreographed bar scenes.
Rightly viewed as a masterpiece, this film comes from the last breath of the silent era and the peak of technique and artistry. There was no hand-wringing hammy acting on show here, the performances were sophisticated, conveying so much more through a subtle raised eyebrow or a well-timed entrance through a doorway. The beautiful shadows and light of the cinematography, the impeccable acting and excellent storytelling made for an absolute cracker of a film, silent or otherwise.