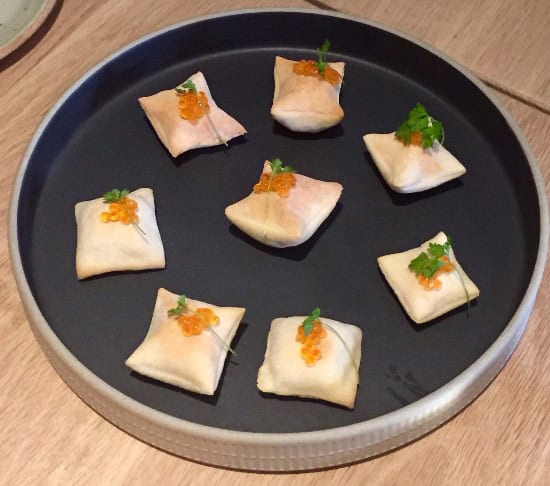 How do you say Harrogate? Harrow-gate? Or, maybe if you're more of a local, Harra-gut? If it's more like option number two, you might be more Scandinavian than you think says Sarah Whitehouse @SLCasablanca…
That's because 'gut' is similar to the way Scandinavians say their word for street. So it's apt that Harrogate's newest restaurant, Norse, is Scandi-inspired. And it's worth the trip up north.
Norse has had a strong following since it started out as a pop-up, after-hours dinner service at Balterzens Scandinavian café back in 2014. Now, thanks to a £20,000 kickstarter campaign, Norse has reopened in a snazzy new home on Swan Road.
It's hard to escape hygge at the moment. And Norse feels standardly Scandi, with its minimalist grey and ice blue moulded chairs, beech tables, and bringing the outside in, in the form of a full-length moss wall.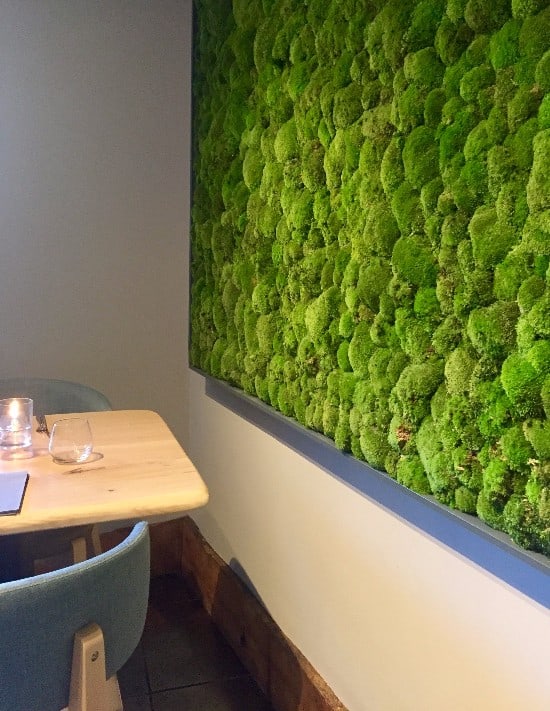 But what about the food? The menu is split in to three parts: snacks, smaller plates (from £4-£6) and larger plates (from £12-£16), so you can enjoy three or four dishes tapas style, or go for the more traditional course option.
The snack plates, like the smoked cod roe crackers (£3.50) and celeriac chips with whipped smoked curd (£3) make a great at-table canapé selection.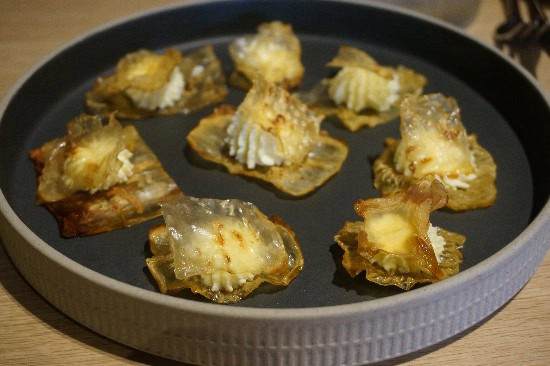 There's an impressive pre-dinner gin list too, featuring gins from Sweden to Sheffield, via old-favourite Masons Yorkshire gin – distilled using Harrogate Spring Water, no less. Served over ice with Fevertree tonic, it's a fairly reasonable £5.
Head Chef Simon Jewitt uses traditional Nordic techniques like curing, pickling, fermenting and dehydrating in his innovative creations, all made from locally-sourced produce. And it works pretty well. A small plate of charred mackerel is complemented with chicory, pickled rhubarb and roe scraps for a tasty Yorkshire-Scandi fusion.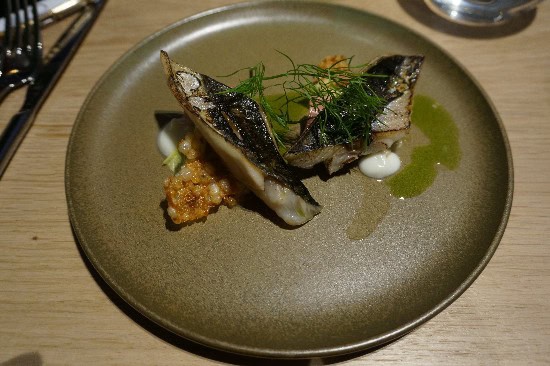 Another small plate, lamb shoulder with beetroot, fennel, oat and cultured cream, is fabulously presented, but the oats feel like an unnecessary addition, padding out the shoulder when it doesn't really need it.
We ploughed our way through the ultimate comfort food: hasselback potatoes oozing with molten Keen's cheddar and broccoli, to the more refined larger plates: duck breast and leg with fermented plum, hazelnut and salsify.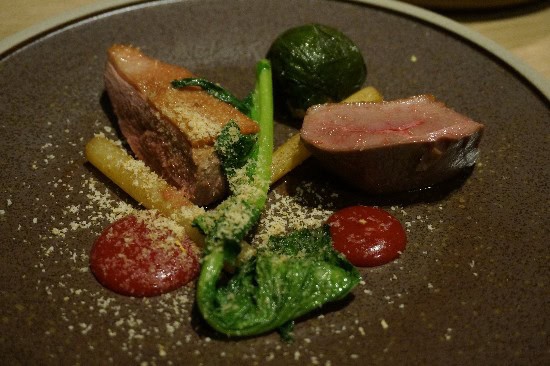 But the winning dish has to be, surprisingly, one of the sweet options: Skyr cheesecake, gin-compressed strawberry, tonka meringue and strawberry sorbet. The tonka meringue is the perfect bitter antidote to the sweetness of the strawberry sorbet – absolutely delicious.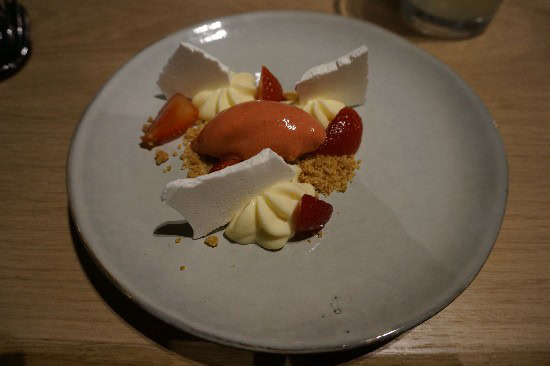 Speaking to Founder and Director Paul Rawlinson, Norse set out to create an innovative, accessible menu – and I think they've managed to achieve just that.
Harrogate's getting to be a serious contender on the independent Yorkshire food and drink scene. Hoxton North looks intriguing for a coffee, and it's nice to see Leeds-favourite North Bar propping up a venue on the walk back to the station. But Leeds independents heading north isn't just a one-way street – you can find Norse's pop up in the Corn Exchange as part of Leeds Indie Food Festival kicking off next month.