By her own admission, when she is not being a hopeless romantic who shoots weddings, photographer ANETE LUSINA immerses herself in the world of strangers. She talks to NEIL MUDD about her new project, Gallery of Life.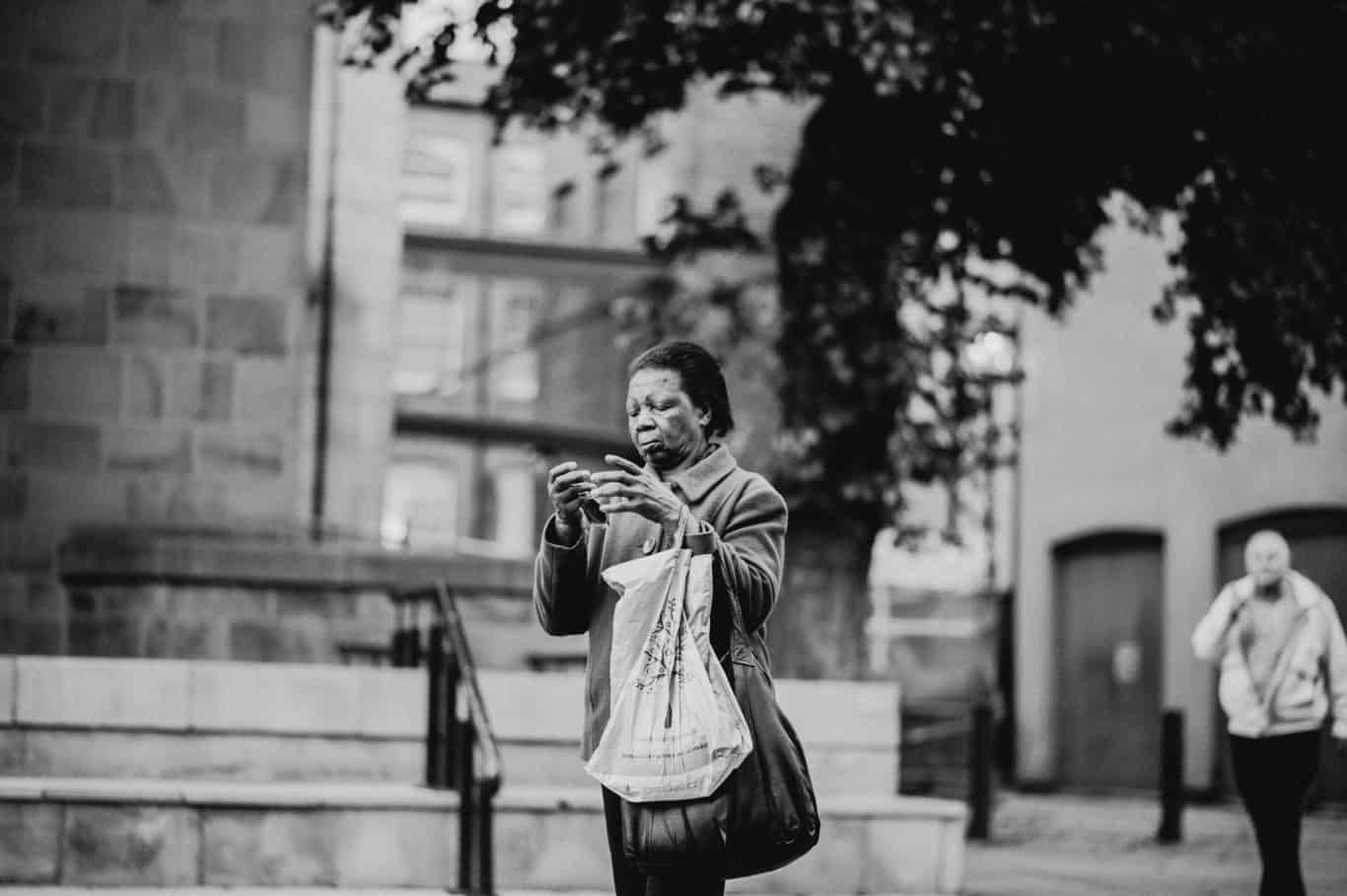 Peter Brueghel the Younger's canvas A Village Festival, which hangs in the Fitzwilliam Museum in Cambridge, shows a drunken youth lying in a pool of his own vomit behind a tent.
It could be Briggate any given Friday night.
The 16th century master was instinctively pioneering a vulgar template for future generations to follow, a slice-of-life journalism of the street which would take wing with the invention of the camera.
The great street photographers channel Brueghel's visceral joy at the theatre of everyday life and the ordinary people who perform there – Robert Doisneau's vérité snaps of Parisian couples, Weegee's New York noir obituaries, Vivian Maier's vignettes of the city's private moments …
Maier was an inspiration behind Gallery of Life, a six month capsule project documenting the comings and goings outside the newly restored Leeds City Art Gallery by photographer Anete Lūsiņa.
"(Maier) is inspiring in the way she didn't really confront people, just quietly observing and documenting," Anete tells me when we meet for coffee, appropriately enough in the gallery's lovely Tiled Cafe.
"She never did it for anybody, just did it for herself. The fact she never tried to get it out or exhibit is unusual."
Dividing her time between Leeds and Grimsby (where she shoots weddings reportage style), Anete uncharacteristically conceived Gallery of Life on a whim. When railway engineering works kiboshed a planned portrait session, the Latvian-born photographer decided to hang around outside the city's art gallery and photograph what she saw there.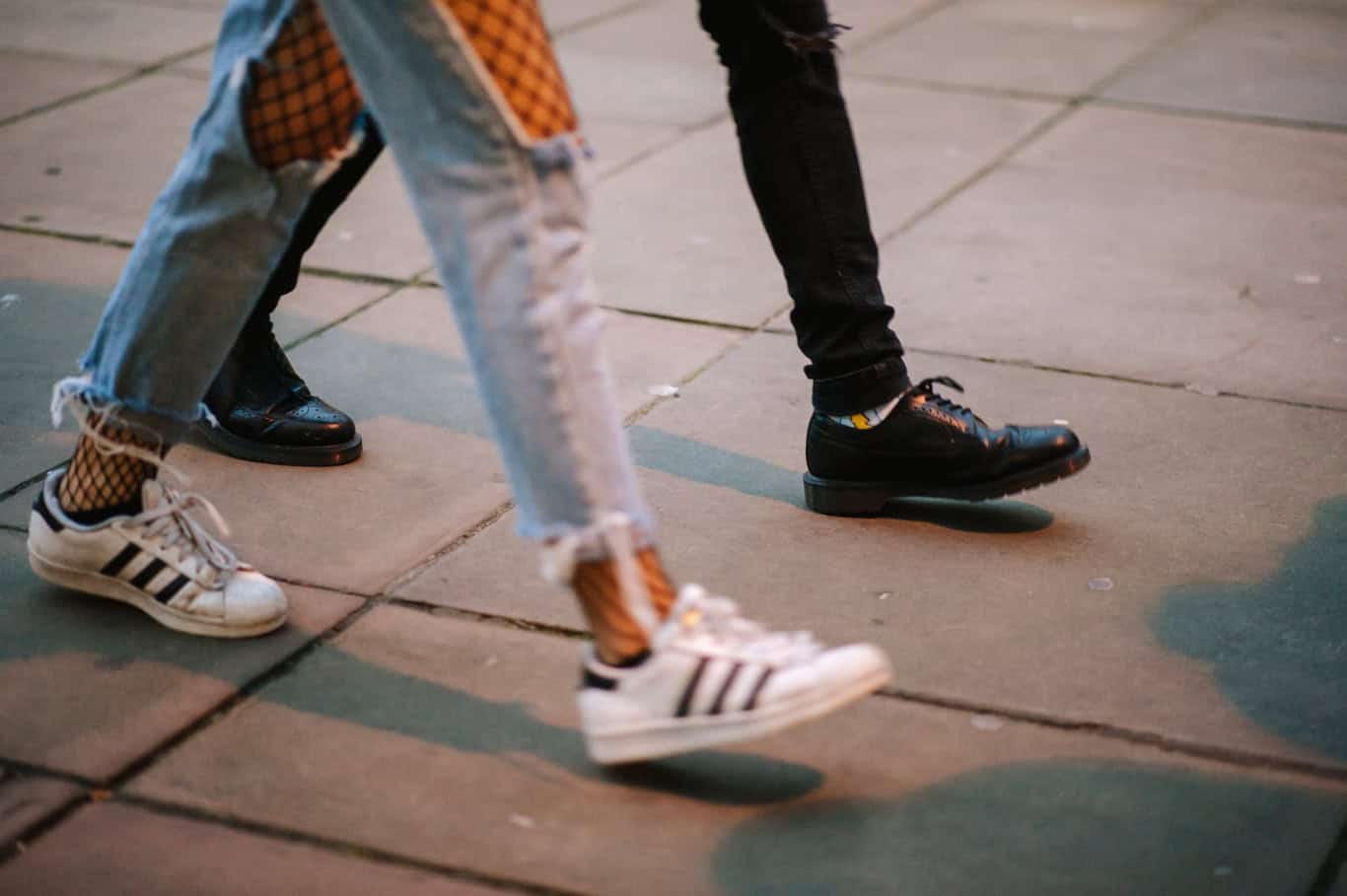 "It attracts so many different people – all ages, all cultures, all backgrounds: business people, homeless people, whatever – and the Town Hall, just next to it, doesn't have the same effect. I thought it was an opportunity to document how multicultural Leeds really is."
Anete has been preserving these random exchanges of ordinary life since September 2017: 'two seasons, six months of frozen moments.'
"Even though people may feel they are just a small part of the city, that small part can look really beautiful as well," she says. "Every single day we play a part in a real-time story that unfolds right in front of our eyes. I am here in the front row, watching and documenting it."
The photographs are strangely intimate and contemplative; imbued with a generous spirit and they allow their subjects to speak for themselves. Every image is a trove of imagined narratives.
Shooting with a digital camera, Anete Photoshops the results, though she rarely crops. "I look for the body language of people, the way they walk and how that relates to the background and other people left or right of them. From where I'm sat it creates a really nice composition."
I ask Anete how she decides when to use black and white over colour. "It depends on what people are wearing," she says. "Sometimes it's nice to bring out (people's) faces rather than what they are wearing. Sometimes people prefer their clothes do the talking for them."
I mention photographer Keith Morris, with whose work I feel Anete's shares an affinity. She has never heard of him, but she nods approvingly when I describe the wonderful photos of Nick Drake Morris shot for the singer's Five Leaves Left album.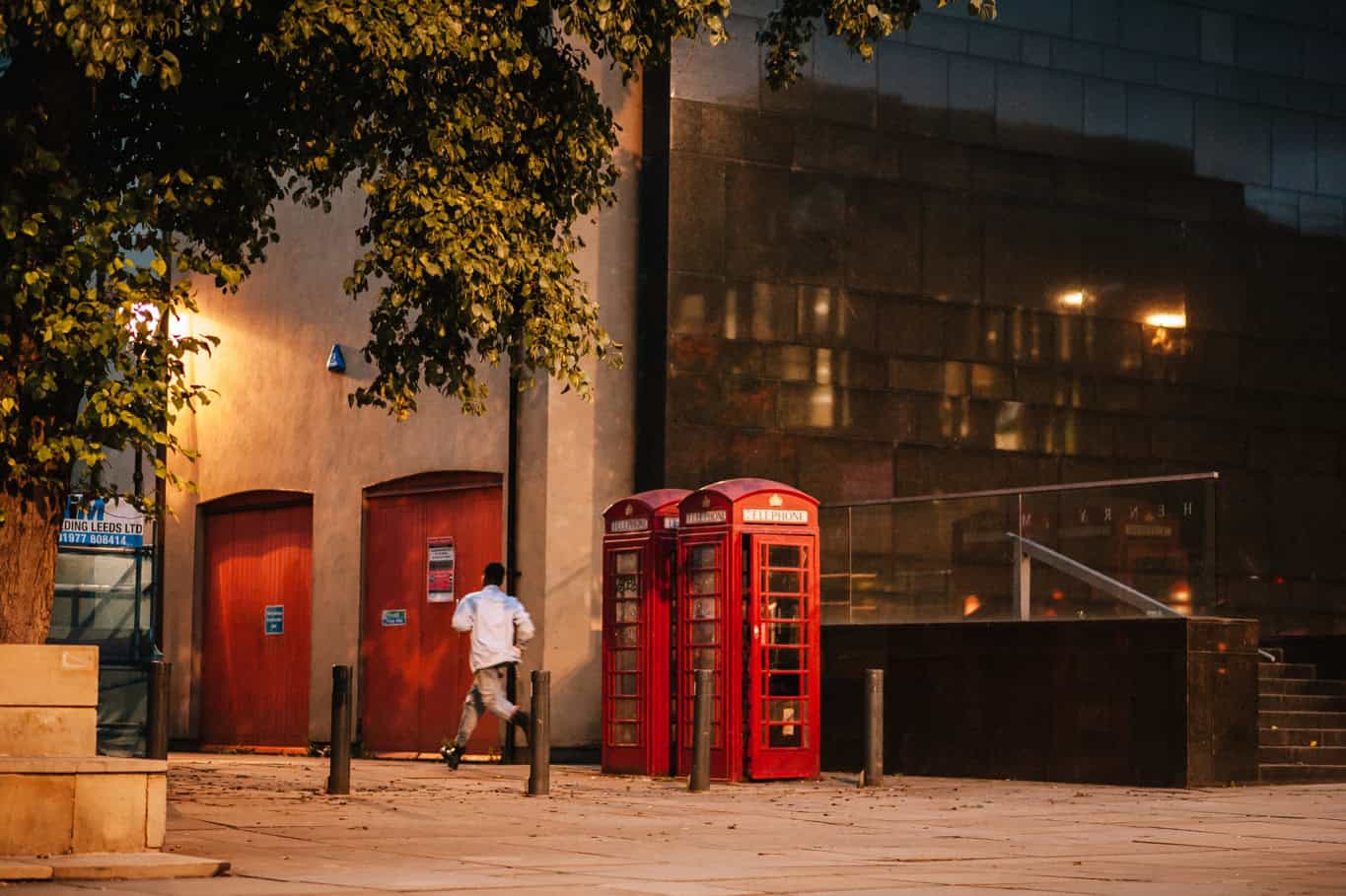 Anete's intention that Gallery of Life be exhibited in Leeds is currently stymied by the lack of suitable readily available venues in the city's centre. In any event, she intends to push ahead with the planned publication of a digital and print version.
"We all strive to leave our mark on the world in whatever way we can," she declares. "My documentary work along with the books I create is the legacy I choose to leave."
It feels a pity the work may not be more widely shown. There is an understated authority to the images which speaks to the true multicultural face of Leeds living in the eye of the Brexit storm.
Anete's next project gets CV's attention. After the death in Latvia last autumn of the beloved family cat, she is planning to document adopted cats with their owners: "I photograph them in their own natural habitat while I talk to the owners about what the cat means to them. Each cat and owner has a chapter to themselves and the answers to my questions form their narrative."
With Phil Kirby's plans to adopt a lurcher as the CV mascot, I suggest to Anete she might wish to broaden the project to include dogs. She smiles politely at the idea, but demurs. She is probably right.
Our conversation reaches a natural conclusion and Anete takes her leave, heading out of the art gallery into the freezing lunchtime buzz of the Gallery of Life…
Find out more about Gallery of Life by clicking here. If you are interested in being part of Anete's new project Adopted Cats, contact her via anetelusina@gmail.com.
NEIL MUDD on Finding Vivian Maier for CV