New magazine NRTH LASS was launched on Friday with a mission to celebrate female talent in the North. CV's VANESSA MUDD (from the South) went along to find out more... 
I like magazines, probably a little too much. I also like intelligent conversation and I just love it when the two things come together.
Enter NRTH LASS, the fabulous new print magazine edited by Jenna Campbell and Jessica Howell. Thoughtful, well-written and beautifully considered, it is fitting that such a deliberate celebration of women should launch in 2018, the centenary year of women being given the vote in this country.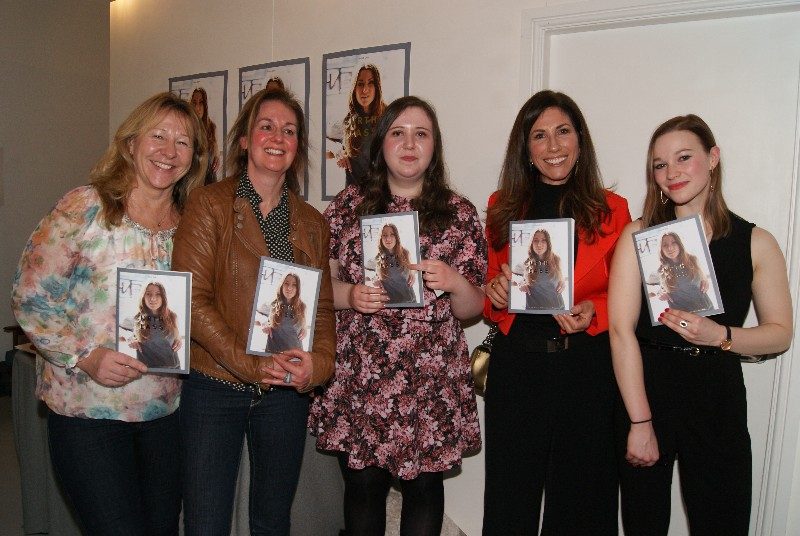 Friday's launch party at Colours May Vary in Leeds (I also like notebooks too), typified why there deserves to be such a buzz around the magazine. The place was packed with a multi-talented menagerie of photographers, writers, actresses and rowers, all of whom personified why women need NRTH LASS and its articulate and wide ranging articles.There is so much female success which needs celebrating.
There is genuine optimism about NRTH LASS and the courage it has taken to publish it in print, oft cited as a dying format. The first edition introduces Hester Talbot, founder of Manchester-based vegan food company Rosie & Organic, and includes her vegan hummus recipe – without resorting to patronising tones or ridiculous images. The magazine also includes short reviews, insta recommendations and listings, alongside lengthier pieces about Liz Cottam's new restaurant and an in depth feature about former Director of The Tetley, Kerry Harker. Whether new on the scene or well-established, everybody is treated with the same respect and celebratory tone.
What's Happening? | NRTH LASS[/caption]
As women we know we are underrepresented. We know all too well that magazines are dominated at top levels by men and still (in spite of their claims) focus on our appearance. It is refreshing to read NRTH LASS with its pieces about the intelligence women possess, their determination and how they have overcome barriers.
How refreshing too for this celebration of women to avoid the trap of being London centric. These are the women we work alongside every day and between us, we make the North such a fabulous place to live. NRTH LASS is in print without any apology or reference to the south. This is Northern Pride, female strength and determination, echoed at the launch party and wrapped up in fizz and laughter.
NRTH LASS is a semi-glossy with intelligence and integrity. I'm looking forward to Issue Two. And I'm definitely not giving up magazines.
NRTH LASS is available now. Buy it at Colours May Vary
More by Vanessa Mudd on CV here