Jeanguy Saintus | Photo: Antoine Tempé
A new production of Stravinsky's The Rite of Spring opens this week with choreography by acclaimed Haitian dancer JEANGUY SAINTUS. Words: NEIL MUDD
Jeanguy Saintus says he was born a dancer. While neighbourhood children played football, he devoured books on dance and theatre. "I would go to all the places where people were dancing, so it is in my blood."
The 55-year old choreographer became a dancer through sheer power of imagination. "I read about La Scala in Milan, but I have never been to Milan. Some people will tell you they have a choreographer as a mentor, but in Haiti you don't choose to be a professional dancer as a career."
"Dance is a hobby. Parents will take their girls – never their boys – to ballet class, so it is different from the way you see it in Europe. Now things are changing slowly, but it's still the same. You don't tell your parents that you want to be a dancer."
Despite this, Saintus set up dance company Ayikodans in the country's capital Port-au-Prince over twenty years ago, his only wish 'to be there for those who want to survive DANCING.'
Credited with expanding the possibilities of modern dance in his work, Saintus is fascinated by folk ritual and voodoo ceremony, wrestling them away from Hollywood's fatuous gaze and reclaiming them as his birthrights.
Voodoo informs his choreography on the new production of The Rite of Spring by Opera North and Phoenix Dance Theatre, which opens in Leeds later this week.
He vividly recalls seeing a revival of Maurice Béjart's legendary 1959 version of The Rite of Spring in Berlin. The idea of a Russian folk story told through French ballet resonated with him, he says.
"It took me back to a voodoo ceremony, what we call an initiation. This is how I became interested. When I was asked to do (this), I said there is no way I will be another Diaghilev or Nijinsky or Pina Bausch. I had to pin my own take on it, and it's coming out beautifully."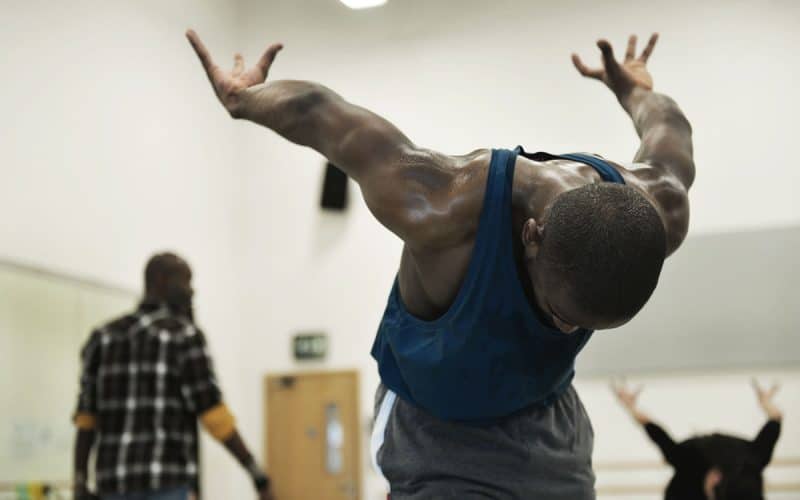 "It's an offering, like asking for a beautiful spring. I love it when the spectator has his own interpretation, but the idea is to take you on a journey. We take everything slow – no drums, no song; we do it with our hands, what we call batman kè – leading to a big ceremony."
Rehearsals have also been a journey. Saintus is never quite certain what is going to happen when he meets dancers for the first time. "My process is the dancer has to be part of the creation, has to participate. It's something we do together. We do it (and) we talk about it."
If this sounds a bit too much like free jazz, Saintus disagrees. "There is more spirituality in this work than just movement. It's about feeling and energy in the room."
"To get what I want from the dancers, I go to my traditional music. I sing and they move, and I get exactly what I want for The Rite of Spring." The notes he exchanges with dancers are covered in diagonal lines in response to the beauty of the music. "I love diagonals in my choreography."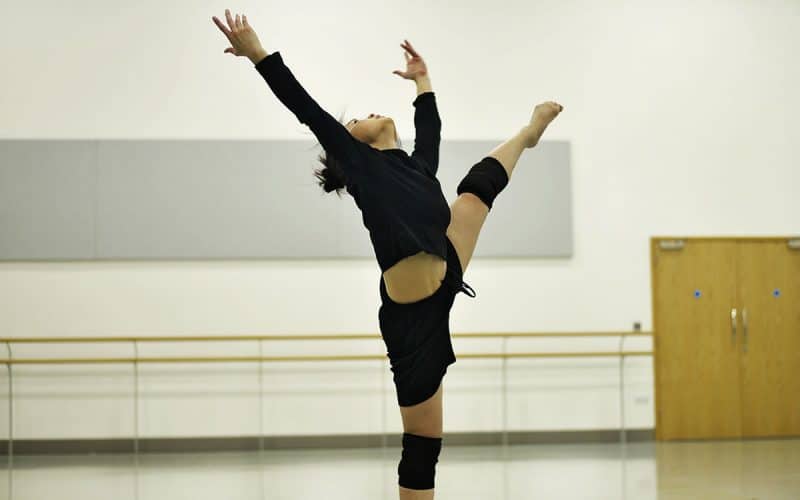 "It's not typical classical music. This is very contemporary. It gives you the freedom – I might be wrong – to do whatever you want, but it's a big challenge. When the music is telling you something else, you want to keep the spirit of what you want to say."
"When you feel it as an artist, that's what's important to me. You've got to make sure that what the dancers do onstage is not fake because then we will be doing fairy-tale, and that will be bad."
The Rite of Spring is the first time Opera North and Phoenix Dance have collaborated on something together. The union is celebratory in tone, the hope being to present contemporary dance in a new light to a new audience.
It is also the first time Saintus has worked as a choreographer in the UK. He says contemporary dance can be very confusing for an audience, so he has striven to keep things as open as possible.
"You won't know when it goes back to Russia or moves to Haiti or when it stays here," he says. "For me, that's very interesting as a proposal."
Opera North & Phoenix Dance Theatre's production of The Rite of Spring opens on 16th February with Puccini's Gianni Schicchi and runs until 2nd March at Grand Theatre Leeds. Touring until 22nd March. Details here.
Interview with Colin Richmond, designer of Opera North's production of The Magic Flute here.