The Mood Modern – Robin Phillips
Writer OLIVER LOMAX talks to NEIL MUDD about The Mood Modern (Vocalion Books), a nine year labour of love about library music's two greatest catalogues and the man behind them…
When Oliver Lomax bought Geoff Love's Your Top TV Themes (on the cheerfully budget MFP label), it kindled an enthusiasm which would eventually lead him to the subterranean world of library music.
"When I was a kid, I was just looking for the music that I could hear in my head," he says. "I found it for the first time in the Jason King theme on that LP – modern big band rhythms, sophisticated jazz harmonies, a memorable melody and some great soloing."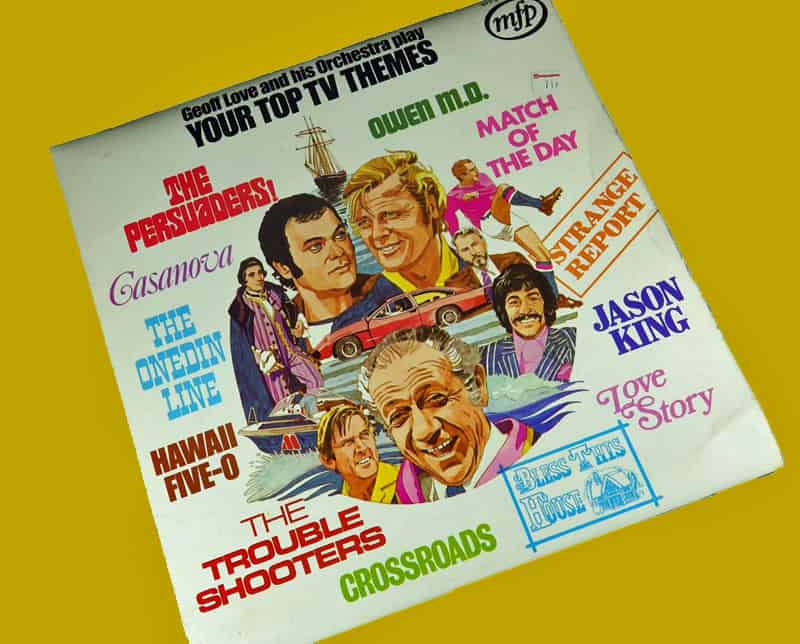 Still, he must have cut something of an outsider dash as the rest of the UK fell sway to skinny kids with jingle jangle guitars and a copy of Forever Changes tucked under one arm?
"The notion of being out of step with anything else that might be happening musically didn't even occur to me," he says.
Fast forward to the present day and Lomax is telling me about The Mood Modern, an exhaustive account which has taken him nine years to complete of music library giant KPM, and its rival successor Bruton Music.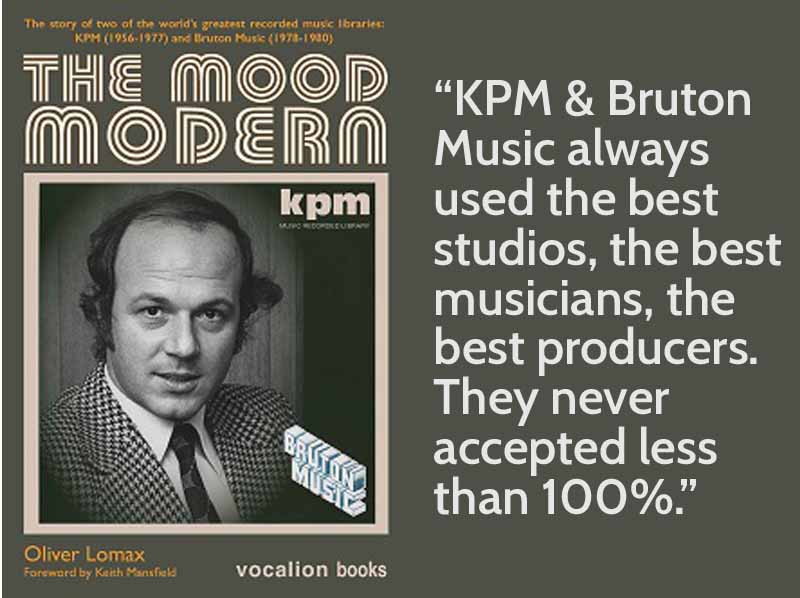 Now is a great time to be a fan of library music (off-the-shelf cues and soundtracks created for film, television and advertising companies): in addition to Lomax's book, there is Unusual Sounds, David Hollander's personal take on the phenomenon, and The Library Music Film, Shawn Lee's thumbs-up to the anonymous figures who created some of its most glorious and deranged compositions.
Was Lomax aware when he was writing his book that this year would prove to be so significant?
"I could be wrong, but I think I may have started work on my book before Shawn began making his film, though I certainly became aware of (it) around 2015/2016, when snippets started to appear on the internet. It's great – and good luck to those guys for doing that because I certainly know what goes into creating a long-form work."
"Interest in library music began back in the nineties. That's certainly when I got to know it [as a music technology student at Thames Valley University, Lomax happened across a collection of KPM albums in the campus radio station], but I think these things come round in cycles."
Accounts of library music tend to favour the heavier, funkier output in the late sixties and throughout the seventies, he says. "As wonderful as that music is, I've tried to go to great lengths in my book to describe the whole era before [KPM director] Robin Phillips came along."
The origins of library music lay in 1909 with Mayer de Wolfe, a Dutch emigre and musician whose company Music de Wolfe licensed original musical compositions to silent cinema orchestras. When the advent of sound precluded any need for live accompaniment, de Wolfe switched to making 78rpm albums of stock music, cues, and effects.
"Without that we would not have library music. After (de Wolfe) came Bosworth, Boosey & Hawkes, Chappell Recordings, and of course in that era it had nothing to do with funk, it was all light orchestral," Lomax says, making a case for its importance.
"Some people may disagree, but I think England has turned out the most famous library composers; guys like Sidney Torch and Jack Beaver, and of course the gigantic talent that was Robert Farnon, working at the Chappell library in the fifties."
"It's an incredible melting pot when you think about it, covering the whole spectrum from classical to pop to jazz to funk and soul. The British libraries, particularly KPM and Bruton – and also Amphonic, Syd Dale's label – always used the best studios, the best musicians, the best producers. They never ever accepted anything below 100%, unlike some other libraries without naming names."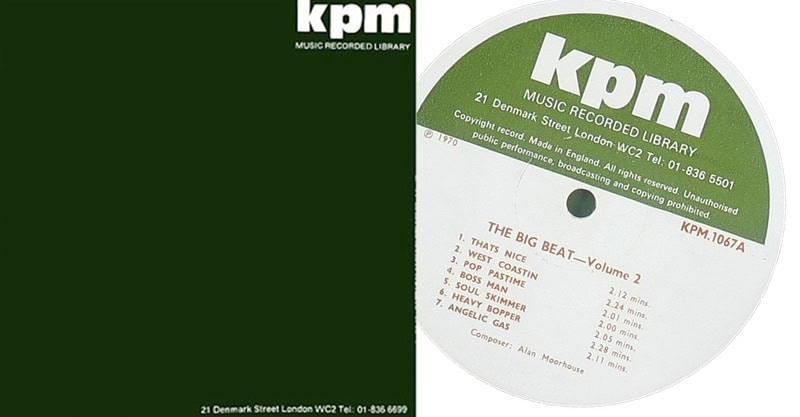 Though his father Jimmy and older brother Peter were both also at KPM, the distinctive solid green album covers and dynamic aggressive sound was the vision of Robin Phillips. Through the sixties and seventies he transformed the company from a rather old-fashioned concern into the most significant music library in the UK and Europe.
"(Robin) was an amazing guy," says Lomax. "For him the music was the main thing: music from both an artistic and creative point of view. He was also a very clever businessman, but it was always the music (first) and business second."
"I think it's Brian Bennett who makes the point he loved music, so therefore loved musicians and cared about them. He built an incredible cadre of composers like Johnny Pearson, Syd Dale and David Lindup, and was such a powerful personality, so caring and loving, that it felt less like a business and more like a family."
Unlike a lot of people in charge of music companies, Phillips was shrewd and willing to take risks. It was he who gave arrangers Johnny Pearson and Syd Dale the opportunity to record compositions of their own, says Lomax. "(He) had a sixth sense about people. What they recorded – jazz pieces, big band pieces, concert pieces – is just wonderful; the same league as [American composers] Nelson Riddle and Henry Mancini."
"Robin must have been having kittens. It was a gamble, but it paid off. I think all those guys worked so hard for him because they really loved him. Sure, they worked for other libraries, but their best stuff was for KPM."
Phillips assembled library music's most renowned set of artists at KPM (names like Alan Hawkshaw, Keith Mansfield, Dave Richmond, Alan Parker) who created some of the genre's most iconic and recognisable tracks – Chicken Man (from Grange Hill), Light and Tuneful (from Today at Wimbledon), Confunktion (from the Denim ad) and Free for All (from My World).
"People get hung up on the idea these guys were working in the studio day in day out," says Lomax. "They were doing that anyway. Keith Mansfield, another hugely important part of the story, was a busy pop arranger. He worked with Dusty Springfield. The main difference was that library sessions had to take place in Germany to get round Musician Union rules." (The Musicians' Union boycotted library music because they felt it threatened jobs. KPM simply went to Europe to record instead.)
Many of these same musicians would join Phillips when he eventually left KPM in 1977 to set up a rival company Bruton Music (named for the London street where it was based). More explicitly electronic and experimental than those of KPM, Bruton Music releases featured strong graphic design and distinctive colour coding.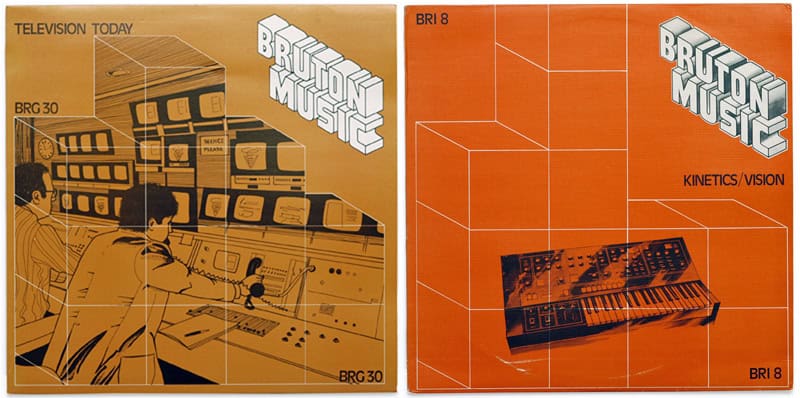 Phillips' departure was a consequence of an increasingly fraught relationship with EMI who had bought KPM in 1969. Lomax is explicit in his book about what went wrong.
"(EMI) put somebody in charge who didn't understand what (Robin) was about and didn't understand library music publishing," he says. "Sometimes when companies change hands, they don't understand people who have been working there a long time, and they don't comprehend the mechanics of the business they're in."
However, Lomax does not shy away from recognising some of the difficulties Phillips has at the short-lived Bruton, particularly in a new political and financial climate being engendered by the Conservatives under Margaret Thatcher.
Reluctant to fully embrace the changes brought about by new emerging technologies and more than a little sceptical about electronic music, Phillips' time at Bruton is uncharacteristic, marked by creative differences and seething resentments leading to fallings out with the likes of Keith Mansfield.
"I wanted to tell the truth about what happened at Bruton," he says. "It may be hard reading for some people, but I wanted to be as honest as I could be really."
The book ends with the demise of Bruton in 1980. The original plan was to continue the story up to the death of Phillips in 2006. "People have asked me why I've only written about the history of KPM and Bruton, but the connection really is Robin," he says. "I could have written about the collapse of ATV (Bruton's parent company) – that's a whole other book in itself and I did all the research for it – but I thought, I'm never going to finish it at this rate…"
"If I do ever decide to do a second volume, that's the story I'll tell."
The Mood Modern is an engrossing story about a time in the music industry when it really did seem like music came first and business second. That the impetus was provided by library labels like KPM and Bruton, rather than huge corporations, is down to the personalities involved – and nobody was a force of nature more than Robin Phillips, says Lomax.
'We can be very thankful that Robin Phillips did go a different way,' he writes in the book's conclusion. 'His way (created) the environment in which a wonderful cast of composers and musicians could produce music so full of colour, magic, beauty and humanity that it has transcended its era.'
'This is Robin's great legacy, and his spirit lives on in that music.'
Oliver Lomax's The Mood Modern is available now and published by Vocalion Books. More details here. 
The Sound Gallery – theCV's exhibition of library music album art is on now at Colours May Vary. Special FREE EVENT on Friday 9th November between 6.00 – 9.00 pm. No need to book, just turn up.