P James Callaghan | 'Just don't mention Chris Rea…'
Three lives converge on Mainland Britain's most northerly town in P JAMES CALLAGHAN's thriller of salvation and damnation set amidst the Scottish landscape. Review: NEIL MUDD
The A9 may not be the Road to Hell, but it is the road to Thurso. In James P Callaghan's debut novel, the Scottish coastal town is an unlikely sanctuary for a motley assortment of victims, misfits and the gloriously unhinged.
It is testament to his instincts as a writer that Callaghan largely pulls off the trick of drawing together his misaligned cast of characters, each bound on a seemingly parallel trajectory, without it feeling contrived or laboured.
There are echoes of early Iain Banks (no bad thing), whose novel The Bridge it resembles, and Alan Warner. Callaghan's writing is lean and functional; the pacing choppy and well-judged. There is deftness and emotional heft in the description of hopeless corridor towns and primal landscapes in northern Britain, though sometimes at a cost to the characterisation which can feel sketchy and picked clean.
That said, Callaghan spins a good yarn, and is skilful enough a storyteller to signpost the dark secret at the heart of Thurso without lessening its impact: that things continue to get bleaker and more uncomfortable simply adds to the fun. Never has a Travelodge felt this sinister without it being built on the site of a Neolithic burial ground.
If John Niven and Val MacDiarmid collaborated on a novel, Thurso would be the result. Callaghan sends out the shitty and the dispossessed on a road-trip through Brexit Britain. It is a road-trip to Hell – via Thurso.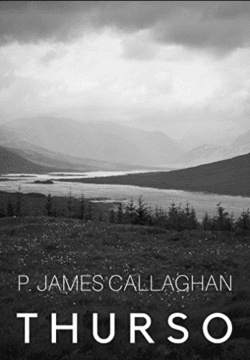 Thurso by P James Callaghan is out now. To order click here.
John Lake on Water Shall Refuse Them by Lucie McKnight Hardy