Type Tuesdays – Coming to a picture house near you…
A cursory glance at a list of past contributors to Eye magazine, the self-styled world's most beautiful and collectable graphic design journal, reveals a pretty rum bunch: Gavin Bryars, Malcolm Garrett, Val Williams, Robin Rimbaud (aka performance artist Scanner) and Christopher Wilson, all have left their mark.
For over five years now, the modish print quarterly has been exploring and cogitating about the power of typography through its Type Tuesdays strand, periodically spilling out beyond its page confines into cinemas and arts venues across the country.
This Tuesday at the Hyde Picture House, Eye teams up with those lovely peeps at Colours May Vary for an evening of short films about type, lettering, design and printing. These include the Northern premiere of Adrian Harrison's 94 [8000 One-Offs], about the people and processes behind the making of Eye 94's award-winning, digitally printed 'variable data' cover.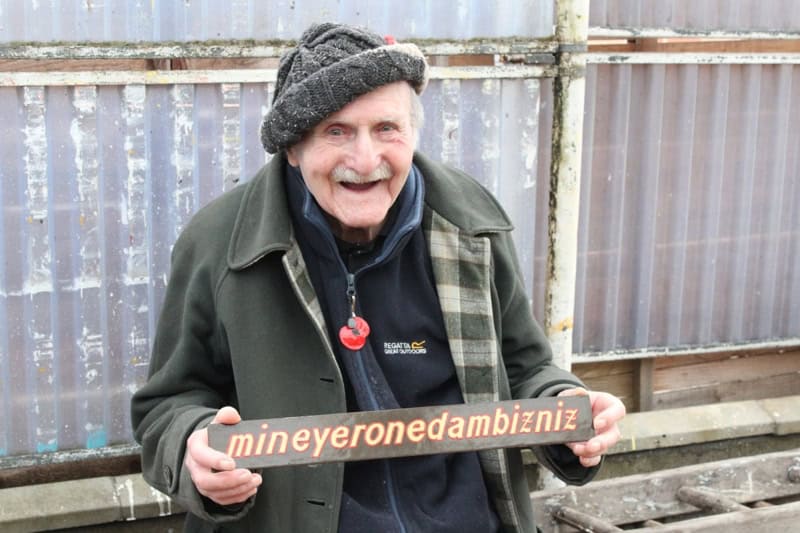 Dan Bassett's When Better Letters met Cliff Headford (Photo: Jordan Crouch)
Alongside two more by Harrison, A23D and 21st Century Victorian, there will be When Better Letters met Cliff Headford, Dan Bassett's interview with the Bristol signwriter, and Monotype's The Wolpe Collection, exploring the type designs of Berthold Wolpe as reinterpreted and modernised by type designer Toshi Omagari in 2017.
Frankly we cannot wait, particularly as the reboot of Dario Argento's silly seventies schlocker Suspiria follows straight afterwards. Now that is a double bill…
Colours May Vary and Eye present Type Tuesday at Hyde Park Picture House, Tuesday 27th November at 6.30 pm. Details here.