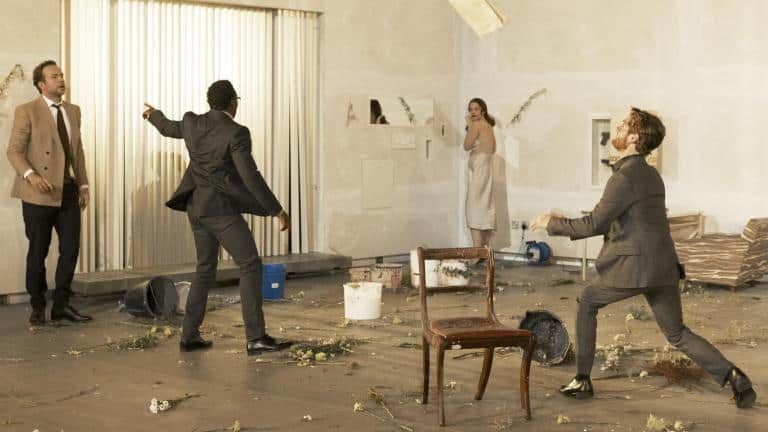 For people of a certain generation, the name City Varieties will forever conjure up images of an impressively moustached Leonard Sachs chewing his way through the dictionary as he introduces club acts and minor television personalities to an audience dressed up to party like it's 1899.
The Good Old Days is still being broadcast by the BBC, but thankfully the City Varieties Music Hall in Leeds, where the show was recorded – the oldest running music hall in the country, a fact GOD regular fixture, Roy Castle, possibly mentioned on his programme Record Breakers – has a few more aces up its exquisitely turned-out sleeve.
On Thursday evening, the Grade II listed City Varieties is set to launch Live Streaming, beginning with the National Theatre production of Hedda Gabler, beamed in to its famously intimate surroundings from London's Lyttleton Theatre. With Ruth Wilson and Rafe Spall heading the cast, this much anticipated new version of Henrik Ibsen's shocking masterpiece has been adapted by Patrick Marber and is directed by Ivo van Hove, the visionary maverick behind A View From The Bridge at the Young Vic.
It's a winning formula. 'Cutting-edge technology bringing you world-class entertainment to enjoy in a stunningly beautiful, heritage venue,' says Nev Jopson, Marketing Manager at City Varieties. 'What's not to like?'
As well as Live Streaming, the music hall's high-end cinema-standard equipment facilities means the City Varieties is also able to host Encore Screenings, as well as art and museum exhibitions. Audiences can now access otherwise sold-out events, often with the added bonus of exclusive behind-the-scenes content.

Another hot tip is Shakespeare's Twelfth Night at London's Olivier Theatre. Boasting the never-less-than entertaining Tamsin Greig, cast in a role normally played by a male actor, the Bard's tale of cross-dressing, mistaken identity and farcical intrigue is streamed into City Varieties Music Hall on Thursday 6th April.

Other NT Live performances in the forthcoming season include a revival of Tom Stoppard's Rosencrantz & Guildenstern Are Dead (in this, his 80th year), J M Barrie's melancholy, hardy perennial Peter Pan, and Salomé, Yaël Farber's powerful reimagining of the story of the biblical femme fatale.

Tickets for the Live Streaming events at City Varieties Music Hall are on sale priced at £15 and £17. Book online here or call the box office on 0113 243 0808.