The 33rd annual Leeds International Film Festival kicked off in style with Rocks, a film with humour, heartbreak and irresistible charm.
Directed by Sarah Gavron (Suffragette), Rocks follows the story of a teenage girl in East London, who has to take care of her younger brother, following her mother's sudden disappearance.
The film shines in its depiction of life in modern Britain for teenagers of this generation. Combining social media and reckless behaviour with scenes of hardship and acceptance. This is a coming of age story you haven't seen before.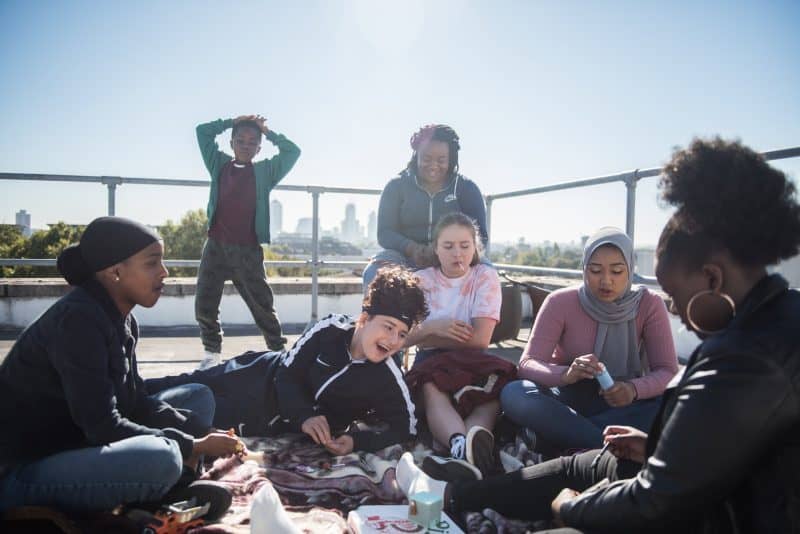 Rocks stands out as a film of great importance to the industry, as it was created by a 75% female cast and crew. With many in the business rightly calling for more representation of women and different backgrounds on screen.
The cast of this film give an extremely believable and genuine performance, partly thanks to the casting department choosing first-time actors from East London, that were roughly around the age of the characters in the story.
For the majority of the events in the movie, the audience follows Shola AKA Rocks (played by Bukky Bakray), and her close group of school friends. The bond between the main characters is one of the reasons that the storyline is so engaging.
Rocks is shot beautifully, with everything captured on location in the capital. Lingering shots of tower blocks and council estates help to sell just how desperate life can be for many people, especially young people. These images are countered with shots of central London and buildings like the Gherkin, which illustrate the still existing class divides in an explicit way.
Although this film focuses almost entirely on the main group of girls, it is Shola's 7 year old brother Emmanuel who steals many of the scenes here. His genuine and often hilarious performance is truly exceptional given his age.
Rocks is something many people in this country can relate to, it deals with serious issues that are a real fear for many people, especially in these uncertain times. But the film also leaves the audience with a feeling of hope that everything will work out in the end.
See also: Mother Cutter at #LIFF2019