Hannah Broadbent | The Feel Good Film Club Experience
The Feel Good Film Club Experience's HANNAH BROADBENT, has two events at this year's Scalarama: Shaun of the Dead enjoys its fifteenth anniversary, while Teenage Superstars celebrates the lives of indie popsters now nearing pensionable age. She braves our interview challenge…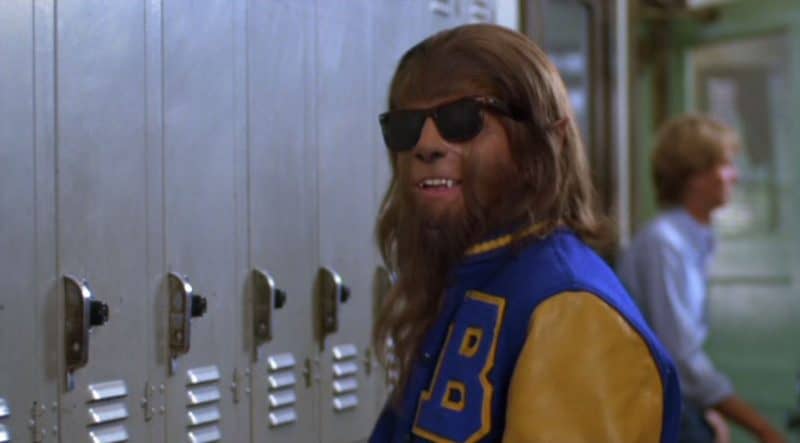 Describe your first film memory
Watching lots on VHS, lots of Disney films, like The Jungle Book, Aladdin and The Return of Jafar, then Bill & Ted, Karate Kid, Flight of the Navigator and Teen Wolf (above) were film favourites growing up! A lot later I remember being very upset after watching The Elephant Man.
There is a cinema called Heaven and it's playing your favourite film. What is it and what's so good about it?
Shaun of the Dead : it's got everything, comedy, friendship, romance and zombies. It so happens that I am screening this for Scalarama Leeds this year [at The Cardigan Arms on Thursday].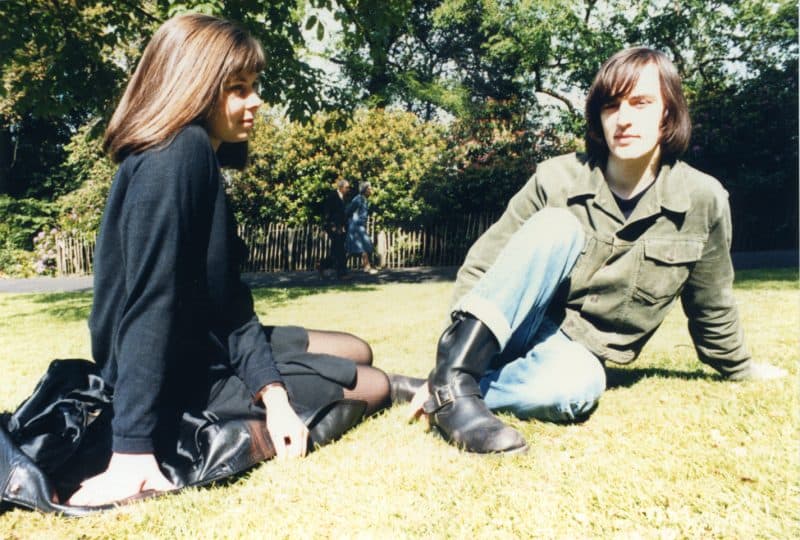 Describe your event/s at this year's Scalarama Festival and why people should be excited. 
The Feel Good Film Club Experience aims to screen films with a feel good element to them, and to give the audience an exciting experience with an extra film related activity or by screening in an unexpected space!
It was Shaun of the Dead's 15th anniversary this year, so I thought it would be brilliant to screen this as part of the film festival. The Cardigan Arms feels just like the pub in the film The Winchester, and it's the first time I've shown a film there. We'll have a few cool fun extra things happening for the screening too. 
I'm also screening Teenage Superstars at Jumbo Records. It's a documentary about the Scottish music scene in the eighties and features bands like The Jesus and Mary Chain, Teenage Fanclub, The Vaselines, (above) and more. Last year's film at Jumbo looked at the Scottish music scene in the 90s, so this one goes back a bit further in time. T
Most of the bands featured in Teenage Superstars came together and became friends through their passion and love of music, so it's an appropriate choice for Scalarama which has the same ethos. Everybody at Jumbo, and Georgia Milner from Mixtape Cinema, help transform the shop into a pop-up cinema, so it will be a special screening for music fans. It's a great feeling to watch the film seated amongst the record stacks!
Other than your own (obvs), which event at this year's Scalarama are you most looking forward to and why?
The programme is packed, so there are so many films to choose from. King Skate (24th September, 7.00 pm, LS-Ten] looks like a brilliant documentary which I missed at Leeds Film Festival. The Punk Singer [26th September, 7.30 pm, Boot & Rally] is great and is showing at a new Scalarama venue in Meanwood, so that's pretty exciting! L'Auberge Espagnole [see Ernesto's Q&A] sounds a perfect film to watch on European Day of Languages. The Ponds [20th September, Hollybush Conservation Centre, 7.00 pm] looks like an uplifting documentary, and I definitely want to check out their barn cinema. Skate Kitchen [28th September, 6.00 pm] will be really cool at the LS-Ten skate park, though I don't think I will be skating afterwards as I'm not blessed with any balance whatsoever.
What is the best thing about Scalarama Leeds?
Scalarama Leeds is brilliant as you meet like-minded people who all have a passion for film and through that are now friends. I had never screened a film when I first got involved, but it doesn't matter as you can just give it a go which is so cool. Also it introduces you to many new films that you should know about but have somehow passed you by so am grateful for that too. 
A double bill is a work of art and there are a few at this year's Scalarama. Describe your fantasy double bill?
Frances Ha is another one of my favourite films, so I would choose a Greta Gerwig double-bill with her directorial debut Ladybird. Both feature strong female friendships, and coming-of-age films are my genre of choice because they're set during a time in life that is full of emotions and which makes for a good dramatic narrative with ups and downs.
Tell us your film event plans after the tinsel has settled?
I think I'll be volunteering at Widescreen Weekend. I've volunteered at the Leeds International Film Festival for the past few years, so I'll probably be there for that again. I've got lots of ideas for further film screenings which hopefully I can do in the future. I have another idea about going travelling next year just for a year, so if I do, my film screenings may have to be on hiatus for a bit.
Shaun of the Dead is at The Cardigan Arms, Kirkstall Road, on 19th September at 8.00 pm [PAYF, booking required]. Teenage Superstars is at Jumbo Records, 25th September, 6.00 pm. Details here.